TWA Photographic Artists
Wedding photographer TWA Photographic Artists, 3730 Kirby Dr Suite 1200, Houston, TX 77098, United States:
91 review
of users and employees, detailed information about the address, opening hours, location on the map, attendance, photos, menus, phone number and a huge amount of other detailed and useful information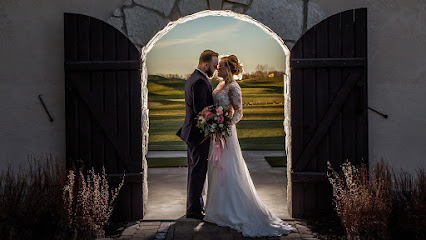 Address:
3730 Kirby Dr Suite 1200, Houston, TX 77098, United States
GPS coordinates
Latitude:
29.7328865
Longitude:
-95.4193758
Location on the map
Reviews Deboshmita Das
TWA was an absolute breeze to work with. Every step of the way I felt like I could reach out to their customer service, or my sales consultant (who was amazing!), and have every question of mine answered. On top of that, the photographers did a fantastic job. They kept everything in order and under control and it helped me enjoy MY day more. I can't recommend them enough!
7 months ago Noemi Gonzalez
TWA was ABSOLUTELY fantastic! We got two photographers to capture every angle of our wedding and they did not disappoint! We have so many people still complimenting our wedding pictures 4 years later!! They were on time, very professional, and went above and beyond to get the perfect pictures for our wedding! Even after our wedding while putting together our album and the extra perks of using TWA it was such a wonderful experience! Highly recommend them to anyone look for an affordable and top of the line experience/photos!
8 months ago nate hawthorne
We had a wonderful experience with TWA for our wedding! From our first contact with them, to our engagement pictures, all the way to our album completion, the photographers and staff at TWA were professional, creative, and simply the best to work with. Not only do they have the best photographers, but you get SO MUCH for your money - we have a beautiful album, two miniature albums, and countless framed photos on our walls in addition to 12 hours worth of photos from our day. I can not recommend them enough! I'm forever glad that we chose TWA to capture our day!
8 months ago Marshall Lavoie
We loved using TWA! Our photographer was incredible and did such an amazing job. He even stayed late because he was getting such great pictures. He did EVERYTHING we wanted. My husband asked for a specific picture and he took off running and came back 10 minutes later with everything set up. Would definitely use them again in a heartbeat! I haven't used our free in studio sessions yet, but we have been considering it and I know the pictures will be phenomenal!
8 months ago dan Reed
TWA was fabulous!! The pictures were amazing! They took TONS of pictures and they turned out great! We are so happy we went with them to capture our special day! Even after my wedding, they were so responsive, they always got back to me right away and were very helpful. I still love showing off my album to everyone that comes over. I would definitely recommend them to anyone looking for a wedding photographer.
9 months ago Morgan Gordon
We are so happy with our experience with TWA. Up to and even after our wedding, dealing with the staff was always pleasant and they were quick to respond. Our photographers on the day of our wedding - Joe, for myself and bridesmaids, and Larry, for the groomsmen - were very professional and so fun. They were interactive with our guests and everyone enjoyed their presence. The pictures taken were so beautiful, we had quite a difficult time choosing the ones for our album. The album choices that come with the packages are beyond gorgeous. We are extremely satisfied with our decision to have TWA Photographic Artists capture our wedding day.
8 months ago Anne Meddaugh
This is the absolute best photography company I have ever worked with. Nothing else comes close! Highly recommended! Perfect for weddings!
5 months ago Jessica Rieser
They are worth the money. Very high quality products and extremely professional. We were happy every step of the way. Our photographer is the person who truly helped us through the entire day, idk what I would have done without her. Our pictures and photo album look amazing. It's truly our own story book we can treasure forever. Thank you TWA for making our day a truly happy ever after.
7 months ago Jacob Fredrick
We had such a wonderful experience with TWA for our wedding. Our photographer was organized and fun throughout the day and made the most of the beautiful sunset and bridal party shots. TWA made the wedding album experience easy and memorable too. You get to meet your photographer ahead of time and discuss shots and aesthetic beforehand. I would highly recommend!
3 months ago Xander Innsbruck
We used TWA for our wedding a few years back, and looking at our wedding album still sets my heart racing in the best way. Everyone we worked with was wonderfully professional and accommodating, and our photographer had awesome suggestions that made our photo memories so much more special. I worked in the wedding industry, and heard horror stories often enough about other photographers, but never TWA. These guys are worth the peace of mind you get.
9 months ago Sriram Kumar
We used TWA for our wedding and loved the commitment and ease of working with them. We had two photographers on our wedding day and loved seeing how each of them captured moments in a different way! We got our album from TWA as well as some prints and a small photo book, which were all great quality. We'd recommend working with them.
7 months ago Robby Cardosi
If you are looking for a professional and fun photography experience, look no further than TWA Photographic Artists! We hired them for our wedding for both photography and videography. From the moment we started working with them, the we had peace of mind knowing that this would be one part of our wedding that we wouldn't have to worry about. This peace of mind continued onto our wedding day when we were able to just enjoy the day without having to give our photo/video team any guidance. True professionals who are dedicated to capturing your timeless moments!
7 months ago Maurice Johnson
We used TWA for our engagement and wedding photos. We had 2 photographers for pre-ceremony and one during the ceremony. Before hand they listened to all the pictures we knew we wanted for sure and made sure we got them all! They were very professional and the products they offer are superior quality. One really great perk, that we haven't been able to use yet, was that they offered us a free shoot once a year for using them for both engagement wedding.
8 months ago Jingjing Ling
TWA captured all our best wedding moments! The photographers were wonderful and got a feel for the types of photos we were hoping to get. They were personable, fun, and efficient! The quality of pictures are wonderful and still on display in our home 6 years later!!
9 months ago Dustin Lagrange
I absolutely loved working with TWA! From the start to finish they were easy to work with and extremely professional. My photos are stunning, I can't imagine anyone doing them better. I have recommended them to others and would use them again in a heart beat!
8 months ago HumaneRescue
Our photographer was great. We have a very large family and he was able to capture some amazing moments ❤ (before Covid) I will continue to refer people to them. They were reasonably priced and worked in my budget.
7 months ago kadayalee chisolm
We loved everything from the booking appointment until the day of our wedding. The services felt very personalized. Our photos turned out beautifully and we love our album! Thanks for making this part of our big day so fabulous!
7 months ago Ahlam Jabateh
I was looking for a photographer for my wedding and came across TWA. I had actually won a free photographer by attending a wedding expo and entering a raffle. When I went to meet with them, everything was explained to me in detail, and all the work they showed me was very professional! I knew I had to have them take my photos! I was very pleased and LOVED our wedding album. I also loved that they let me give my input when designing the album! Thanks again!
8 months ago Melissa Feazell
TWA is a top notch company that really cares about their clients. We used them for our wedding 9 years ago and love that we have free sitting fees for life! Perfect for a growing family.
7 months ago fedrico chrisnanda
We loved working with TWA! We had 2 photographers and a videographer. Everyone was on-time, worked will with my wedding party and wedding guests. Jerry was loved by everyone and worked with the groomsmen and Heather has a fantastic eye for those perfect shots and worked great with myself and the bridal party. I would suggest them to anyone!
8 months ago Wandel Tejeda
I am beyond thankful for TWA and their amazing photographers! They were able to capture the most beautiful memories from one of the most important days of my life! I cried when I hugged my photographer goodbye that night, she was beyond amazing and went above and beyond! From my first meeting to the last, our experience was nothing short of wonderful. If I had to do it again I would choose them every time.
8 months ago Statix Law
TWA did an an amazing job on my wedding photos. They match you up with a photographer suited to your style. I was even able to photoshop in an Mia bridesmaid into a photo she missed and it turned out to be one of my favorites. Their price is more on the pricier side compared to other photographers, but it's worth it. You will have the photos forever.
8 months ago Denzel Ded
TWA did my wedding photos and video and I couldn't be happier with the final products! They were super easy to communicate with and exceeded all expectations! I highly recommend them if you are looking for professional, gorgeous photos of your big day!
7 months ago Julian Cuacos
My husband and I booked photography with TWA for our wedding almost 5 years ago and I don't regret it for a second! A little on the more expensive side, but the quality of photos and service we received were top notch! We love seeing our photos around the house and our multiple albums are still holding up. You won't regret it!
8 months ago Danna Carlton
I loved how professional the TWA Team was. The day of the wedding our photographers made us feel so comfortable that we were able to really enjoy our wedding. The wedding album is so beautiful! Everything was great, from the time that we scheduled a consultation to the day we received the album.
9 months ago Mallory Mahoney
We chose TWA as our wedding photographers in 2014 and also had an engagement photo shoot with them. Our photographers were very professional and the photos turned out amazing! We've order our wedding album and several prints after. Everything was very high quality and worth the price
6 months ago ronnie brown
TWA took amazing pictures and made an excellent video that went with the theme of our wedding perfectly! We recieved tons of different items with pictures on them that we have on display in our home and have received so many compliments on. I would recommend TWA to anyone who needs professional pictures or video completed. They are so professional and respond quickly and efficiently. Their process is amazing where you get to go in see samples and meet with your photographer and videographer prior to your event and if you do not mesh with them you can chose to meet with others until you are comfortable with them. Not to mention there were so many options for the media in which you obtain your beautiful photos on and you can customize everything. TWA IS THE BEST!
8 months ago Marisa Baggett
I've worked with many of TWA's photographers and videographers on weddings and social events at Rolling Green Country Club they are always very professional and the end product is always amazing! My clients are always very happy with their experience. This is why they are at the top of our preferred vendor list!!
9 months ago kevin eagle
We used TWA for our wedding photography and have nothing but good things to say about our experience. Unfortunately, we encountered record rainfall on our wedding day but that did not effect the quality of the outdoor photos we received. Our photographer was very professional and got all the shots we wanted and more. Highly recommend!
3 months ago Thomas Lorbes
TWA is very professional and accommodating with our needs. When I had to change the location of the pictures - our photographers were very flexible and understanding. I felt like they were apart of our wedding and enjoyed the final results from pictures to album.
10 months ago Scott Griffis
My photos from my engagement and my wedding in 2018 were absolutely incredible! Our photographers were able to capture all of the most important moments, making relieving our special day so fun. Our album is also GORGEOUS.
3 months ago Ashley Robinson
Loved their location in Illinois! Great service, worked with us to find a photographer that clicked with us and we loved the package options for our wedding! Especially the free family group photo once a year as part of booking them for our wedding and buying albums!
7 months ago Marianne Sanchez
Used TWA for our wedding and really glad we did. For a good price, we received a great photographer and videographer. We were very pleased with our prints and video. Best of all, we were satisfied with our album and enlarged photo.
7 months ago Ajmal Rasouli
I used them for my wedding in August 2019 and from start to finish it was excellent service and quality. My photographer knew exactly what he was doing and that made my experience that much better. My wedding album was put together soooo nicely too. I love the layout and the quality.
3 months ago Nick Evans
TWA did all of our wedding related photos including our engagement and wedding ceremony photos. Not only were they incredibly professional but they were also patient and flexible with our seemingly ever changing needs as we were coordinating our wedding from overseas! We cherish our photos and know that we made the right choice using their services.
3 months ago Sylvester Kalanie
My husband and I used TWA for our wedding in August 2018. Everyone we met were so knowledgeable and helpful with all of our planning. We had 2 photographers and a videographer. Our guest raved about the teams and our pictures were breathtaking.
8 months ago Greg Coccoluto
Excited to hear TWA is expanding! They are AMAZING! I was SO happy when I received my wedding pictures my albums, on the day of the wedding they were fun to work it! Highly recommend them & excited for their growth and expansion!
8 months ago afifa babul
We used TWA in Illinois for our wedding in August 2018. The company was professional and very responsive even after our event. They walk you through everything and make sure you get the best experience. I would recommend TWA to anyone looking for a photographer!
7 months ago david bartholomew
Used TWA for our engagement and wedding photos! Such great work from Joanna for our wedding! The photo album we had made is beautiful and such attention to detail something we'll have forever ❤️
8 months ago Mark Leblanc
We were beyond pleased with the quality of our pictures. We were just married last November and our photographers were easy to get into contact with, listened to the ideas we personally had, and captured our wedding beautifully. I would recommend them to anyone :)
7 months ago Gordon Bjorkman
We used them for our wedding. They captured everything we wanted perfectly and we will have those memories forever because of the great pictures they took. They were very professional during those whole process. Couldn't have asked for more!
8 months ago Sheila Donovan
The photographers are very professional. They take amazing photos , they will make you and your family look amazing. I love all the great photos they took on my wedding , I will cherish them for ever.
9 months ago Joseph
I couldn't have asked for a better experience!! Our photographer helped keep us on track with time and our videographer was awesome!! Year later I still get compliments on how awesome our photos turned out! I would recommend them and their office to all my friends!
10 months ago luba stoochnoff
TWA was super friendly and professional. My photos and album turned out better that I could have ever anticipated. They take the time to find a photographer that you click with and suits your style.
7 months ago Jazmine
We went with TWA for our photography and videography. They did such an amazing job. Both the photos and the video of our wedding day turned out AMAZING. They were definitely worth the investment.
9 months ago Chris Hickman
We had the most AMAZING EXPERIENCE with TWA. I still get so many compliments on our wedding photos now being married 6 years!!!! So grateful for their expertise and professionalism yet they have a way of doing things that stands out!!!
8 months ago Derick Abdool
They did our wedding and they were absolutely amazing!! They captured a lot of moments! We did the video as well! I will never forget this moment!!
3 months ago Kayla Neff
Our photographers were amazing and the photos we have from our wedding day are truly fantastic. We would recommend them to anyone looking for awesome photos.
7 months ago Catherine Hosner
Their products are really high quality and you get the rights to all of your photos. Their pricing systems weren't very transparent, which was extremely frustrating. But we liked both of our photographers and the people in the office were always pleasant to speak to when we had issues with figuring out the payment system/ the misunderstandings around the costs of different services/albums.
9 months ago Pam Currey
TWA was great to work with! They returned lots of great photos and are good at capturing those "in the moment" shots. Beautiful work!
10 months ago
Popular places from the category Wedding photographer