Palmer Ace Hardware (Benjamin Moore Paint Studio)
Paint store Palmer Ace Hardware (Benjamin Moore Paint Studio), 940 Kinderkamack Rd, River Edge, NJ 07661, United States:
176 reviews
of users and employees, detailed information about the address, opening hours, location on the map, attendance, photos, menus, phone number and a huge amount of other detailed and useful information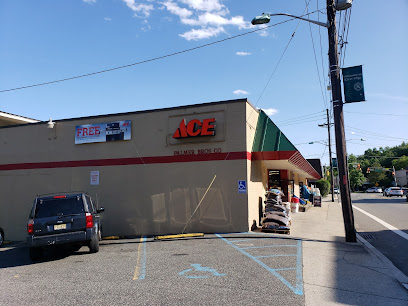 Address:
940 Kinderkamack Rd, River Edge, NJ 07661, United States
GPS coordinates
Latitude:
40.9404036
Longitude:
-74.0303211
Location on the map
Reviews Dalton Dunnells
A beautiful hardware store with lots of helpful and knowledgeable staff. I was very happy to see the Jonathan Green line available!
8 months ago Sandra Oliveira
PROS: For a place on a busy road their parking lot was a decent size. The place was organized and clean. The workers were knowledgeable about their products CONS: This place is nowhere near as big as other hardware stores which tells you …
9 months ago David Balaban
Went here today and ran into Zack downstairs. He defines what customer service is about.
9 months ago Iko Daniel
Great hardware store! This store is a welcome hybrid of local store with all the essentials and some box-store offerings. Well-organized and well stocked. No matter the season I can find what I need here - easily! Well staff and …
3 months ago Aaron Reynolds
I used to go here 30+ years ago when I lived close by. Always have what I need. I was back in the area and needed some supplies and immediately thought of Palmer Ace Hardware. They still have everything. Staff is wonderful. Was good to be back and see that it hasn't changed.
11 months ago Scott Sandt
I love this place. Excellent service with a friendly and knowledgeable staff. They almost always have what I'm going there for. The parking can be a little problematic but that really only happens during bad weather.
3 days ago Angelica Pena
Store going through redesign. Hard to navigate. Iam sure it will be back to the great place it was.
9 months ago Jeremy Beall
Well established business, I was caught in a pinch and they came through for my needs (2 ladders with a reach height of 9ft) staff directed me to the exact location of said ladders
10 months ago Debo Dadon
Great to pick up an item or two in a pinch. Always has everything you might need. Only 4 stars because the prices are crazy, but for convenience and emergencies its great. Customer service is ok. Always very friendly at the checkout though, 5 stars for them.
22 hours ago Pamela Tragas
So I came in today and went downstairs and ran into Zack. He patiently waited on me a nicely defined what customer service is all about.
9 months ago Arlene
Shop local. Big box is too busy and has untrained staff. Ace has helpful, friendly and knowledgeable staff! Little bit of everything here. Well stocked and organized well. Also open on Sunday so they are always available when your in the middle of the project and need something. Shop local!!!!!
3 months ago LaTonya Sneed
These guys are great! They helped me with processing a warranty for a BGE I bought at another location 10 years ago that has since closed. I dealt with Victor Buccos, and he was extremely helpful and accommodating. They also have one of the …
11 months ago GJ B
Customer service & its BEST!! On January 31st my wife and I decided we needed to purchase a snowblower for the upcoming snow storm. We called Palmer Ace Hardware to see if they had any in stock. Victor a sales associate was incredibly …
9 months ago Lee Goldstein
Great hardware store. Staff is very helpful and knowledgeable.
10 months ago Edward Rothman
Been there a few times. I didn't have enough time to go to home depot. Very expensive compared to the big stores. Not to friendly either. I stopped there last week to get salt for snow, and the stuff they had out looked like it was …
2 days ago Chris Ross
Great local hardware store, even open for some hours on Sunday. They have a bit over everything, and not often they don't have what I need in a pinch. Knowedgeable staff, and even some unique stuff. Prices may be a bit high but worth it and keep a local small business here
4 months ago Colin Fletcher
This is a nice hardware store smaller than the big box places but bigger than the home town hardware store of yesteryear. They seem to have some of everything. Plumbing, painting, electric, car stuff. They have 2 floors so there is plenty …
8 months ago Darryl Evans
Stopped there today to look at grills. I asked if they would price match and they did. I bought a grill at a great price and they delivered it two hours later!! They actually beat the competitios price by a substantial amount. Great …
9 months ago Riina Tervo
This place has a little of everything and knowledgeable and helpful staff. Parking can be a bit odd with the dual lots. Store hours aren't always very convenient.
9 months ago Peter Shepherd
Great place to go they have everything from nuts and bolts, garden tools, and anything else you might need. Very helpful people as well.
2 months ago aoran wang
Good store. They had what I needed. Staff was helpful
1 month ago Jo Samuels
Perfect town hardware store with very knowledgable and friendly staff.
2 days ago not wattz
I've shopped at this Ace Hardware for years since moving to the area. Always knowledgeable staff willing to answer questions and help find items. They always surprise me that a small hardware store has so much stuff, even oddball fittings, …
8 months ago Carolyn Soca
I was pleasantly surprised the other day when one of the store associates Pamela was able to assist me despite store limitations in the current epidemic. Despite my being in a wheelchair, she was still able to serve me, even going so far as …
10 months ago Daniella Caruso
Employees are very friendly, helpful, and knowledgeable. A fabulous local place to Shop in my neighborhood. Please support our local stores.
5 months ago Clarence Lewis
They have a lot for a little store and will bend over backwards to help. Everyone in there knows what they're doing and I've gotten some great advice on home improvement projects.
3 months ago nicholas griffiths
Helpful & friendly staff, well stocked store. They had all PPE although priced really high, but good in a pinch if you can't wait for online ordering.
4 months ago Amber Wilson
Great little local hardware. They have almost anything. Decent prices. Great help, who are there to help and consult
8 months ago Satish Sharma
Ordered online the order came 3 days earlier and the delivery guys are polite. Friendly and knowledgeable staff. Love this store. ❤️????
7 months ago Lance Rogers
Very helpful and friendly store! It's well-stocked and has had everything we needed~ We will be returning ????
5 months ago Michele Grant
Great customer service. From the moment I walked in, the staff was extremely helpful. I needed to find a specific bulb and I was able to find it within minutes with their help. Will definitely be coming here again
10 months ago Julia Robinson
ZERO STARS!!! I ordered a bucket and a window washer tool and the next day an email said they didn't have the bucket in stock. Even though it said online it was in stock. So I called to check on the status of the window washer tool, waited …
10 months ago Amber Fiedler
This used to be one of the best stocked real hardware stores around yet it seems they too have gone the way of box stores as well. There would be less waste produced if more people knew things could be repaired, reworked or even replicated …
7 months ago Jan Schmitz
Great local hardware store! Keep up the good work y'all!
4 months ago Sherri Vandenberg
Have a lot of selections and great customer service especially the female who works as a cashier is really nice.Please include more price tags for thw missing ones and especially for the seasonal merchandise in the lower floor. Will shop again!!!
11 months ago YINZE WU
This place practically has everything!! I wish I knew about this place sooner!!
1 week ago Jason Jones
Local hardware store. Extremely busy during Covid. They are trying hard to help everyone but it's slow and they need more help
8 months ago Peter Norwell
Very knowledgeable and helpful staff!
11 months ago Maria Macias
Nice local hardware shop with friendly and helpful employees. I'm often only there a few minutes before am employee asks me if I need help. Much better experience than spending 10 minutes trying to find someone to even ask for help in a big box home improvement store.
8 months ago Maleesa Moser
Whatever you miss to do some works, they'll have it ! And if not today, shortly after as they order what you need... Such a pleasure compare to those big non-human places like home depot or lowes
8 months ago Alexander Eagal
I recently had an issue with this store HOWEVER The owner is "top notch" to deal with and certainly knows the value of customer service.!!! If you have any problems or issues ever , its best to ask for him. He quickly resolved the issue I …
10 months ago Jeffrey Bush
Okay I was just there today Monday I think the 13th your expert locksmith man Ernest Ernie I think you made me a key for my Toyota excellent Hardware most during business review holy cow didn't know it could be done thank you very much. Robert Galbraith
1 month ago Ron Rzeppa
Great place for all your household repairs!!
5 months ago Lilly BROWN
Always find what I need and expert advice from the friendly helpful employees! Example: Rich went out of his way to make sure I had the size bit for my drill - one that didn't exist on the shelf - he improvised & cut one to fit ! We are very fortunate to have such a great hardware store in our town!!
9 months ago John Bruce
This was a GREAT hardware store back in the day. They had EVERYTHING! Now, it looks like they are selling off their inventory and not replacing it. The help ars young kids that know little of this business. Missing horribly the staff that …
10 months ago John Carter
Great customer service and friendly staff. Love this store
10 months ago Sheyloe Zuckerman
Great store, staff was super helpful
1 month ago Danny Brady
Excellent hardware store employees are so helpful you don't find out anymore
8 months ago Christian Heyser
Great to have a local hardware store that even opens Sundays for a few hours. Selection is limited due to the size of the store and some things seem pricey, but convenience and local businesses generally are. Glad to have them down the block for when I realize I'm in need of something working on weekend projects.
1 week ago Carlos Sousa
I highly recommend going to Palmer Ace Hardware in River Edge, NJ for all your DIY home projects. It's conveniently located on Kinderkamack Rd. Most importantly, the staff is knowledgeable and friendly. I've been painting my house and …
7 months ago
Popular places from the category Paint store