Gutter cleaning service LeafFilter Gutter Protection
Gutter cleaning service LeafFilter Gutter Protection, 1517 W Carrier Pkwy Suite 100, Grand Prairie, TX 75050, United States:
46 reviews
of users and employees, detailed information about the address, opening hours, location on the map, attendance, photos, menus, phone number and a huge amount of other detailed and useful information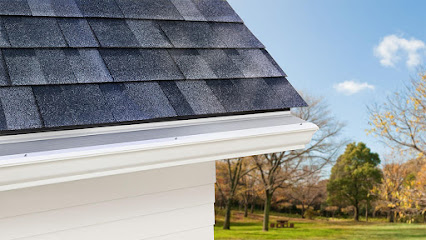 Address:
1517 W Carrier Pkwy Suite 100, Grand Prairie, TX 75050, United States
GPS coordinates
Latitude:
32.7865282
Longitude:
-97.0384988
Location on the map
Reviews Fate Worn
I do not understand your tactics, My mother in law was called today because she decided 7,000.00 was too high and did not want it. She was informed that a crew was on the way. Not only was she verbally abused by Chris the salesman in the Waxahachie area, but his boss also. Your Company is worthless. Even after the boss agreed to drop the price to around 2500.00. Not interested in those that abuse the elderly. Next time call me you want to verbally abuse someone and Ill meet you anywhere. Looser
8 months ago Steve Davis
WARNING!!!! 100% OVER PRICED!!!! I wish I'd just taken time read reviews. These guys clipped me for $7,000(+) for installation plus repairs that were never made. Real slick sales presentation. High pressure closing techniques. I now understand this is appx $2,000 job. i wish i could say I've been defrauded. What's done is done. Don't make the same mistake i did.
11 months ago Elaine Baur
Okay, I decided to give a chance to ck out their service because, like a lot of us out there, hate cleaning out our gutters year after year. So I filled out their interest form then decided I should look at their reviews... Seemed 9 out of 10 were horrible! They promise no hard sell but the reviews were not supportive of that at all. Plus, the staggering amount of $$ they want for cleaning your gutters... really??? Since I filled out that interest form, I have received no less than a dozen calls - all of which I blocked. I'm only writing this tonight because I just got another call at 9 pm and I lost my cool and told them to take me off their call list. Let's see if that happens. This is the WORST business model ever! OMG...
9 months ago Delanna Norris
The best product for your Gutters
9 months ago Jody Windham
I have no problem with the bulk of the work done, but a promise was made to me about fixing an existing problem. Small though it was, I very much did want it fixed and the promise was made to do so. The installers left without doing anything with it telling me they would be back to take care of it. They did not show. I have called back twice and each time I get a "Promise" to complete the work that was pledged. Seven weeks have gone by and I still wait for the promise to be kept. It's not a huge item, but it's frustrating to have a promise made without that promise being kept.
2 months ago Terrance H
The reason for the two star rating is because we believe that the product is good, it's sevice and sales team that ruined the experience. Our salesman was Lynn Schumacher. We walked around the house with showing him what we wanted covered. He did a drawing and we agreed. When they came to install they did not cover all of the guttering that was agreed upon per the drawing. So we tried to call Lynn and he would not respond back. So then we called the service manager and sent him the picture that was done by Lynn. After the service manager talked Lynn (who denied that the missed portion was supposed to be covered) he stated that he understood our position agreed that the drawing was deceptive and done incorrectly but if we wanted to cover what was missed we would have pay to pay extra for it. We ABSOLUTELY did not feel that we should have to pay any extra when the error was on their part! Whereas the product may be good the representation was a farce. We would NOT recommend this company due to their unwillingness to correct their error. NO Integrity...for a company that claims be the "Nation's Best". So disappointing for the thousands of dollars spent to not have a service done correctly. Update: We received a call from Service and they apologized for our experience and that they were willing to correct the problem at no additional charges. I've changed my rating to 4 stars. While we appreciate the correction, it was to still a stressful process (hence no 5 star rating) . Thank you Leaf Filter for changing our perception of your company.
10 months ago Kara Mina
Absolutely horrific experience with this company. It took them three separate trips to my house to install the product as they kept "forgetting" to finish the job. Once they supposedly finished, they just left. They didn't offer to show me what was done or anything, literally just got in their truck and drove off. So, I go up there to inspect on my own and the installation was done TERRIBLY. None of the seams match up, which renders the product completely useless and actually has created a much bigger problem with the gutters becoming full through the cracks but us not being able to get into them to clean them. We called the customer service line over 10 times. No response. At this point we will have to pay to get this terrible product taken off of our gutters and will likely have to have the gutters replaced because of the damage done during installation. DO NOT USE THIS COMPANY. ABSOLUTE FRAUD.
2 months ago Nicholas Meyer
My gutters were fitted with covers to keep out the debris and Pineneedles. It is wonderful to look up and not see Pineneedles sticking out of my gutters like straw. My sales person was professional and he arrived timely and the service was done the next day. I highly highly recommend them.
4 weeks ago Barbara Doss
My "no pressure" estimate started at just under 9K! The price was lowered four times as I said no/no/no/no in which he stopped at 3K. I understand trying to make money, but at 9K he was just trying to take advantage. I ended up getting a quote from a competitor for 1,500. of course it's a different product, but come on..
2 months ago licy doll
I had a great experience with Leafilter! I needed to make some last minute changes to my contract and they were more than willing to work with me. Shane, the Operations Manager, was very accommodating and was able to take care of my needs right away. Highly Recommended!
4 months ago Lynda Notter
Horrible experience from start to finish. Horrible customer service. Horrible installation. Gutters look great and so do the filters but dealing with this company has been an utter nightmare. it has taken 4 installers, 4 trips and almost a month to complete a simple job. Tried contacting the company to find out what the issue was, no one would call back. When I was contacted I was chastised by a rude manager named Shane, saying that it was not his fault. DO NOT USE THIs SCOMPANY.
1 month ago Lori Hudy
Push slimy sales. Don't show up on time. They came to my house to do a 3 hour job. Been here 4 times still not complete. No one calls you back. Now they tell me their product won't fit on my current gutter and I need to buy new ones.
2 months ago Jamie White
I received great discounts as they are beginning to service this area and it's a slow time for them and the service was prompt and courteous.
2 months ago Caitlin Foley
We have a lot of trees around our house. I decided to get the gutters to help my husband with the amount of maintenance that we have around our property with 6 acres. We have had three really good rain storms since installing the system and it is performing as advertised. If I could figure out how to add pictures to this rating I would do that..... The only maintenance we have to do now is to blow all the litter off of our reef that falls when it rains.
5 months ago Kookie DeMonster
The product is very good, cost is high, salesman was a bit pushy! Robert who did the installation was fabulous did a great job even found something previously done wrong on the gutters and corrected that! Hopefully I get my money's worth! Time will Tell!!!
4 months ago Tony Fink
The salesman was pushy until the end and even pushed the financing of gutter guards which I thought was ridiculous. I had 78 ft of gutter for which they wanted $3,899 to install gutter guards. This is a $450 job at best.
4 months ago Elizabeth M
It may be a bit more expensive, but it is well worth it. They did a great job, were very professional and considerate. Plus, it was the only company I interviewed (and I interviewed 4) that had a money back transferable guarantee.
8 months ago Tina Williams
I have called the salesman about this minor but hideous problem with installation as you can see from the pics. All Hany Soliman did was forward my text is to what is supposed to be an installation supervisor which did call me when I threatened to start the BAD review process. Aaron said they would be out today or tomorrow. Well that didn't happen and nobody will return my calls. Today is Thanksgiving and I will do the repairs myself tomorrow. Read all the reviews but do understand that some of the reviews or FAKE and focus on the REAL reviews. Don't use to Leaf Filter. Hany also told us that all the work would be done by Leaf Filter employees, not true. The installer was polite but evidently did not know what he was doing. DON'T GO HERE and go to Home Depot and do it yourself!
8 months ago Constantly Learning
I knew this was going to be a hard sell when they asked if my husband would be home for the consultation! What year is this? How insulting! After I declined the $10,700.00 quote, I received a $4,000.00 offer via a text message the next day. My quote today from a local company was $725.00. Shop local and save your money and time
8 months ago Clifford Snabb
Nice product, but SUPER AGGRESSIVE SALESPEOPLE. After that consultation I wouldn't take the product if it were free. When the salesperson realized I wouldn't sign on the spot her entire disposition changed and she stormed out of the house. Unbelievable.
9 months ago caitlyn crawmer
We had the salesman come today for an estimate. I believe shawn or dave. And at the beginning, they were nice enough. Went through the sales pitch. About 3/4 of which was about how leaffilter was the fastest growing company on the gutter market, and they've got so many positive reviews on bbb and Angie's list. Very little about the actual product. Which itself seems like a good product. HOWEVER, after we said we wouldnt purchase today. And would like to wait and discuss the product. The salesman's prospective changed. He was rude, and standoffish. And when we asked for his number/card he said "if your not going to purchase today. It's not worth my time" or something along those lines. And left rather quickly, didnt even say good bye. I dont care about how good your standing is at the bbb, or how good your product is. If you're sales people are rude, I can see why people arent purchasing.
5 months ago Pancho Pistolas
Sales rep was very professional, honest, knowledgeable, and quick. He did a great job of showing his boy the ropes!!
6 months ago Patrick Grogan
Very prompt, efficient and friendly service. I highly recommend LeafFilter for you gutter protection!
3 months ago robin woods
Installation was quick and everything was cleaned up after they were complete.
6 months ago Linda Kirchdorfer
The product is terrific and the installer did a wonderful job - very pleased with his professional work.
9 months ago Saeed
There were errors with the install. We contacted out salesperson to schedule a revisit to correct the installation flaws. We were told we would get a call back. We never did. When we tried to contact the salesperson, his phone was disconnected. We also tried to call the Arlington number given to us, also disconnected. We contacted the main 800 number, we have been told they are sending someone out, we shall see if they follow through. For what we were charged, not impressed. I like the product in general, but the service is very poor, and I hope this product does outshine what we have seen from the company.
9 months ago Ted Sommer
Had them install gutters onto my home and the first time it rained I had a leak. Called the 1-800 # and had to leave a message. Someone from Ohio called the next day and said a local person would call to schedule someone to come out. 2 days go by and I still have not had a call back, so I call again. Again, I am told that someone will call me. Three more days go by and I still have not heard from anyone, so I call again and finally get to speak to someone. They tell me someone will come out the next day. The person did come out today and said the part that was leaking was installed incorrectly and he will fix it. He fixes it and now the paint is all scratched and it looks like crap. He says "I don't have any paint; I hope that's ok" knowing full well that it looks crap. My response "Well, I guess it will have to be". No, for $3,000 it's not ok. It should be fixed and look nice.
2 months ago ziad algorashi
A salesman, Louis, came out to give me a quote to do our gutters. Nice guy, friendly when he arrived. Louis said my gutters did not need replacing and were in great shape. Said I only needed the screens installed on what he said was 270 feet of gutter but there was added cost because my one story house sloped towards the back and my roof was over 12' and there would be additional cost to add brackets to hold my gutter up, which after 15 years was still attached with what was already there.. I was expecting a quote when he finished but first I had to listen to a spill on how wonderful these gutters are and the rave reviews they have received and Louis had his little notebook with Angie's List, Consumer Reports etc. to prove this fact. Finally, I asked what the price was to install the screens over my existing gutters because I could do my own research on the product before approving the job. To my surprise, the original quote was $5,370 for just the screens installed on my existing gutters, over twice the price of putting in new gutters. Because of being over 55, there was a 15% discount, taking the price down to $4,609. If I would agree on the spot to have my gutters done, the price would be $3,600, about a $1,000 savings. I told Louis that I was not going to make an on the spot decision without discussing it with my spouse who was out of town and already asleep because of a 2:00 a.m. wake up for his flight. Louis then in turn said he would give me until the next morning at 9:00 to decide in order to get the $3,600 price. I told Louis that I had no idea if my spouse would be able to return my call by 9:00 a.m. depending on the flight schedule. Most legit business would at least allow you 24 hours to make that decision. Louis then in turn said that airline tickets are bought on the spot and not given 24 hours to change ones mind which I corrected him on that fact. I know airlines such as Southwest Airlines and American Airlines that gives you 24 hours from the time of the ticket purchase for a full refund and AA if you booked at least 2 days prior to departure. Also, I am not known to buy an airline ticket on the spot without planning the trip first. GEEZ. I could not believe the analogy he gave me. Sales pressure? Well, once Louis was informed that I was not going to be pressured into paying for the product on the spot and I was not going to do business with somone who could not at least give me 24 hours like most legitimate business, he was out of the chair as fast a lightning, not even putting the chair back under the dining table and out the door. By the way, we saw this product at Canton Trade Days and were told that we would get a discount if a sales person could come out before a certain day in order to get the discount and that quote would be good for a year. Yep, what happened to that discount and quote? If someone tries to pressure anyone into an on the spot sale or you will not get the best price, beware.
8 months ago Kellie Rode
Agree that the sales tactics are the old school aggressive style, but most contractors in this category are the same way. Just know that the real price is 50-60% less than their first quote. The product is good and the installation went very well. It is annoying that they think they have a wise sales strategy, but overall, I'm happy with the product. If it wasn't for their lame sales strategy, I would give 5 stars.
9 months ago sandy huang
Using LeafFilter turned out to be a major mistake. I selected them despite their higher cost because the Leaf Filter gutter guard seemed better than alternatives and I was sold on the quality of their material and installation. The installation was scheduled 6 times before the crew showed up prepared to do the job. They non-showed without excuse once, showed up without the proper materials once, and didn't show but didn't call for weather several times. They only use contract installation crews and have none of their own employees on site. When the installation was done, it was done poorly. LeafFilter sent 3 inspectors at separate times and agreed the job wasn't done properly. It took three more scheduled visits before the repair crew came out. They promised to have an employee manager on site when the corrections were made. The same crew that made the mistakes showed up but no manager to inspect. I am so done with Leaf Filter on what should have been a simple job Don't use them no matter what they try to sell you.
11 months ago Karl Riecke
Damn. I never write reviews, but these guys were such jerks I just couldn't resist. So Guy #1 comes out to do the estimate. Starts with a rather stunning price of $6,141 for gutters on a 5K sq.ft. home. So I'm a bit skeptical, but then before leaving Guy #1 tells me he's gonna cut me the "corporate rate" deal and do it for only $3991. So I tell him I'll think about it (Guy #1 was actually a nice enough guy, so I'll not name him personally). Within a few hours I get a message from the "Operations Manager", Shane, saying he has a really great deal on some "left over" product, and he can actually do the job for $2405. So now I'm super skeptical, but I tell him that sounds good (@60% discount). But my spidey sense is tingling and I decide to do some more research on these guys. First video I find is a comparison with a competitor's product-which I will not name so y'all know this isn't a BS review. Anyway, this other Product is clearly a better construction and design, so I go ahead and schedule an estimate with Company B, and even text Shane to tell him I am going to get one additional bid before making a decision (nice of me, right?). So Company B Guy comes out, does an estimate, and this is a much more pleasant and honest interaction, the quote is within a couple hundred bucks of the "Corporate, Left Over, Special Friend" rate from Leaf Filter. So it turns out that these Leaf Filter guys just do this as their SOP-Go out with a quote 300% higher than retail (probably 600% higher than cost) and just "special deal" you down to where an honest company would have started. Then they do the hard sell-"I've got to schedule this right away", "deal is only good till the end of the month", etc., etc. Even then I probably would have just gone on my way if this Shane guy didn't have the gall to actually start sending me harassing text messages basically berating me for not using their product, and for having the temerity to get a second estimate. I end up having to block this guy's number after his bizarre stalker text messages (see photos). Long Story Over, do not do business with these guys, there are better, less expensive, more honest people in this industry.
10 months ago Yuvraj Mamupuria
Gutter guard installation.
6 months ago Ankita Dwivedi
The salesman and installers were fine but the Sales Manager Shane was horrible on the phone to me. A mistake was made in figuring my job and the Terrible manager (Shane, i believe) not only screaming at me and calling me a Liar, Said he was going to send a crew to rip the installed Leaf Filters off of my house. I have never done this but i put my Pistol on my hip and waited. The nice Salesman Billy came by and calmed me down. Next, a nice young employee came and re measured the job and said Shane was wrong and owed me an apology. That hasn't happened. I think the company should apologize and SHANE should be FIRED. Terrible at customer relations. JE
8 months ago Flavia Yabes
Put lifeguard on the gutters strengthening the gutter system.
2 months ago Jorgen Madsen
Two trips to my home and our gutters are still not correct. They also damaged part of my vinyl siding and refused to take responsibility. Don't waist your time and money. .
6 months ago muniba irfan
works just as advertised. Installer arrived and completed the job in record time. very professional.
10 months ago Miguel Sangalang
Easy to navigate, good selection
4 months ago Becky Waggener
I have had my leaf filter gutter protection system installed for a few days now. East Texas gets pretty rough storms and torrential rain fall during the spring months. I also have many trees on my property which as I'm sure you know have leaves. Before leaf filter, I was getting on my roof multiple times a month to clean out roof particles, leaves, acorns, and other debris. I watch a lot of Fox news so I saw the advertisement and said "hell, why not give it a look..." I called them and scheduled the free estimate. Within a few days the sales agent came out. (He was a veteran like myself.) He was short, sweet, and to the point. He answered any questions I had honestly while looking me in the eye. He had his pitch down well and acted like he was an absolute subject matter expert. Which was comforting in the midst of a $3400 sale. So we went through the nuts and bolts and I got the approval for financing, signed and he said he would have someone out here on the following Monday to get the system installed. This is where the Installation contractor comes in. Now as a side note: I use a Google Pixel 3 for my personal cell phone. When Monday came, I went to work right across the street and by 10 am. No crew or individual had shown up. I called customer care and someone answered nearly immediately, spoke clear English, and got my messages transferred to the contract manager asap. I received a call within an hour saying that the Installation agent would not be there until 12 or just after due to car trouble. (My opinion, make sure your technicians have reliable transportation, I understand emergencies happen all the time, but this did not seem to be the case.) Now fast forwarding, The technician showed up a little after 2:30 pm. My house is a little more than 1500 sqft just a small brick home so quick and easy right? No, I thought there would be a crew showing up to handle the installation. It was one man handling everything, and he handled it quickly and professionally. His name is Robert Schulze. Now coming from a former smoker, I still have cigarette butts laying everywhere outside so the fact that he was smoking in-between tasks and putting the butts out on the ground did not bother me. But it may bother someone else. Just an FYI. My only problem with this entire set up was the time line. The company should have contracted out with a local business and had them come out. Because Robert was coming from Grand Prairie he had to wake up at OdarkThirty find out he had car trouble, deal with that, go to the shop and get the equipment, handle paperwork, and then drive over 3 hours to get here. Again, he did not get here until after 2 in the afternoon. Which was upsetting to myself and my wife. But that is not Roberts fault. That blame falls on the company its self. Robert worked his tail off for us but was cutting, drilling and hammering until after 9pm and then we had to handle paperwork for an extra 45 minutes. That was upsetting too because we were loud and my Wife and daughter were trying to sleep before work and school the next day. To note: I have not yet been on the roof to inspect the system and ensure it is installed properly, but I am confident in the work that Robert did. I will of course verify it when I can and come back to do an update. But Robert Was an honest, hard working gentleman with human problems. His failures were not of his own, they were all on his leadership. His company could have saved him gas, time and stress by contracting out locally. This would have saved the contractor his problems and my family our problems. I would still recommend leaf filter, but I would hope they read this review and take action to better their leadership qualities. Use common sense guys! If a job is over 2 hours away, contract out locally if you don't have the teams for your self to utilize! So far, I'm very excited to see how they hold up this weekend during our next storms. I will come back to do another review update. Ryan Berger
8 months ago Katherine Leblanc
The installers were very good and the job was completed on day 2 at about 8:30 PM. I left town on business the next morning and was gone for 10 days. My old gutter system had downspout extensions which were removed and not replaced. It has been 1 week since I called to get the extensions replaced and after several calls and voice mails I have yet to get a call back from the Installation Manager. Very poor customer service indeed.
6 months ago Natacia McKay
Leaf filter team did an awesome job with my gutters. I highly recommend this company and product.
1 month ago Jacob Darling
What a bunch of crooks" should be the name of this company. If you want to get ripped off underpayed, and backcharged 3 times a month for materials you don't have. Aaron is a liar and thief, Shane has no business talking to customers,Moran. And Clint the crook.
6 months ago Lisa Murphy
Installed leaf filter.
4 weeks ago Terry Naradwa
Don't do business with this company. The salesman lie and don't know anything about gutters. I feel sorry for the contractors they use (who aren't employees of Leafguard, as the salesman will claim). There are enough horror stories online without me getting into detail. Just do a little research.
8 months ago Albert Wrobel
The installer was on time, curtious, friendly and did a great job.
11 months ago Akshita Agarwal
Great job! No complaints
8 months ago hooshang nikki
This is a national company with 12 years of being in business. They sell the nation's #1 Rated Gutter Protection Product and back it with a money back no clog guarantee
10 months ago
Popular places from the category Gutter cleaning service