Massage Envy
Massage spa Massage Envy, 280 Marsh Ave, Staten Island, NY 10314, United States:
72 reviews
of users and employees, detailed information about the address, opening hours, location on the map, attendance, photos, menus, phone number and a huge amount of other detailed and useful information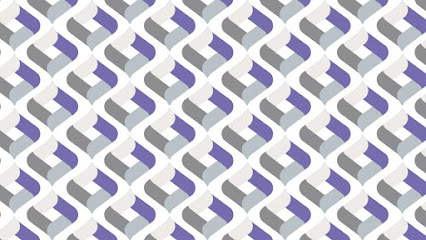 Address:
280 Marsh Ave, Staten Island, NY 10314, United States
GPS coordinates
Latitude:
40.5782854
Longitude:
-74.1639818
reviews Shaquay Hayes
With everything going on I needed to relax. I scheduled a facial and a massage. I was impressed on how clean the place was and how they are ensuring the safety of everyone. The front desk was very friendly and helpful. I felt amazing after my services. Virginia and Saul were terrific! Thank you so much!
6 months ago Daniel Na
I recently received a facial by Julie and it was an awful experience! She could barely answer any skin care questions I had for her and since I was hoping a professional could help me with some skin concerns I had it was very disappointing. She didn't seem to understand customer service skills since she barely made eye contact and had an attitude that I'm guessing she brought to work with her and couldn't handle leaving that at home. Definitely not going to see her for any future services because the entire thing felt like a waste of money!!!
5 months ago Antoinette Hart
I have never recieved a facial before getting one here. It was very relaxing and helped my skin a lot! I used to have semi-bad acne, but now after getting consecutive facials my skin has been clearing up. They are also super nice and considerate. Saul and Julie are my favorite estheticians! The front desk people are also very attentive, friendly, and professional.
6 months ago alice emerson
Luv Luv Luv this place!!! My therapist Sheila is a God send ❤????
2 months ago Eric Rawson
This place is beautiful and clean, and staff are nice. The reason I'm giving only 2 stars is because I came for a facial, which I usually do in Brooklyn, but now I moved to Si and find this place with good reviews.. before booking the appointment I asked them if they give a professional facial and explained them my concern, they said sure we can take care of it. The girl that did the facial did a good massage, but couldn't take care of the problem and said I have to see a dermatologist which is completely not true because all facial places that I went before were doing a great job with that. So basically I feel like throwing the money to the garbage because I came ONLY for this small problem, and went out with the same problem. So now I have to go and spend again money by a diff place. In a few words : if you want to get a relaxing massage this is the place for you, but If you're looking to get a professional facial this is totally not the place!
9 months ago orlan salazar
A not only shoddy website, but one that doesn't work. Go through the effort of making the dozen or so selections required, enter card information, and oops! It turns out sometimes the website just doesn't save the booking.
8 months ago Dylan Schropp
My husband booked me a prenatal massage last night via telephone with a representative at the Staten Island massage envy location. I'm 36 weeks pregnant so prenatal was stressed MANY times. The gentleman my husband booked with advised I get clearance from my doctor if I was high risk because I'm so far along, he said i was not high risk & they continued to book my PRENATAL massage. Once everything was booked I was told to arrive 10 minutes before my appointment, call when outside & to make sure I have a mask. As my appointment time came I called when I was outside and the receptionist told me to come inside. This aggravating experience started as I got to the front door. I was literally bum rushed by two females. One asking if I have an appointment and the other holding a thermometer 2 feet from my head expecting the thermometer to read from so far away, then getting frustrated that it wasn't working.. again I was barely in the front door!.. I told the one girl I JUST hung up the phone 10 seconds prior to walking in and ignored the second girl that bum rushed me because she was having her own issues trying to figure out out to use a thermometer. Upon arrival I had to wait for my room to be ready, completely fine & understood, yet I'm still aggravated with the way I was approached when I walked in the front door but I was trying to relax. My room is finally ready and I go in the room and wait for the massage therapist. She comes in and instructs me on what to do & says she'll be back. I look at the bed and it's a regular massage bed, no prenatal set up at all ( I've had prenatal massages with my first pregnancy many times and know exactly what to expect) the massage therapist tells me "oh I didn't know this was prenatal" I said excuse me? The receptionist that booked with my husband last night was very aware it was prenatal & made sure he wrote it in my appointment. She said she didn't have any idea why it wasn't showing on her computer.. ok mistakes/accidents/glitches happen. She says she'll be right back with the PRENATAL set up. The massage therapist comes back with a pillow a little tiny bit longer than a normal sleeping pillow and tries to tell me to bear hug it and when she's working on me she'll roll me on my stomach according to the areas she has to get to on my back. EXCUSE ME?! IM 36 weeks pregnant I AM NOT TOUCHING MY STOMACH TO THE BED! What is wrong with this place??! So I told her I'm not comfortable with that and she said well this is the only prenatal massage we do it's called a sideline massage. No thank you. This isn't what I was expecting & from being aggregated from the second I walked in until being told I'd occasionally roll on my stomach just pushed me over the edge and I said I'm not going to have this service done thank you anyway. As I get to the front the massage therapist was clearly annoyed and said she's refusing service & walked away. REFUSING SERVICE BECAUSE THE SERVICE MY HUSBAND REQUESTED YOU WERE NOT CAPABLE OF!! The receptionist got annoyed as well when I asked her to make sure my husbands card he left on file wouldn't be charged but I'm sorry it was not a refusal for no reason. I'm not sure if any of the women in that location have ever been pregnant & I doubt it because they all would not have gotten so nasty when I wasn't able to get what I thought was a prenatal massage. Very unprofessional ladies! Also, this location should NOT ADVERTISE prenatal massages because they DO NOT offer prenatal massages where your belly goes into a pillow and there is absolutely no stress or pressure on your stomach. Such a shame ive been here many times and I'll NEVER return. From being bum rushed the second I walked in the door to the attitudes when I was refusing service for something that could have harmed my child. Absolutely horrible experience.
7 months ago Corey Henry
Received a gift card from my boyfriend during the holidays and was finally able to use the gift over the weekend. Staff is very friendly and place was extremely clean. Had a great massage!
11 months ago Lucy Alvaro
Was apprehensive of coming to get a massage post COVID, however, the spa reassured me of their disinfection and cleaning procedures. This place was extremely clean! They took all the necessary precautions with prescreening questions prior to making my appointment and the day of and temperature check. Although wearing a mask through the entire session was slightly uncomfortable at first, they offered me a pillow case that hung inside the face cushion - this was helpful. Being my first visit, they made it seemless and I ended up joining the membership.
1 month ago Beatrice Paradis
Your mileage may vary. It depends on therapist. All the really good ones I've followed don't stay long. Very clean and relaxing setting. Bathrooms always clean. Front staff always pleasant and helpful. There stars because it's very difficult to get an appointment in near future. I don't like that if you are a member, they auto pay for a session every month and if you cancel it, you lose any that are banked.
4 months ago Caroline Grinenwald
Reception staff unable to handle simple issues. I bought a gift card there and the payment was withdrawn twice. After my request, the second charge was refunded and the gift card already given was voided. If possible, find a place with more adequate staff.
5 months ago Kris Beavers
Loved how clean and well kept the place is. The atmosphere is so relaxing. I just got a facial and vitamin C peel yesterday and my skin looks awesome. I've only ever gotten the facial here but I also relaxed in the jacuzzi, sauna, and mist room. I loved that they used all-natural products. I thought the place was a small, but never uncomfortable. It wasn't crowded so it didn't bother me. Overall I had an awesome experience and I would definitely come back.
10 months ago Joshua Kendall
I just got a facial from Julie she was very thorough and did a great job. It was very relaxing and I feel refreshed and skin is clean and clear. I will be coming back.
5 months ago Christopher Kosa
Come here if you want to get rubbed by a stranger or maybe a new friend. Thanks Jen! You were great!
4 months ago Ginger Hansen
I had the best experience at this location! I've been coming here for months and they never disappoint. The front desk was so helpful and friendly. The massage and facial was absolutely amazing. Both the massage therapist and esthetician were so friendly and so helpful. I highly recommend this massage envy!
7 months ago Mee Dee
I have always had very positive experiences over the past 10 years and will continue my membership because all of the therapists and front desks associates have been professional in the services. Going there is always something I look forward to.
4 months ago Gary H
Awesome feeling. Excellent service. Transferred 2 of my sessions without a problem.
5 months ago Jennifer Guthrie
Their service is so great. They are able to fit me in whenever I need them. Their prices are an investment, but it's well worth the price. They have soany services besides massages, like stretching and facials. Definitely worth a look into it. It's high quality with professionally trained therapists. I feel so much better after each time I go. They've helped me with my back and knees. Took out knots I didn't even know I had! The people at the front desk and answering phones are very knowledgeable and very polite.
6 months ago kennedy james
Had such a great experience yesterday for my facial with Krystalyn! She was such a delight, energetic and very knowledgeable. I've been a member for years and have always had a great experience.
10 months ago Mark Savitt
Massage was ok I paid for 60 min and did not get 60 min there was like 15 minutes left and she just stopped I was surprise. 1st time going there. The staff was very nice and helpful but really upset about paying for 60 minites and got like 45min oh and didn't do my feet at all every other place that gave me a full body .massage always ended with a foot massage.
4 months ago Sofia Potouridou
I had a hot stone massage from Ana which is above and beyond my expectations.
5 months ago barb dewing
Going to ME since it opened, but they lost me today. I had Jenny for a masseuse. She was discompassionate, no personality, very abrupt and she wasn't even a great masseuse! Someone should give her personality lessons! I wasted a perfectly good hour and a half massage, and I go every month, whether it be my home in Florida or my house upstate. I have never met a more cold masseuse as JENNY! And no one, not even her, asked if the massage was good! I never had such a disappointing experience in my life!
6 months ago Sue Stricktland
Jenny is amazing! Just wish thry had more availability for the weekends and took the full time to give you the massage you paid for! But all in all a very relaxed place
8 months ago Mashopa
Pleasant, professional, clean
5 months ago Dean Hill
Stress free atmosphere, very professional staff.
4 months ago Guillermo Marinero
Such a great and relaxing experience. My fiancé and I had a couples massage with Lisa and Gina, they were great. From the moment you enter till the moment you leave you are treated so great. Highly recommend!
5 months ago Jonathan McHatton
Affordable service and very attentive staff. Fantastic massage therapists. Will go back again. Discount for eligible Northwell employees.
5 months ago Matthew Karabi
I was impressed with my daughter's experience with Massage Envy in her home town area in Ma., so my husband bought an introductory massage for me as a birthday gift. I was so looking forward to having an experience that would lead to ongoing scheduled sessions throughout the rest of the year as my husband, sweet man, said he would pay for them. That's a pretty cool birthday gift! Anyway, the reception area was very appealing, and I was offered a warm drink, It was pretty cold outside, while I registered. Soon after I registered, my masseuse came out, introduced herself and escorted me to my room. The room was cold, I mean cold, and I complained, but Jenni told me that "the thermostat said 70 so I don't know what the problem is, the table is warm though". In retrospect I should have asked for another room or rescheduled, but it was my birthday, my husband was coming back in an hour to continue our celebration, so I just sucked it up. I had asked for a medium pressure Swedish, but I got mild rubbing. I asked for neck and shoulder concentration, I didn't get that. The table was warm but the room remained cold throughout the session, so the cover sheet was cold against my body when it was necessary to move. On my way out, I checked several other empty rooms, and they were markedly warmer than the one I was given. I complained to Brittany, the Spa manager,(I believe that was her name), and she said the best she could do for me was schedule another massage at the introductory rate! After having verbally accepted "the best" Brittany could do for me and discussing it with some of my more massage services savvy friends, I decided that what would've been best for me was to have been totally comped and rescheduled.
2 months ago Joseph Vines
Just finished a wonderful massage with Eddie. I have a lot of stress which causes tightness and knots in my neck , traps and upper back. He is very knowledgeable and knows what he is doing. Hard to get an appointment with him but well worth the wait!
10 months ago tyesha brockington
My membership is actually at the Lake Grove NY ME and I was disappointed in the facility on Staten Island. At the Lake Grove facility, there is a quiet tranquility room where one can wait. The waiting room in Staten Island feels like a Drs. Office. I was happy to get a last minute appointment for Sun July 2 for a massage. When I got there, I asked for the deep muscle rub add-on and was told no problem. When I get into the massage room, the therapist informs me that she an not do the deep muscle treatment because of her health issues. O, but it would have been nice to know this ahead of time. When I booked the massage, I should have been informed that the particular therapist recommended could not provide certain services. Disappointed.
5 months ago Jose Jaime
Very Nice Clean Welcoming place to go at 50yrs old and something ???? and relax while they work on you whether a massage or facial or anything else and you come out feeling and looking at least 40, hehehehe , a place for both men and ladies but ladies it's a Must place to go get the best relaxing facials ever and get away from life and do you for about 60min, guarantee to walk out in cloud 9 for days out ????????????????
5 months ago Bobby West
Hot stone massage Anastasia was great!! She addressed my problem areas and made my first massage experience at the Staten Island location fantastic. I set 2 more appointment. Thank you so much
5 months ago Hope Killcoyne
SO AWESOME. There's nothing like calling to try to book an appointment, getting immediately put on hold, and then hung up on while you are waiting! This place has zero customer service. I've tried calling and failed to get through a couple of times in the past but was hopeful that this time would be different.
6 months ago Brian Perry
the massage therapists thus far have been great. the rooms are very clean and so far comfortable in temperature, too hot is not good and too cold is not good either. the reception is very clean, the front staff have been kind and attentive. I agree, the only issue i have is appointment availability, need more staff and or open up more spots in State Island :-)
2 months ago Stefan Steinmetz
I've been a member for a year now. Always go out of state but this time decided to go to the Staten Is ME. Decided to do a 90 minute...went in about 9:05 and was done by 10:20. That included a lil talk before starting. Definitely not 90 minutes. Asked for more pressure was too soft. Left with a headache. Not satisfied.
2 months ago Mariana Efthimiou
I love and recommend this spa 100% ???????? rose is excellent!!! giving the most amazing and relaxing facials ???????? And Roslyn is so fantastic !!! ,..with deep tissue massage ????☝???? 90 min a must ! Great staff very friendly and helpful ,spa always clean and well maintained Awesome new look (was recently renovated)
2 months ago keven higgins
Who doesn't love a good massage
5 months ago Mel mama
So today me and my sister walk in and we were in sweats with our hair up .... we walk in with four employees in the front desk .... there was no hello , no how are you, no how can I help you... just four women giving us the dirtiest looks I have ever encountered in my life... I said hi how are you ladies .... still no hello... I said is there an availability for today if not I'd like to make in a appointment ... she didn't even check just looked at me up and down and said no ... I said ok no problem they didn't ask me to make an appointment for a later date or nothing so I walked out .... I then drove away and called.... acting as if I wasn't there and asked if there's an availability and they said LET ME CHECK .... when would I like to come in. I've never felt so judged this location on Staten Island needs new people they are rude . It doesn't bother me that they were booked it was the rudeness that bothered me I've never felt to judged
7 months ago Douglas Morgan
It is almost impossible to get an appointment here. I had to go to another state to get an appointment for a massage. I've tried to schedule an appointment numerous times but to no surprise nothing is available... no one ever answers the phone when you call to schedule so have to request via the website at this location and today was the FIRST time they actually called me back. I even tried to go in to make an appointment 2 months ago and unless you are a Staten Island Housewife or unemployed you cannot get an appointment. The only reason I went out of state was because I was given a gift card wanted to use it for my birthday and really didn't want the person who purchased it for me to waste their money... I wish I got a gift card to a different place.... Trying to plan a spa day shouldn't be stressful. I guess they got the name right though... Massage "Envy" because you envy the people who can actually get an appointment.
6 months ago Temeika Washington
Would give it negative 5 stars if I could. Had so many issues in the past I'm hesitant to ever go back even if I'm desperate. I used to have a monthly plan but it was always hit or miss and I've also had a major problem with some of the snot nose front desk staff. Here's some advice, ask for Eddie and also don't use anyone you haven't been recommended because I don't know where they get some of these people. It's not only me, friends and acquaintances had the same let downs. They aren't exactly cheap and it sucks to have a poor experience when you're trying to relax.
7 months ago Elysse Latimer
I have been getting my facials at Massage Envy for a while now and I am very happy with Lydia (not the correct way to spell her name; sorry). Very professional and good skin results
2 months ago Djamad Ahmed
Love it all the staff is so friendly and helpful. Dawn is my massage therapist. Always a beautiful session with her once a month it's my favorite day to look forward to.
11 months ago Adrienne Bodo
I have been a member of Massage Envy for over 7 years. I received a massage from Kristina today and it was heavenly. I highly recommend her. My only complaint is it is very hard to get an appt. I think they are understaffed and hope they rectify the problem soon.
10 months ago Magdiel Villegas
Just like going on vacation and getting time share pitch. Now that is relaxing.
5 months ago Josephine Patterson
Was given a free massage by my new boss following a crazy month of audits at work. From the first massage in May of 2015 until now, I have had excellent service. Following my first massage I decided to give myself a monthly gift so I joined the club. I had the same masseuse every month with who I thought was great! Catherine. Deep tissue every time and conscentrated exactly where I asked, which is usually neck/back/shoulders. Today I had someone different, who was also good. She did ask what I wanted which she try, but I was really tense today so she struggled. I felt terrible as she did try and was very nice. She also gave me a few tips, or she,called them "homework" to help me daily. Sadly, I dont recall her name. Anyway, I have had only positive experiences and will continue to go. I have also given a massage and sugar foot scrub to my father who is disabled. He said he was,treated like a king! Definitely pleased with Message Envy!
10 months ago Brenda Stockwell
I have been going to Massage Envy on Staten Island for years. About a year ago I had bad knots in my back that needed to be taken care of immediately. One of the receptionist recommended Matt. He did a great job taking care of my problem and felt great afterwards. I have been seeing Matt ever since and highly recommend him. The whole staff is very professional.
8 months ago Juan Villegas
I just want to say to definitly recommend Massage Envy on Marsh Ave and Miranda O'Shea she's very informative and guided me in the right way !
7 months ago Phyllis PACK
Just finished an awesome facial with Domenique! It was my first facial and I really loved it! She was fantastic and I can't wait to go back!
2 weeks ago Shelly Butler
The only reason I came and loved this place was because of Saul, the guy who did my facials - he was amazing & he recently left . My most recent experience made me realize how amazing he really was was because of the bad experience I had with someone else doin my facial . She didn't even ask what I wanted , what I needed , what issues I have with skin. I felt like she was just putting random stuff on my face to let the time go by and try to get me to buy some. Thank God my account ended when Saul left. AND when my account ended I had four sessions left which the staff failed to tell me will expire. So I was forced to schedule some last minute sessions to not lose money I paid , and so far one was horrible . My massage wasn't bad - BUT it didn't start until 15 mins into my session n she ended ten minutes early . I pay for a full hour - n this is a pattern I noticed with all my facials n massages . I'm paying for an HOUR , not 40 minutes . I'm glad my year is over - I only recommended the place for Saul but now that he's gone I've told people to avoid it. For the price I have not felt it was worth it , especially now Bc they got rid of membership perks. I feel bad Bc everyone is really nice, but I just don't think they are worth it.
11 months ago mimi saulino
Excellent service at an excellent price! They're so professional here
6 months ago
Popular places from the category Massage spa