Delaware Division of Professional Regulation
State government office Delaware Division of Professional Regulation, 861 Silver Lake Blvd #203, Dover, DE 19904, United States:
9 reviews
of users and employees, detailed information about the address, opening hours, location on the map, attendance, photos, menus, phone number and a huge amount of other detailed and useful information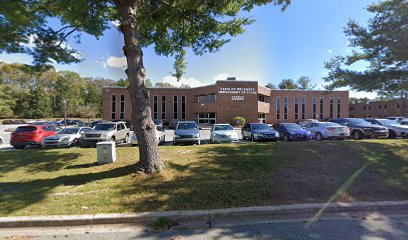 Address:
861 Silver Lake Blvd #203, Dover, DE 19904, United States
Website:
dpr.delaware.gov
GPS coordinates
Latitude:
39.1744523
Longitude:
-75.5362146
Location on the map
Reviews Mavis Fernandes
Been waiting for my PA license application to be reviewed for over 3 months!! I submitted it in mid September and it was just reviewed YESTERDAY on 12/30/20. I spoke to multiple ladies who all told me that they cannot disclose what I am missing until it gets reviewed. How does that make sense? Well now that it has been reviewed, I am now playing catch up. No responses from emailing or using their online customer service website. You are waiting 1+ hour to get someone through the phone with NO results. I spoke with Stephanie yesterday who finally sounded like she knew about the process and was able to direct me AFTER it has been reviewed. This entire process needs to be revised and improved upon dramatically!
10 months ago Edward Smyth
Trust me ! I have put my application and they never update the status and I try to call them. They never answer the call and it takes forever The regulation should realize that we invest our money and time on them and they don't understand our pressure and pain How much we are suffering to pay money for our school, our application and still don't update our application status It's really depressing
8 months ago Joe Wheeler
Very horrible experience. I've been waiting for over 30 days for someone to REVIEW my application (I'm not talking about approve but REVIEW!). I've paid for things to be sent there over a month ago. Their website says ".... about 10 days from the date on the appliction for someone to review".... its been almost 40 days. My application is still BLANK. I just want my money back. At this point I dont want to practice any thing medicalbrelated in Delaware. Please don't use the pandemic as a crutch because a friend of mine had to wait six months (August 2019) to receive a license because they kept losing things. I waited on hold for hours 2 weeks ago only to be told "Applications are reviewed in the order they were recieved.
2 months ago Karina Aleman
Keep calling and the number is said to not be available.lol. This is supposed to be a Professional organization and so there's the irony. Hope they can get the help needed to keep up to date with the professionalism that is supposed to be displayed to patrons. How are we supposed to be professional when our governing authorities are not?
2 months ago Theo Price
First I sat on hold without ever speaking to anyone for over 10 minutes when I hung up and tried to call back five different times the system tells me I am calling a nonworking number. So frustrating for a public office to not respond or answer the phone.
4 months ago ROB RICHARD
Expect long hold times and infrequent help from the people who answer. Have been trying to apply to become a registered veterinary technician since August 2019 and still have made no progress in the process.
7 months ago Mikhail Zarin
Thorough, respectful, and helpful individuals.
8 months ago Andrea Wagner
terrible , took my money but wont process my license for over 2 months, wont answer phones/emails
6 months ago Tiffany Wright
Después de 2 años sin saber nada de esta gente me envían un email q yo abandone la solicitud cuando yo estuve meses tratando de saber sobre mi solicitud llame innumerables veces y de las pocas veces q me contestaron no sabían ni en donde estaba mi información y hasta me dijeron q quizás se perdieron en el correo y sin ningún tipo de interés en ayudarme nada es horrible horrible por eso es q hay tanto mequetrefe haciendo uñas en este estado.
10 months ago
Popular places from the category State government office