Digital City Marketing
Commercial printer Digital City Marketing, 250 W 40th St 6th Floor, New York, NY 10018, United States:
183 reviews
of users and employees, detailed information about the address, opening hours, location on the map, attendance, photos, menus, phone number and a huge amount of other detailed and useful information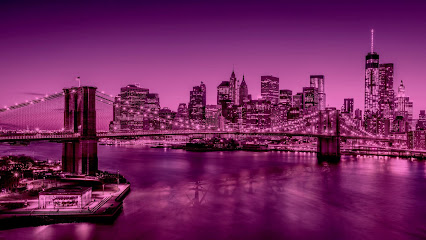 Address:
250 W 40th St 6th Floor, New York, NY 10018, United States
GPS coordinates
Latitude:
40.7553459
Longitude:
-73.9897984
Location on the map
Reviews Omatillo Khojiev
Digital City is fantastic. We've been working with them for 2 years. We're probably not their biggest piece of business, but they make us feel like we are. They always offer great advice, and help us get great print jobs for our budget. They've even talked us out of more expensive options, which would be more profitable for them, in favor of something cheaper because they thought it was the better option for us. They have always delivered on time, as promised, and the quality is always excellent.
10 months ago Alejandra Elejalde
For my first venture into self-publishing, I couldn't have made a better choice working with Digital City! They helped to make the process as seamless as possible! Jacob's reassuring manner and easy-going nature (while staying on top of the logistics involved) helped to make the printing of my first cookbook a big success! Jacob and his team were excellent at communicating with me and my team and continued to earn our trust every step of the way!
3 months ago Kevin Charity
Thank you to the entire team specifically Mir for helping throughout the entire process and for working with my tight deadline. The books came out amazing and my clients love them. I would definitely recommend their services and I will be using them again and again.
1 week ago A Correa
Mir is outstanding, very helpful, professional and responsive. And the printing quality exceeded my expectations. The work is first rate and I would recommend Digital City Marketing to anyone.
11 months ago Guiliana Orbegozo
Over the last two years our institution has used Digital City Marketing in order to produce a number of materials. Time and again, Jacob and his team have provided us with superior service and worked with us to create a product that would work well for our specific needs. I would recommend Digital City to anyone looking for a quality printing and marketing service!
10 months ago Jacqueline Lavoie
These guys are top notch, and friendly, too. The job was done beautifully, promptly and we couldn't be happier with the quality if the printing.
10 months ago TTV Gavin
I first got in touch with DCM in spring 2020, before the pandemic kicked in. Nevertheless, we have been able to successfully finish the job with outstanding results. Mir has been very professional and responsive. Thank you!
11 months ago Iryna Sholudko
I cannot say enough amazing things about Digital City Marketing. The people there are absolutely wonderful! They were super patient and very helpful with the entire process. I'm a very detailed oriented person and they made sure everything was right before going to final print. If you're debating about using them, I wouldn't hesitate to recommend them. They do great work and the people are fantastic!
10 months ago Daune Baumgarner
I do not recommend the company. They are so rude when you call and even ask for simple price details. No potential customer should be afraid of asking questions on the phone when they cake. Horrible business. STAY AWAY FROM THIS COMPANY!
5 months ago Doc Hussey
This team is so very professional and the quality is unmatched
2 days ago Jeremy Parks
I've been doing a lot of small print jobs. The team here are great. Always deliver as promised, and at a high quality. For some of my jobs, they have been up-front that, because of the low print volume it would be very expensive for them to do it, and suggested that I use another printer who could do it for a more reasonable price. I appreciate the honesty, and would definitely recommend them to anyone.
11 months ago Rosie Young
They have done our church/school calendars for the past 4 years. Always a great, and professional job. Staff is great and helpful, and always goes the extra mile. Fast turnaround on delivery of product. Highly recommend. Once again a fantastic job by Digital City on our project. This time it was the recreation of report cards which could no longer be found in the format we wanted them for the school as well as the calendars and they excelled at both jobs.
10 months ago Trevis True
I always come to these guys at the very last minute and somehow they always get my job done for me in time and it turns out great! Even on a super tight time crunch, and when they had the go ahead to print my catalogs without further approvals from me, they caught what would have been a terrible page numbering error causing overlapping text that happened by accident when I exported my file. I was able to fix the problem and resend the file which meant they received the final file the same day I needed the finished catalogs... They are fast, accommodating, and have great attention to detail. Highly recommend!
10 months ago Shivana M
Mir responded promptly to my request, and in just a few days printed, cut, and delivered according to my specs. The product came out very well and I'll happily shop from them again.
8 months ago Jihane Rachel
They were very easy to work with and were flexible with our needs! As a nonprofit, we are always looking to reduce costs and they provided competitive pricing without compromising on quality. They have very attentive, friendly staff who were easy to work with and eager to help! Thank you, Digital City Marketing, for helping to make our event a success!!
1 month ago Eric Esqueda
After visiting several printers in Europe and the East coast of America this was a really great experience. With digital city everything was possible and the bespoke luxurious finish desired was presented bang on time. Five star experience, highly recommended.
11 months ago Ravi Dubey
The quality and pricing we get from Digital City is FANTASTIC! We have offices in NYC and Minneapolis and they're willing to do anything (delivery and shipping) to make sure both offices are well stocked. We've even used their graphic/creative services and we couldn't be happier. AND to top it off everyone at Digital City is super friendly, and cares about the quality of the work they produce.
9 months ago Caroline Yao
Great services and a great product. I have gotten 4 posters printed at digital city and all were done to perfection and the turn around time was incredibly fast. A great print shop and our companies go to for any specialty prints that need to be done.
3 months ago Nishfa Us
Digital City Marketing was extremely helpful in a very important time crunch situation. They handled a last minute request with great poise and professionalism. The quality of the product was beyond expectation given the circumstances. Very satisfied with the product and outstanding service.
10 months ago y Faas
I work for an entertainment agency and frequently have last minute proposals that need to be printed and bound with the highest quality. DCM always delivers on time with the utmost care. And if there are ever any issues, they offer to rebind the job for us no problem. And a special shout out to Robert for always making sure the job gets done well.
3 months ago SH Joy
Digital City Marketing deserves all 5 stars — not only were they able to provide me with the lowest quote for producing my magazine, but they were patient with my timeline and then completed the printing by my deadline. I've never worked with a company that responds so quickly, which made it easy to communicate. Jacob and really the whole DCM team worked with me to problem solve and get the final product I wanted. When a few copies were misprinted they immediately produced replacements (and a few extras) and shipped them to me next day. Can't recommend more highly!
10 months ago Kimberly Mills
This was our first time working with Digital City Marketing. We worked with Robert and found him to be very patient with us since this was our first time having a book printed and we needed to make quite a bit of adjustments before going to print. He was very professional, accommodating and great to work with. It would have been helpful if their expertise on picking paper weight and lamination issues were shared upfront because it would have made the decision making process much easier and smoother. The end result was very pleasing. The color rendering was great and the turn around time for getting the books was excellent. We did find getting hard copy proofs from them to be very expensive compared to other printing companies but overall we are very pleased.
3 months ago Yap Kuanyi
I have been working with Digital City for a few months. They have provided exceptional service and quality since day one. Robert, who is my main contact is amazing and always get the job done even with tight turn arounds and reasonable prices. Would recommend for anyone who need marketing materials done!
10 months ago Stacey Huls
Great service! The team at Digital City Marketing is so helpful and very reliable. They do an excellent job and love working with them. Elina is very resourceful and goes above for the customer. Thank you so much!!!!
11 months ago lichen sister
Needed something very last minute for the same day, fortunately I found this place on short notice. Elina specifically was phenomenal and extremely helpful to help me get exactly what I was looking for, she presented different stock/paper options and was able to organize it be done and delivered to my office the same day! Extremely happy with the product and the service, highly recommend this place!
10 months ago Gary Preston
Digital City Marketing is very easy to work. They always respond in a timely manner and produce great content. They have many options available for different styles.
11 months ago sonia basra
Digital City Marketing has done two printing jobs with us so far and have been communicative and insightful through the whole process. Importantly, the finished products are exactly what we wanted! We look forward to future projects with them.
10 months ago Brenda Cooper
Had a time and quality-sensitive job -- which jobs aren't? -- and Digital City met the challenge! Their entire team did an excellent job and met the tight deadline as promised, I couldn't be happier. Definitely using DCM again!
11 months ago Dublandu Alemu
Amazing work! I ordered some printings for my company, we had bad printing from other companies. But, Digital City Marketing were great, we used them for our Company Holiday Prints, and as well For a recent Campaign
3 months ago Sam Norman
Great communication! The process to getting a life cut out picture of my dad was a breeze. The item was ready for pick up the date agreed upon and wrapped up ready to go at their location. Overall, great experience and a great product.
10 months ago Alan Paxman
They are great! I have been using Digital City for everything from brochures, business cards, folders etc. They do quality work with quick turnarounds. Would highly recommend.
11 months ago Jessica Thies
I was very satisfied with my printed manuals for an upcoming yoga retreat for guests! Digital City did an excellent job with the quality and timing, and even the price was a less for a better product than other printing services.
1 week ago Alex FERNANDES
Have used Digital city for countless projects over the last couple of years. They are super quick turnaround, easy to communicate with and always provide me with a quote the same day! Definitely recommend them.
11 months ago Ron Neargarder
DCM did a rush job for me in two hours! I was desperate and they really came through. Angela and her colleague helped me pick the paper stock, and it came out beautifully. Great service!
1 month ago E K
easy to work with, quick turnaround, great end product. job well done
9 months ago Corey Day
I deal with Elina, one of the rudest person I have ever met. No empathie, no understanding ... very rude and cold person. Impossible to deal with. Helena made a big mistake and did not try to correct it. She did not even apologized ... It's a shame this person works at Digital City Marketing because the printing is great. Mir and the rest of the team is really helpful and efficient. Quality is excellent and printing fast. It's a real pity that "the face" of such a great service is such a rude and impolite person.
3 months ago Stephanie Mansfield
Second time use Digital City Marketing and I am more than satisfied! Quick turnaround time and quality is their forte. Elina, the Production Manager is very friendly, knowledgeable and helpful. I highly recommend!
1 week ago Steven Kokenos
Mike did a great job, will use them again
8 months ago Danya Vanina
Mir, Jacob, and Elina... I can't thank you enough for the work you did on the Sanford Wurmfeld book. It's a masterpiece and everyone loves it. Looking forward to the next project :)
10 months ago Gary Jones
Worked very well with our direction and provided excellent customer service regarding pickup, accessibility/response time, and completed our project very quickly and effectively.
3 months ago Bob Bigelow
Friendly, personal and affordable. That came in addition to a great job done on printing my photo.
11 months ago albert webb
Prompt, helpful service and a first class product delivered within a tight timeframe. Would highly recommend this business.
1 week ago Abel Mathews
The best, always accommodating to our quick rush print needs, great quality, great friendly staff. Would definitely recommend.
9 months ago Rob Rautio
Great company to deal with, have been using them for years and they have a fast turn around, great looking product, never disappointed
1 week ago Jake Ludemann
Friendly service,Superb quality and fast turnaround is why we keep coming back to DCM year after year. They always do a great job.
11 months ago Jessica Liu
Excellent service and quality! I feel very fortunate to have found them. They know their job and they are all very professional, reliable and nice and look for what best suits their customers. Mr. Mir was fantastic at his assistance and guidance as well as Danny who was in charge of the design, and the rest of the team. In case of a client emergency they will go out of their way to get the job done on time! All collaborate and are open to ideas and needs of the client. I definitely recommend this company. They provide an amazing service!.
4 months ago Megan Kain
We are very pleased with the services provided by digital city. Our orders are always correct, they are responsive to emails, easy to work with, and very efficient on getting our orders out the door delivered promptly.
1 month ago KING DJ
Everyone at Digital City Marketing is truly amazing to work with - extremely courteous and responsive, and always willing to do their absolute best to accommodate. Our submission wasn't the tidiest, and they patiently worked with us to get everything in order. Although I know they have plenty of clients and projects going on simultaneously, they always made me feel like ours was their top priority. And their quality is superb. I will never go anywhere else!
2 days ago Karen Dina
Digital City Marketing has always done a good job for me and are quick to respond to emails and online correspondence. Elina, Mir, and the team are responsive and accommodating. I would recommend them.
3 months ago Chad White
Mir was attentive and patient in helping us get the correct files to him. We love our letterhead and will use Digital City Marketing for our printing needs!
1 week ago
Popular places from the category Commercial printer