13 Allen St Bus Station
Bus company 13 Allen St Bus Station, 13 Allen St, New York, NY 10002, United States:
12 reviews
of users and employees, detailed information about the address, opening hours, location on the map, attendance, photos, menus, phone number and a huge amount of other detailed and useful information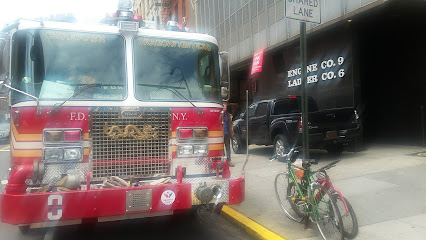 Address:
13 Allen St, New York, NY 10002, United States
GPS coordinates
Latitude:
40.7150583
Longitude:
-73.9927736
reviews Willie Scott
ABSOLUTELY HORRIBLE BUSINESS. DO NOT TAKE THIS BUS. If you're less than 30 minutes EARLY they will sell your ticket and not let you on. Even if there are seats available. Furthermore they act like YOU are the one who did something wrong by showing up 10 mins early instead of 30. When you act shocked that they won't let you on, even though you have already paid and have your ticket in hand, they will be very rude and dismissive to you. If you're lucky enough to get on, get ready to sit in what would more accurately be called a mobile portapotty than a bus that has a 50% chance of skipping your stop for no apparent reason and dropping you off at a random gas station 30 minutes down the road. When you tell the driver he skipped your stop he will: 1) ignore you. 2) pretend to not speak English. Or 3) say something like "yes yes no stop no stop." And simply keep going. I heard that after the CIA banned waterboardibg they brought in "ilikebus" to develop new, legal methods of torture.
8 months ago Susan Bolcuc
Ticket controller at 28 Allen street told me that I have to pay for my luggage I was coming from Africa. I asked him since when he he said new rule. I paid. Today the same man try to play me the same game i reminded him about his dishonesty and in inrefused to pay. When we was boarding he looks at my ticket and told me that the bus was going to Richmond not D.C.. we wss the least hoarding after being able to reach out to the driver who confirms that the bus was going to. When a bus arrived announcement shold be made. And a Crockett and greedy like him should not be serving customers.
8 months ago Michele Bragg
Cheap. Amazing deal. Crowded at times and smelly but totally worth the convenience and price.
8 months ago meagan
Crowded, no place to sit, disorganized.
11 months ago Meightythree Mark
It's an alright wait time
7 months ago Kristina Norton
I really had a great experience. Cheap ticket
2 months ago Tina Frierson
Horrible. The bus driver literally drove past my stop in Fredericksburg, VA and kept going. Then just dropped me off at a gas station 12 miles down the road. Late, smelly, and they stopped at a disgusting Chinese restaurant as our rest stop in MD. It was clear that it was to get us to buy food there, rather than stopping at a normal rest stop. POO MAN CHOO
3 months ago Billy Keener
Virginia beach bus
7 months ago anishour Rahman
Awful.
5 months ago Bobby Brown
Inexpensive and cozy
9 months ago Glenn Smith
Awful service that's why it is closed
7 months ago Daniel Nye
Its very very bad service.
7 months ago
Popular places from the category Bus company