Go Buses
Bus company Go Buses, 451 W 30th St, New York, NY 10001, United States:
220 reviews
of users and employees, detailed information about the address, opening hours, location on the map, attendance, photos, menus, phone number and a huge amount of other detailed and useful information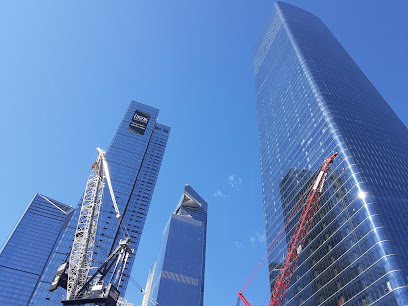 Address:
451 W 30th St, New York, NY 10001, United States
GPS coordinates
Latitude:
40.7515251
Longitude:
-73.9991775
reviews Joshua Sharp
Ver nice place, please subscribe to my channel to see my videos about the famous places!
10 months ago lakkana manditha
Bus was late. The bus is uncomfortable bc you have no leg or arm room. The driver had no desire to drive or get us there on time. I understand safety but as you can see from the pics this was the travel and still he would not pick up the pace. This maybe acceptable for some but not for me. Will not be using this service again.
9 months ago Manny Bhandal
Excellent customer service from the bus operators, however, they need more workers to help passengers navigate the station. Only one exit is open and if you're used to using that exit, it can be confusing. The person at the information booth told me to walk outside across the street down the block. I did, and that exit was also closed. I walked all the way back around, just for another customer to tell me i could purchase tickets downstairs from where i originally started.
11 months ago Megan Brown
Very pleasant bus ride.....very clean bus including bathroom. Bus driver was professional & had great ability to drive safely through an extremely bad thunderstorm.
5 months ago Joy Tsao
It's terrible! I wouldn't recommend it to anyone! I got on and already there was someone on there I felt like I couldn't or didn't want to be near. And then there was the fact that there was no air conditioning on it so I was burning up the entire ride. The buss driver wasn't good either. Just don't get on the bus! I would rather spend all my money putting gas in my car then to ride a filthy disgusting bus.
4 months ago Nicci Taylor
Bus driver was fabulous and on time and efficient. The weather and traffic were bad, but the ride was smooth. She greeted us with a cooler full of bottled water and suggested we take some. I'm not a fan of buses, but go bus has me feeling differently. The driver got out our luggage and as we parted she thanked us, said goodbye and wished us safe travels.
7 months ago Pam Mauldin
be able to travel with the best price safely and quickly, only with these trucks you can do it, we went to Boston at a super price and very comfortable is a very good recommendation to explore more cities near New York
5 months ago Linda Scoles
I was really pleased with go buses. King attendants and drivers, cheap tickets and a really nice and clean interior. The drivers seemed to love their job and were very nice to interact with. I look forward to riding with them again and over other bus lines.
7 months ago theherofactor
Absolutely Not. Go Buses and I had a very good relationship up until my birthday weekend when it was time for me to go back to school. I booked a returning trip from NYC to Vienna/ Fairfax Station. On previous trips, Go Buses left exactly on scheduled time. For some reason on this particular trip the bus driver left early from the posted departure time. This left 10 passengers including myself to figure out why the bus left early and how we were going to get home for Monday morning classes and work shifts. We called the Customer Service number that was unresponsive because it was after office hours. There was no attendant or representative out by the stop. No line of communication once so ever. When one of the left passengers finally got someone on the phone they were to told to call the Bus Driver and ask him to turn around for us. The Bus Driver lied and informed the company he left at 7AM on the dot which is false. Thankfully, we found a bus that left soon elsewhere and I was able to make it to Monday classes, but if Go Buses does not provide explanation and a refund for a trip I was not on I will no longer be patronizing .
8 months ago Sherry Wyatt
I love this bus! Clean, roomy, pleasant! Love the fact that it leaves from Alewife which is so convenient! Driver is great!
7 months ago Alejandro Gonzalez
For our family is the most convenient service of transportation between Manassas and New York City. Easy to get your tickets online. Very professional drivers. Good equipment (buses) - comfortable seats.
7 months ago Dennis Irasusta
Cheaper than driving and parking around NYC.
9 months ago jordan wilson
They need to put a sign up in every seat reminding people to respect each other's personal space. Maybe in a couple languages too. I had a woman sit next to me and push against me. She didn't speak any English so I lowered the divider between seats and she still didn't get it, instead she continued to push her arm into me. I looked her in the eye, then down at her arm, against mine, and she still didn't get it. I didn't want to cause a scene so I let it go. It was a very uncomfortable ride. Is it too much to ask not to be touched by strangers on a bus? I'm Also, we got a late start. They didn't check boarding tickets in anyway getting on the bus so when we got to the first stop there we too many people so they had to check everyone then.
8 months ago Dan Kramer
My All Time Favorite From NY To VA Alexandria Via Washington DC
10 months ago All Mazik
Go Buses Academy Bus fleet could use a refresh. Seats are very worn and hard. It's a great service btwn NoVa & Washington, DC. though for $50 or less. The bus stop had migrated over the years to this location close to MSG & Hudson Yards.
8 months ago Camille Miller
The buses are dirty and it smell like pee. They stop us in the middle of the night to exchange to another dirty bus this one the seats was broken and it felt like something crawling on your skin I done! Yes the ride is cheaper and it gets the faster but it very unsanitary.
8 months ago nina Rauda
Cheapest way to travel, bus isn't always packed but when it is, the ride is quiet. So bring headphones DON'T BE RUDE
7 months ago John Banik
Reliable service, clean buses, low fares. Staff is helpful and website works well.
11 months ago Rachel Morton
Comfortable and relaxed drive. Buses are on time, with reliable WiFi onboard. You receive a bottle of water when boarding.
5 months ago Simona
It's the best way to go from NYC to D.C, Boston, Rhode Island, Hartford or New Haven I'm New England
7 months ago SPICEANDLAVENDER SAL
The bus was there on time in NYC. Good friendly driver. We will be happy to use their services again!
8 months ago Fernando Sanchez
I have taken this bus a few times now and am honestly quite sick of the terrible service at this point. This will be my absolute last trip with them. I am not a fan of waiting on the street for 45 mins till the bus gets here. They don't have proper updated signs nor a proper place to wait. They have absolutely no consideration for their passengers and treat them like dirt. They are definitely not worth the amount they charge. Add on the fact that their electrical sockets don't work and there was trash on the aisles of the bus. I tried calling their customer service multiple times through my trips and keep getting their voicemail. They also lie about ETA times on your website. There is no way that a ride from NYC to Greenbelt takes 3 hours. The last few times it has taken closer to 5 hours. Add on the ridiculous delays they have, my eta is rather closer to 6 and a half hours. Please shut down your service if you can't provide the basic required.
7 months ago Yolanda S
Bus is currently 25 minutes late. It's 85 degrees out and getting warmer. Only consistent thing about GOBus is how every bus is late with empty assurances that it will be here 'soon.' Definitely my last time bothering with them when other companies manage themselves better. Update: was just told its going to be another 30+ minutes till the bus gets here. Update 2: Bus is now over an hour late. Customer service not answering. Told it will be '10 more minutes' Update 3: two hours late.
5 months ago Pancho Pistolas
This is a no frills, but cheap and convenient bus to NYC from Tysons Corner, VA. Not great for people who need extra leg room. Its a bus, expect it to be like... Riding on a bus for 4-5 hours. Search for promo codes before you books.
8 months ago Lemuel Salamone
Good service. Manhattan bus station should be better. Had to wait for the bus in rain.
8 months ago Moist Potato
Best NYC - DC bus yet!
8 months ago Yuqi Huang
Driver was rude. No announcement of stops and just threw my bag out on street. Not using them again and wifi was slow to point where I just turned off wifi and stuck with my carrier.
7 months ago jyoti tavatiya
This is a good nonstop bus service from Manhattan to DMV area. Buses are clean and often on time. They provide a free water bottle, free wifi and on board bathroom (either avoid it or be the first one to use it ????). You get plenty of baggage space for free.
7 months ago anders nikula
Consistently late - these guys need to hire drivers that can stick to schedule.
7 months ago Coach Jones
this bus company is a hot mess. They're running 35 minutes late and didn't notify their customers. Please learn to be courteous and notify your customers if you're running late. Also thank you to the employee that was rude to me when I asked when the bus was coming. Remember that without customers, you would be out of business.
11 months ago Chris Bernazzani
It was alright. My bus to Manhattan was 40 minutes late in the morning. A whole load of people were left standing outside in the wind and rain without any idea what was going on or how much longer it would be. Once we were finally on the bus it was fine. Several outlets didn't work. Weren't offered water on the trip there because the late driver was flustered about oversleeping and missing calls from higher ups. The bus back a few days later was better. Bus was on time and outlets worked. You get what you pay for, but it's still cheaper than gas, tolls and parking in NYC. I'll probably go with another bus business next time though.
8 months ago Michael Tarantino
Bus driver was patient enough to excuse my five minute delaying the whole bus. Comfortable bus seats in the go bus but medium sized leg room, i can imagine the challenge for a very tall person. Courteous and lit driver. Good bus choice for me from providence to new york city. Fair bus charges too. Highly recommended
8 months ago William Miller
This bus was the worst. Took it from Vienna to NYC. It was 30 minutes late at Vienna, with no explanation to riders who'd been waiting in the hot sun and heat. Then departing from NYC, the driver told passengers he was going to listen to salsa music, and if we had a problem with that, we could catch another bus. I'm sorry. Did I pay the bus company to be told to catch another bus if I prefer not to listen to salsa music? The lack of professionalism is ridiculous. I'm guessing very few of us - if any - wanted to hear salsa music for 4 flipping hours.
7 months ago Maireade Murphy
I was traveling to Virginia with husband 2 toddlers employees was very helpful and really nice
7 months ago Ivan Zelenin
I love taking go bus. With family out in the Fairfax VA area this bus has the most convenient stops for them to pick me up from. Plus the few times I've taken the bus it's been really clean and have always got to my destination pretty quickly usually around 4.5 hours or so.
5 months ago Ryan Sarsfield
Never use them but they are across the street from the post office. I see the buses comes on time and I see lots of people, but their is food places and restaurants and supermarkets around the area. Good luck
7 months ago Franco Bohorquez
Competitive prices, so if they stop where you need to go then what more do you want in a budget bus service? They're not always on time, and they can't control the traffic, but hey is Amtrak any more reliable?
7 months ago Lance Brown
A comfortable and convenient way to travel from Northern Virginia to New York. I've had a few good round trip experiences with them. We board at the south side of the Vienna Metro and arrive in the Chelsea neighborhood in Manhattan 4.5 hours later. They provide a bottle of water and Wi-Fi (when it works). Most of our drivers have been friendly and they got us there safely.
8 months ago Elaine Leighton
They get you from point a to point b... But it takes longer than driving yourself because there are stops and bring a sweater in the summer... It's a bit cold on there ????
11 months ago Carlos Ariza
Honestly the ride was smooth and pretty great for the price the driver was nice as well and i would give them a 4 star, However the customer service was horrible from the 45 min wait on hold to ask a question to sending emails and trying to get a hold of someone just minutes after my bus dropped me off at Washington DC no one has answered me or attempted to call me back. They have no cancellation and if your late you have to just buy a new ticket and hope they have a ticket for the same day. They aren't sympathetic AT ALL... we had a death in the family and the lady on the phone that sounded like she was in the restroom or pre-occupied and bothered by my call was such a disappointment. The main reason I have repeatedly attempted to contact the Go Bus was for my child's IPad. My child left it on the bus and we were rushed off and so wasn't able to do a double check. We called moment after the ride and emailed and NO ONE has contacted us on this matter. For this I will right an official compliant to the BBB and continue to make reviews until someone contacts me and hopefully with my child's iPad. This is extremely unprofessional. My child has a disability and the programs in the ipad assist with his anxiety and Autism it's important. The bus was dark and it was not intentional that it was left. However at least an attempt to recover from the company would of been respectable.
7 months ago Pam Piland
Nice service even for the price. Give it a chance and I'm sure you'll feel the same. Has free wifi and a bathroom on the coach. They also provide a free water bottle.
8 months ago Turtle Holmes
Typically cleaner than greyhounds and complimentary water is nice. Not too many stops. Unavoidable late buses due to traffic and back up bus was gross but they tried no outlets after waiting several hours so if you had to coordinate you were screwed. If they maintain bus cleanliness including and especially bathroom, floors, windows, seats and all areas you think we can't see (until you drop something and use your phone light to find it and get hella grossed out) don't get complacent and you will have great return customers.
9 months ago michael simpson
Going to NY, the driver was very thoughtful of the passenger, he provided cold water that was in a cooler filled with ice and he attached a trash bag on both aisle chairs for convenience. We also arrived earlier than expected. Coming home, the driver didn't provide the same level of thought, but still reached our destination safely and ahead of schedule.
10 months ago TeAnn King
While booking seats, apps said thay the buses have wifi, charging ports etc. But noo they had nothing.
7 months ago Stroots Life
They are usually one of the cheapest buses around. However, there's isn't any shelter to wait for the bus, so any delays during winter will leave you waiting in the cold.
8 months ago Ragna Frodadottir
You get what you pay for, I guess. No nonsense ride to NYC. I really don't like buses that don't stop halfway between Boston and NYC. So I will take a different line next time. The trip to NYC was fine. BUT on the way back to Boston we were on a bus that was dirty...soda cans rolling around under seats from the start of the ride, there was no movie like the trip down, the driver didn't introduce himself like the trip up, and the bathroom was filthy with no hand sanitizer. So I guess it just depends..either you get a pleasant trip like we had from Boston to NYC with no stops...or an unpleasant uncomfortable trip like we had going back to Boston...with no stops.
9 months ago Nate Carlock
I had never taken a bus anywhere really. I'd usually fly, or take the train as a last resort. "Bus" would always have been one step below "last resort". But with BOS-NYC flights at $800, Amtrak at $300, and Go Buses at $60 RT, it was tough to make any other decision so I gave it a try. To my surprise, the bus was beautiful, VERY clean and entirely pleasant. The driver even offered me a bottled water when I stepped on. Do yourself a favor, if you're going somewhere 4-5 hours away, skip the airport and the train station. This was actually way more convenient than both, took less time than either, and didn't come close to the dreadful experiences I've had in airports and on trains. For the 90% savings, not having to submit to a cavity search, and getting picked up within walking distance of my house, you can't beat Go Buses. And I never ever thought I would say that!
9 months ago Kortez Keyes
The last time I took the Go Bus from New York to Cambridge, the bus arrived an hour late to pick up passengers. There was no word of apology from any bus staff member. Passengers waited on the hot August side walk for an hour after showing up on time and expecting a proper departure time. I made the mistake again of taking another Go Bus today. It took 6 hours to get from New York to Cambridge. I've been on the bus since 11AM and the bus is just arriving to Boston at 5PM. When I've opted to take Peter Pan bus or even the Chinatown bus, they always take 3.5-4 hours. It seems to me that the company doesn't value their customers' time.
7 months ago Sam Murphy
They used to be really good and I used all the time from NYC to VA but lately my trips have been awful and I think my most recent one was my last one. People on the bus have no regard for the rules. The bus driver usually announces the rules but even with such announcement people disregard the rules and have phone conversations really loud and on speaker. They listen to music without headphones. More and more of the charging ports don't work. I have earned priority boarding becuase I'm such a frequent traveler but it is never honored. I'm using one of their competitors next time I travel. Also, I reached out to headquarters about 6 months ago regarding service animals and still haven't heard back. I'd change my rating to one star but their drivers as drivers are great.
7 months ago Team Chevy
Had a good experience. Affordable, arrived in time, no delay, clean. Water bottles are provided.
7 months ago
Popular places from the category Bus company