Felton Hardware Inc.
Plumbing supply store Felton Hardware Inc., 121 W Main St, Felton, DE 19943, United States:
128 reviews
of users and employees, detailed information about the address, opening hours, location on the map, attendance, photos, menus, phone number and a huge amount of other detailed and useful information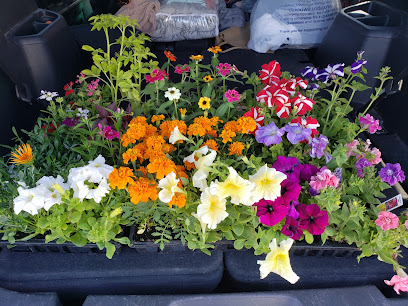 Address:
121 W Main St, Felton, DE 19943, United States
GPS coordinates
Latitude:
39.0089247
Longitude:
-75.5775323
Location on the map
Reviews Aisha Askarova
I love this place. Family owned and operated. They have literally everything you need (except lumber which is understandable). Lots of really helpful employees for a small place.
1 week ago Nagavenubabu Pavuluri
I absolutely love going to Felton Hardware for all of my at home needs. They are the most helpful and knowledgeable employees. I've never had a question they weren't able to answer or a need the weren't able to help me with. I recommend everyone if you are in need of something from a hardware store go to Felton Hardware. The employees will make you feel like family.
4 months ago Raphael Gassies
Absolutely best hardware store ever ! Kind, courteous staff. Family oriented. Helpful and have everything !
11 months ago Denise Graham
The staff is friendly and helpful. The store has almost anything you could need, including some obscure kitchen tools. I highly recommend this store.
11 months ago Codie Green
There's not much they don't have. Just about every time I go in there they got the simplest things that you don't think you're going to find. And they are a very friendly group.
11 months ago Cynthia Hoffman
One of the best little hardware store,on the Eastern shore,
9 months ago Trina Fisher
Always a pleasure to do business there.
9 months ago Denis Kharin
Best hardware store around. Always helpful, and will find what you need or where you can find it.
1 month ago Dawson Byers
Great little hardware store. Staff always very knowledgeable and helpful. I get my grill propane tank filled here also.
2 months ago Lucile Rich
Friendly and knowledgeable people. Local country hardware business a reminder of days gone bye. Every time I go there they always have what I need. Great Prices. I urge people to support this business which has been supporting the local economy for decades upon decades.
1 month ago Abdulaziz Galadari
If it can be done, they can do it. if they can't get it, it can't be had. They are also a great source of advice that you can't get anywhere else. MY FAVORITE store. It's too bad they don't have groceries LOL
4 months ago Zhao Fred
Always friendly and very helpful
9 months ago Joel Silberstein
Felton Hardware is Totally Awesome. Customers service is Outstanding. Always going extra mile. I have had water pump problems Thanks to Alex and Rod figured it out. Saved me . Thank you so very much. LindaAnn S. COVERDALE
4 months ago Nancy Smith
If they ain't got it you don't need it.
10 months ago Dale Jackman
Terrific customer service. The staff are always cheerful and extremely knowledgable. Pleasure to do business with.
9 months ago Bill Freeman
Felton Hardware has the best service from the nicest, most knowledgeable people. If you have a project of any size to do, whether you're a complete novice at home repair, a seasoned weekend warrior (me!) or a pro, Felton Hardware can help you.
9 months ago David Benallie
Always treated well here. Highly recommend.
3 months ago Ian Covington
I love shopping at Felton Hardware! They are the best. Rod and his staff are efficient and fast!Thank you Felton Hardware ????
9 months ago Joseph Green
Great ????!
9 months ago Carol Motske
Friendly knowledgeable staff. Support local small town businesses! They go out of their way to help. Highly recommend Felton Hardware.
10 months ago Josh Longe
We love shopping at Felton Hardware, they are friendly and helpful. I wish you the best. Bill Aschenberg
9 months ago BEAUTY GOSWAMI
Nice place we get our mower blades sharpen there and we gotten alot of things there to
10 months ago Ora Mitchell
Great place to find all your hardware needs .very friendly service
6 days ago Helen Salus
They helped get the supplies I needed for a fan and outside light switches. Also explained the supplies when I asked questions about what I wanted to accomplish.
4 months ago Adam Lofton
Felton Hardware store is absolutely the best place for...well for EVERYTHING! The owner is super helpful and his employees are too. Everyone should shop here instead of big box stores to help your local shops stay alive and well. We this this place is the best.
1 week ago durwin dee
They always have what I need or able to help me build it. Today I needed a modified head to apply air to my irrigation to blow it out. They are awesome!
9 months ago Anthony Mougel
Almost always have what I need. Even hard to find items.
10 months ago Dionisios Melitas
Best mom and pop store in DE. Don't let the size fool you, they have everything. Their hardware selection is better than anyone around. Prices are very competitive. Staff are great people who know where everything is. They also do great work with engines, pumps, scree/glass work, chain and blade sharpening. Should be everyone's go to place.
9 months ago Tyrone Beard
Great personal service
2 months ago Patrick Aregano
The employees are always so pleasant and we are third generation customers. They always have anything we need.
10 months ago Robert Bischoff
They have everything you need
1 month ago What Tahw
EVERYONE that works there is friendly, helpful, professional and kind. We go there ALL THE TIME for our hardware needs. I hope they NEVER go out of business.
10 months ago Sufian Sheyab
Good old fashioned hardware store! Prices are great and they've had everything I've needed.
1 week ago Drew Caplan
Best small town hardware store I've ever seen. Happy customer for more than 15 years. Great people.
11 months ago Britt Ann
The best place to shop ever.
1 month ago Katelynn Blackwell
If you can't find it go to this Felton hardware and you'll find whatever you need excellent place to shop an excellent service
9 months ago Joseph Bergan
If you can't find it after looking everywhere you will find it Here! Very good recommend you look here first. Everyone has knowledge of all there product's. Very happy with service.
9 months ago Dan Fisher
Just walk in and your problems will be solved! Great inventory. Knowledgeable employees who are glad to see you. Advice you can trust. Why walk around in a haze, lost in the maze, go to Felton Hardware for happy days!
1 week ago April Eaton
Excellent service. They have anything you can think of. Blows Ace hardware away.
1 week ago Charles Lowel
Felton Hardware is a great place to shop. The staff is friendly and knowledgeable. A family friendly business.
10 months ago Erick Nunez
Always friendly service and mostly always have what you need to get the job done
11 months ago Joe Trott
If you need any kind of odd hardware and can't find it else where they will have it and if not they will order it for you. Great place!
11 months ago hijodelantorcha nunya
This the BEST hardware store in all of Delaware. I have never been told they don't have what I needed. There selection of small engine parts unbelievable, they stock everything Stens catalog.
5 months ago Mark Jagneaux
Rod and all his staff will always go above and beyond to serve you and can pretty much handle anything you may need. One of the few " real " hardware stores left and once you check em out you won't go anywhere else.
1 week ago Christy Thibodeau
You can get anything order what you whit and and have in a day two.
9 months ago Yarek
Everything you need, prices are better than Lowe's, very knowledgeable about their stock and what to do with it. Try them and you will be amazed.
9 months ago Israel Heller
Great locally owned business. They've had everything I've ever gone there for
1 week ago Charicka Calvo
Felton hardware seems to always have what I need. Everyone is very helpful.
10 months ago Alison Pahlkotter
Always have what I need. Great people.
10 months ago Samu Jnks
Great place to get just about anything you might need, very knowledgeable!! Great Family owed business, 100% better then the big box stores!!
2 days ago
Popular places from the category Plumbing supply store