1314 STUDIO - NJ Wedding Photographer
Wedding photographer 1314 STUDIO - NJ Wedding Photographer, 15 Warren St, Jersey City, NJ 07302, United States:
131 review
of users and employees, detailed information about the address, opening hours, location on the map, attendance, photos, menus, phone number and a huge amount of other detailed and useful information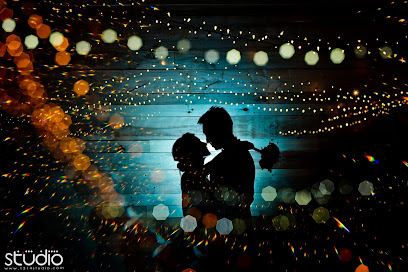 Address:
15 Warren St, Jersey City, NJ 07302, United States
GPS coordinates
Latitude:
40.7115194
Longitude:
-74.0406502
reviews Jordan Mcdaniel
1314 Studio helped us to capture all the special moments of our beautiful wedding day! Khoa worked patiently with us and made us feel beautiful. We took both timeless and modern renditions of the photos. Excited to see the final results. I would definitely recommend 1314 Studio.
1 month ago Tina Broderick
Absolutely amazing photographer for our wedding!! Patient, fun, genuinely excited taking great shots. I very sincerely recommend you reach out for your event. Check out his portfolio, some amazing shots!
1 month ago KENNETH STEVENS
Khoa and his team are simply the vest photographers in the world. He is patient, funny, understanding, has a good eye for detail and unique shots. has done 3 of my photoshoots and weddings. Amazing for south Asian weddings and everything in between. I will forever use him and his team for everything and that says a lot. Book him and you won't regret it. The best in the game.
7 months ago Sharon Tipton
Khoa was absolutely amazing! We did a family shoot documenting us dedicating our baby girl. Our choice location was 3 hours away and he was willing to drive all the way there before sunrise to capture the moment we wanted! Our baby was super tired and he was so patient with her and did everything he could to make her smile and laugh! We got out edits back in a week and loved every single one of them!!! Definitely book them for your event or family!
10 months ago Keboo Thomas
The photographers at 1314 studio were a pleasure to work with! They shot both our engagement and wedding. The weather and lighting made their job extremely challenging, but their flexibility and professionalism allowed for us to have our special day captured beautiful despite all of the issues we encountered! Khoa and his team were communicative and thoughtful throughout the entire process. We just receive our wedding album and could not be happier with the results!
1 month ago Nelly Ortiz
If you want modern, fresh & youthful but also timeless 1314 Studio can pull it off. We did both engagement & wedding photos with Khoa and got so many questions on how we found our photographer! It was pure luck. Thank you for your easy going attitude and passion for your craft, it is visible right there in your photos and we appreciate it!
5 months ago Tom Taylor
1314 studio is a must-try if you want a photo session. Khoa is such a professional and patient photographer and he also has a lot of humor sense to make you feel comfortable during the session. Will work with him more in the future!
9 months ago Keerti Bajaj
Initially hired 1314 Studio for our wedding for photography/videography but am so glad we hired them for our engagement shoot! Khoa did an amazing job talking us through the poses and had amazing shots. Easy to work with and can make any background look extraordinary. Would definitely recommend to my friends for their engagement/weddings. Left us speechless with the photos, can't wait for him and the team to shoot/film for our big day!
1 day ago Tammy Krebsbach
Khoa the owner/photographer at 1314 Studio did a great job with my wedding photos. From the shots at Liberty Park to the outdoor wedding. He was professional, responsive to emails/text and very affordable.
9 months ago Derek Loose
1314 studio was absolutely amazing from the first time we met with them and throughout the wedding planning process! They were well organized and captured even the smallest details of our special day! We loved working with them! Our wedding pictures and video turned out better than we could have imagined!
2 months ago Amanda Cousins
Khoa did a great job with our photos. He was communicative and easy to work with. Because it rained all day on our wedding day, we could not get any nice photos outside. Khoa offered to come back to DC all the way from Philly to take outdoor photos of us after the wedding. Those turned out great as well! You can't go wrong for the quality and price. I am very happy with the photos. Thank you!
3 months ago Brandon Rockwell
Working with Khoa was such incredible experience not just for me but for my entire family! Khoa covered the wedding of our baby sister which means there were 6 other sisters that had different expectations of how event should be covered but Khoa made it so easy and comfortable and was so friendly. We recently got the pictures and we can't be thrilled enough! The events were captured perfectly without missing any moment. ☺️
3 months ago ABOOD RAJAB
Khoa was so fun to work with! He made our engagement photo shoot so easy going and enjoyable. It wasn't awkward and he held our hand throughout the process and told us what to do. My fiancé and I highly recommend his services! The shots that he showed us on his camera came out so beautiful and we can't wait to see the rest.
3 months ago hamed esmaeili
This would literally be the first time im taking the time out to write a review but 1314 studios definitely deserves one! Khoa and his whole team did such a wonderful job at our wedding. From the beginning through till the end they offered endless support and guidance. On the days itself we felt in safe hands and it was like having a group of friends there with you just guiding you through the shoot. Their experience and professionalism shines through, allowing you to relax and have the best day of your lives ! We had a pakistani wedding so there were two days in total that we hired them for. So far we have gotten the photos for both of those days + a highlight video that is roughly 4-5 minutes long and honestly, we couldn't be more happier with the results! We are still waiting on the wedding video but I'm sure we will not be disappointed! If you're thinking about booking them for your wedding , DO IT!!! You won't be disappointed ! They are seriously talented and genuinely love what they do ! They have captured memories we will cherish forever. Thankyouu Khoa and the whole 1314 studio team. ????????♥️
5 months ago Alexandros Fats
Choosing the right person or team, whom you can trust to capture every moment of your wedding day can be either stressful or easy as 123. Khoa and his team were great to work with, they made every moment fun and memorable. Khoa and his team worked with me through my engagement session and busy long double wedding ceremony on September 29, 2019. Khoa and his team captured amazing shots of both my Vietnamese Tea Ceremony as well as my traditional wedding. There were some priceless unexpected moments captured the different emotions on our family and guests facial expression. 1314Studio provides quality work and great professionalism in the photography and videography. Book your appt for a quote with 1314Studio!!
5 months ago Chris Barter
ABSOLUTELY INCREDIBLE! My wife, Yari, and I could not be more pleased with Khoa and 1314 Studio's work! Khoa was incredibly professional, very organized, and a dream to work with! Our family and friends enjoyed all interactions they had with Khoa and his team (which was very important to us). They truly captured every beautiful moment of our day, even the moments we did not realize at the time were worth capturing. We were brought to tears when we watch our wedding film! We cannot thank them enough for capturing our day exactly how we imagined and giving us such beautiful pictures and an emotional film to look back on. We highly recommend Khoa and 1314 Studios, they are amazing!
3 months ago benjamin meholjic
Khoa and his team were simply AMAZING! I remember looking for photographers, and it was so difficult to find someone with great photos at an affordable price point. When I presented Khoa's work to our families, they were skeptical at first because they wanted us to make sure we hire someone familiar with Indian wedding ceremonies (aka someone that was Indian!). I'm glad we didn't listen to them. Khoa's team really is more than just a team of photographers. From the beginning through to the end they bent over backwards to make our day special. I can't count how many friends of ours keep talking about our pictures, and have even hired Khoa for their own events! Even during the event, Khoa's ability to interact with us and our families made everyone feel super comfortable and special. HIGHLY RECOMMEND!
3 months ago JoeyG
1314 Studio has been with us since 2009. From our engagement shoot in 2009, to the wedding in 2010, following by maternity and new born shoot in 2012, first birthday pictures in 2013, followed by yet another first birthday/ family pics for our second daughter in 2015, and a family session in 2017, they have been on a journey with our family since it started. They are amazing at what they do, and I am sure you can tell that by the number of times we have chosen them to capture our memories. Their attention to detail, and ease to make everyone comfortable and smile is all that is needed. They capture the true smiles, and not made up poses. They capture the emotions, and the pictures reflect the love clearly. Thank you for capturing all of the BIG moments for our family, and I look forward to our next session
6 months ago Krystale Conner
We absolutely loved Emily's work. We found her through google and are delighted that we did. She seems to have great idea of the liberty park and did mix the background well to make our shots look different. The appointment coordination and date/ time worked out great . She was very professional and punctual. Best part was she tried to connect to us before the shots and also helped us loosen up. The final photo delivery was ahead of time which was great. Would highly recommend them.
7 months ago Jack Nelson
Great service and quality!! Very responsive and communicates everything. Highly recommend and the staff is friendly, easy to get along with. After showing our wedding video to friends and family, they now perceive us as movie stars!
5 months ago Irfan Ahmed
We hired 1314 Studio to shoot our engagement photos. Khoa did the most amazing job. He was great to work with and made the experience so much fun. The pictures were absolutely gorgeous - everyone I have shown asked me who the photographer was! You won't be sorry using this photographer for whatever your needs are!
4 months ago Hilla
Great experience. The process was very straightforward and easy. Khoa did an amazing job with our maternity shoot!
7 months ago dianne biskerski
I wish I could give more than five stars...this team of photographers and videographers are the best! We were so impressed by their level of professionalism but also how personable they were with our guests. We couldn't be happier with our choice to have 1314 studios at our event!
3 months ago jaanu sharma
Khoa and Emily were absolutely FANTASTIC! The pictures from our wedding look like something from a magazine. They captured our entire day so beautifully and photographed every special moment. The day felt like a dream and I'm so happy to have such amazing pictures to bring me back and remind me of how special it was. I highly recommend 1314 Photography. They were fun, professional, and accommodating. They are creative and an absolute pleasure. Everyone was raving about how amazing they were at our wedding. We love them!
9 months ago Rahul Gami
Emily was great! She had no problem braving the cold for our outdoor December engagement photo-shoot. She worked off the ideas I had and directed us to get the best shots. I would highly recommend her to anyone looking for creative photos! We absolutely love our photos and were so excited to receive them in such a quick turnaround!
3 months ago David DeGregorio
The prime rib and pasta is more like stew or stroganoff. Not good. We expected a prime rib!Gave us a $10 coupon and apologized but dinner was a big disappointment.
2 months ago William Freeman
My Fiancé and I recently had our Engagement Photos taken by Emily at Studio 1314. We had the most amazing experience with her and loved all of our photos! From the moment I contacted Emily, she was extremely accommodating and professional. We exchanged emails and set a date for our session. Emily was so detailed in setting up our appointment she even gave suggestions on how to dress that would look best. She also gave us specific instructions on where to meet and a time frame for our appointment. When we met with her she was so kind and began our session with ease. She knew all the great spots to take pictures in Central Park and in Brooklyn and was extremely creative. She was so precise she even took into account the timing of the day so that the lighting would be perfect for our photos. I can't rave enough about her and her knowledge and expertise of how to capture moments that we will hold onto forever. As soon as we received our edited pictures, we were in awe of how beautiful they came out. We are so thankful to Emily and her team at Studio 1314 for making our experience wonderful, and we will definitely recommend them to all our family and friends!
3 months ago Nathan Datsko
My husband Matt and I would like to give a big THANK YOU to Khoa, who did amazing work at our wedding at the beginning of the month. He made our pre-ceremony couples shoot a ton of fun and I loved the creativity with which he utilized every bit of my sister's place to stage captivating scenes. I was happy we didn't have to go for a long walk outside the property to find interesting settings for the photos. Matt was surprised at how much fun he had during the shoot, and Khoa had such a calming, positive, and professional presence we both very much appreciated. To top it off, he was highly entertaining! Thank you Khoa for putting every effort into making our wedding day special, and thanks so much to May as well for her helpful assistance. We are super excited to see our photos!
5 months ago Hannes Smit
We absolutely loved the pictures Emily took and are very happy with our choice of photographer! We had a very small wedding at home with the registrar and some close family and friends. Emily did a great job of making the wedding look super chic and cosy. She made great use of the space and gave us a lot of tips/poses to get us comfortable for the couple pictures. The light was not easy to work with since there were a lot of shadows in the space and the job she did in the final pictures was definitely commendable Everyone has complimented the pictures and we find it difficult to choose the best to frame since they are all so good! She also captured some good candid moments. Emily is also very responsive in her communications and was very punctual with her time on the day of the wedding. I had to mention it- since we were late by 30 minutes while she waited patiently for us. We highly recommend her services.
1 month ago Lindsey Joseph
We first saw Emily and her assistant in action at a friend's wedding and were so impressed that we booked her for our wedding! We weren't disappointed. Emily understands the unique personality of each couple and tailors her style to fit accordingly. She provided great, encouraging direction to us on our wedding day and had a number of helpful suggestions. She was punctual and friendly, but not obtrusive. A number of our wedding guests commented on how "on point" she and her assistant were during the reception. It can be nerve-wracking to book someone without seeing them in action but we highly recommend that you trust Emily and her photojournalistic style to capture all the fun, beautiful, and touching moments of your wedding day!
3 months ago Jeff Bondra
1314 studio is the best! From beginning to end what an amazing experience! I wasn't sure if I wanted to do pictures, but I'm so so glad I did! I booked it last minute and they were so accommodating. Khoa and his co worker Emily were fantastic. They made us feel so comfortable through the 2 hour photo shoot. The passion they have for this really comes through! They were so excited after every picture we took. It was awesome! I just got my pictures back and WOW! I just love them!! They are so amazing. They captured us, the background, and the lighting so perfectly. Everyone I have shown the pictures to was blown away! Thank you again!! We couldn't be happier!!
1 month ago CHRISTINA RANDOLPH
Emily was seamless to work with from start to finish. She kept in constant communication with us leading up to the session and produced an engagement photo shoot that was flawless. We could not be happier with the photos, in fact it was extremely difficult to pick out our favorite shots for our save-the-date cards. If you live in New Jersey, New York or Philadelphia looking for a quality and fun photographer -- look no further than 1314 Studio.
10 months ago Mark Mark
1314 Studio is so great to work with. The photographer, Khoa, is truly talented, and the work that we received back from our engagement photos in NYC were absolutely stunning! Thank you!
4 months ago Boston City
I had an amazing experience with 1314 Studio. My husband is always the person behind the camera taking pictures of our family, but Khoa and his team made him so comfortable, we ended up doing funny poses too. He is very prompt about responding back to your questions, emails and delivering pictures on time. I'm very happy with my experience and highly recommend 1314!! :)
5 months ago Alissa Janssens
My family and I had a great experience getting our family session done. Khoa was very personable and approachable. We had to reschedule our portraits one time due to personal reasons and he was very flexible with rescheduling. The family photos came back better than I can ever imagine. We got back our proofs in approximately 1.5 weeks, because he knew I was preparing for my daughter's first birthday party and I wanted to display the pictures on her dessert table. He capture many facial expressions on my daughters face that she does regularly. Can you imagine having to direct a 1 year old to take a picture? I will definitely cherish the pictures he had taken for us.
1 month ago M Johnson
Khoa and Emily did an amazing job! My husband and I used them for our Vietnamese Engagement and Vietnamese American Military Wedding Photos. Photos were very natural and vibrant! They were very accommodating, honest, and realistic in pricing. Well worth the amount and quality given. You could tell that they love what they do and it wasn't just a job. Highly recommended!
4 months ago Kimberly Bunting
I full credit Khoa for our most beautiful Christmas cards yet! His pictures were fantastic and he was also very accommodating in shooting our family; which includes two rambunctious boys. I highly recommend his services and felt the photos were extremely well done. I was really blown away by the caliber of his work.
1 month ago George Gene
Khoa did a wonderful job on our engagement shoot. He was patient with me as I constantly had to reapply my makeup. He had great ideas for poses and shoot locations. He was also open to suggestions. He really went the extra mile for us and our photos came out really nice! Thanks 1314 Studio!
7 months ago Cathy Parker
My fiance and I could not be happier with the way our engagement pictures turned out!! Emily was really great to work with and very professional. I loved her attention to detail, especially when my hair was getting unruly. The pictures look timeless, not trendy. I know that 50 years from now we will be proud to show our grandchildren these. We got an excellent range of photos from serious and posed to random and fun. She was very patient and went the extra mile to capture this moment in our lives well. We were taking pictures in Central Park during the breast cancer walk, and how she managed to not have crowds of people in the background all wearing pink is a miracle. Highly recommended!
1 month ago Marcelo Bolado
My husband and I are blown away with Emily & Khoa's photography skills. Our pictures are breathtaking! They were extremely sweet & kind to work with! From our engagement shoot to our wedding day, it was easy to get in touch with Emily and she had answers to all of our questions! We highly recommend hiring 1314 Studio for your big day, you won't regret it!!
4 months ago Elmer Gluzall
My fiance and I live in Ontario and we contacted Emily about a month before our trip to New York City this past October. We just got engaged in September and wanted to have our engagement photos done in Central Park. We loved her online portfolios and had read very positive reviews from other people - I'm glad to say we are adding another very positive review now! Emily was very professional and easy to get along with. She incorporated the props and outfits we'd brought (mostly hockey jerseys, of course) and was excellent at directing us with poses without taking away from how we are naturally as a couple. She also came up with some creative poses for us to do that took into account my fiance's mobility issues (Central Park is extremely hilly!) and we are so thrilled with the results. The quality of the pictures is amazing and Emily beautifully captured the candid moments as well as the professional poses. I don't know how we're going to choose just one shot to frame up for our families this Christmas! If we could hire her again to come up north to do our wedding we absolutely would.
3 months ago Laura Osorio
We chose 1314 studios after first being blown away by the work on the website. What really closed the deal was meeting Emily in person. We knew right away that she was going to produce the results we were looking for: modern, artistic and stunning photos that would capture the once in a lifetime fairytale we were living. Her prices are extremely competitive and I can't imagine getting more value than we received. No joke, almost every person who sees our wedding book says it is the nicest or one of the most amazing they have ever seen. We agree! We can't thank Emily enough for her professionalism and patience throughout the whole process. She worked with us on every detail and went above an beyond to make sure we were comfortable and 100% satisfied. We feel so lucky to have selected 1314 studios and urge anyone in the market for a pro photographer to take a long look her way. Trust us, you will be thankful you did!
9 months ago Tracy Johnson
Khoa was absolutely fantastic, so happy we went with him. He went above and beyond our expectations with his time and effort. He had so many creative ideas and really hustled to get a ton of different pictures in throughout the wedding. Would recommend him in a heartbeat!
5 months ago Elizabeth Pourvasei
This review is long overdue. We worked with Khoa at 1314, and the experience couldn't have been better. He was responsive, informative, accommodating and fun to work with. Definitely consider teaming up with this studio!
4 months ago maura denis
Finding a photographer was one of the most important things for me in my wedding planning process. We were deciding between a family friend and 1314studios. Both very talented, but needless to say, Emily won as her images portray the story of the day and captures the emotions so beautifully. We can not express how happy we are with our decision. Her style of photography was exactly what I was looking for: photojournalistic, emotion-driven and candid. Her post production work is also amazing. We chose her pop style which makes the images so vibrant and inviting. Emily was also an absolute pleasure to work with. She made us feel comfortable from the start and was extremely polite and professional. We had so much fun at the engagement shoot and the images were beautiful. I was surprised to see all the magical moments she captured at the venue since she was so unobtrusive. The photos are loved by all that see them. I can't thank Emily enough for creating images that we will enjoy and cherish for a lifetime! - Angela & Artie
5 months ago Devin Fowler
It was our first visit to New York City as well as getting our engagement photos taken, we found Emily's work a few weeks before our trip and were very fortunate to have her take them for us. She was extremely accommodating when our originally booked day for our shoot got rained out, she rescheduled us to do them the next morning since we lived 10 hours away. Our photos turned out amazing! We were able to get a ton of variety in our 3 hour shoot; Central Park and the Brooklyn Bridge, and when we received our photos from Emily, she was extremely generous in the quantity and quality. We highly recommend Emily if you are from New York or just visiting, she will give you a treasure and an experience you won't forget. Stephen and Emilia
5 months ago jayashree chakraborty
I found 1314 online as I was travelling to New York for Christmas, and wanted some nice photos of my fiance and I celebrating our time together. I loved Emily's style and couldn't be happier with our finished photos. Emily was extremely accommodating fitting us in during the busy Christmas period, even shooting on a Sunday around the changing weather. She and her assistant Khoa were patient and have a great eye for detail and we've now ended with a series of excellent photos to mark our engagement in New York. We thought we'd feel uncomfortable - a little corny - shooting these photos, but Emily made us feel very relaxed and helped us to make the most of our time with her. We had a great time shooting the photos and hanging out in the city! Highly recommended.
8 months ago Ariana Davis
We had such a wonderful experience working with Khoa and his crew! They were attentive, efficient and friendly. They captures SO much of our big day and we couldn't be happier with the results. Thank you 1314 Studio!! Dawn and Vince
8 months ago Ronald Gordon
Khoa is.the kind off photographer who will do anything to get the best picture rather it be lay on the ground, climb on a chair, or unsafely go into the street. His price is reasonable but his photos will blow you away! Best part you have the rights to all the photos he takes for you. I'd use him again and highly recommend him!
9 months ago Nick M
Having worked with photographers in the wedding industry for over 10 years, choosing my wedding photographer was one of the most stressful vendor selections I had to make. We had a very specific vision in mind and I scoured the internet until I found these amazingly modern, well lit, crystal clear photos that looked like they were from a fashion shoot. After looking at just about every blog post on their website and seeing the consistency, we decided that 1314 Studio was going to be the photographers to capture our day. Meeting with Emily who is an absolute joy, and having our amazing engagement photos taken, we were thrilled with our selection. Emily is professional, extremely talented, creative and accommodating. She captured EVERY single shot we requested. I highly recommend 1314 Studio!
11 months ago
Popular places from the category Wedding photographer