Atlantic Broadband
Internet service provider Atlantic Broadband, 43920 Airport View Dr, Hollywood, MD 20636, United States:
220 reviews
of users and employees, detailed information about the address, opening hours, location on the map, attendance, photos, menus, phone number and a huge amount of other detailed and useful information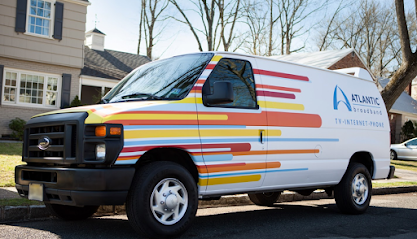 Address:
43920 Airport View Dr, Hollywood, MD 20636, United States
GPS coordinates
Latitude:
38.3192474
Longitude:
-76.5567688
reviews TEKEISHA TAYLOR
On Saturday my service went out. They offered me an appointment today, Wednesday. Waited, waited, waited. No show. Have been wating on the phone for almost an hour to talk to someone. My husband has been waiting on his phone for over 30 minutes to try and live chat. If you have a choice, I would not recommend this company. Go with an alternative to get better service. We do not have a choice. We have had terrible internet since we first got our contract. It is very hard to contact them.
1 month ago Jenner Estrada
OMG, they have been using the excuse COVID for over a year now for the reason that you have to sit on hold for close to an hour. They are the worst.
1 month ago phillip chaplin
Absolute trash company. Just today had tech come by and he was here over an hour. He stated I "fixed" the issue. Internet work completely fine for about two hours. I come back home and now I have no Internet service. Do not give them your business.
1 month ago Elaine Baur
Worst service ever, ridiculously overpriced and took forever to answer the phone in spanish. I start paying $59.99 with advance and now a year later for basic I'm paying $92 and they told me in august the charge is going up to $101 NEVER AGAIN!!!!!
1 month ago Cale Western
Customer service doesn't exist. 2 hour wait on the phone to be hung up on and have to wait again. Live chat? Person joined and said nothing for 30 minutes. High speed internet? Throttling and dropping non stop. But hey, wouldn't know what's going on since these guys just want your money. My advice, go for ANY other provider than these guys. At least they want to somewhat earn your money. These guys are making off like thieves
4 months ago Victoria Banner
I am really disappointed in this company. My internet has been out since Monday. I have contacted the company and the problem is still unresolved. I was promised that on Friday that someone was on their to my home to fix it. After they did not show we went to the office and explained the importance of the internet to our home (we work from home, we have a special needs son that needs the internet for therapy and we have kids that need the internet for school) I was promised that they would be at home on at 8 am on Saturday. They said that we were their first appointment. It is now 10 and on one has shown up, the office is closed and I can not get a human on the phone. If we had another internet company I will close my service immediately. I wish I could give them zero stars.
1 month ago Debasree Mitra
Horrible customer service. Waited on hold for an hour with tech support and when I told them my issue with their internet service they said I was with the wrong department and transferred me, where the new wait time was estimated to be another hour. If an internet connection issues are not considered tech support then I dont know what is. Internet drops out for hours at a time and customer service just says there is an outage when their website says there are currently no problems in my area. They also schedule maintenance for modems and routers without notifying customers there will be scheduled downtime. I didn't find out until I called customer service about a separate issue.
1 month ago Dave Petersen
Awful customer care at outrageous prices. Turning off ASAP. Doubt that they'll stay in business much longer (hopefully.)
9 months ago Robin Frye
worst company ever. internet cuts out every 10 minutes , they're lucky to even exist with how bad this is. not even deserving of 1 star but i have to just to tell you how bad it is. if you have other options , take them instead of this garbage they call internet
2 months ago Gwen Ackley
The wifi service is GARBAGE! I upgraded....which means more money and I swear my wifi is WORSE! Constantly cutting off and we don't even have many devices. If they allow any other providers in this area....they will go out of business!!
1 month ago Elysse Latimer
This is the worst customer service and worst provided service I have ever experienced in 20 years. The equipment in my home has had to be replaced 13 times and I've only had service for 5 months. The customer service system drops calls and gives you a horrible run around. I have never had properly functioning internet and cable for one solid day in these 5 months but have never been offered a discount on my bill. Sometimes repeating the words "I'm sorry" just isn't good enough. This company is disgusting.
4 months ago Casey Sturrup
The absolute worse. It is criminal that they are the only provider in my neighborhood. Not only does the internet consistently have issues I am forced to sit on hold for close to an hour listening to music with the worse sound quality. You are a telecommunications company! Add a call back feature. It is as if they are trying to put themselves out of business.
4 months ago Steve Jaramillo
I wish I could give no stars. Only internet provider in town so you have no choice but to deal with their subpar customer service, terrible internet connections and steep prices. I'm tired of paying for a full month of service but not having internet for half of the month.
2 months ago ernie littlefield
Have called (2020) several evenings to report interrupted service which occurs almost daily now & have had to wait 40 minutes to a couple hours to communicate my issue - that is IF A TECH ACTUALLY ANSWERS THE PHONE! Have also had techs to our house, each providing a different response as to this problem. Problem continues to occur with no long term fix. I will say that if I am able to talk to a "real person" they are patient & willing to assist as much as they can being located in Pennsylvania. Suggestions: Servicing current customers is as important as enlarging ones company. Provide local offices & develop a much needed proficient answering service. When flashing the Error Message on the TV, increase the viewing time so that the viewer can read your phone number. Currently the flash is so brief, one cannot read it! It appears that your company does not want your customers to be able to report their issues!!! I believe Atlantic BB CAN DO BETTER!!!!!
9 months ago Ashlee Miller
I have been dealing with internet issues for the last month. I have called in multiple times and they have yet to fix it. The connection is highly unstable with a 25% data loss. They refuse to give me any credit until they fix it. Well I at this rate I doubt they have anyone capable of doing so. If they don't fix it soon I will have to sue them for not providing what I have paid for.
3 months ago Bryce Livernois
I can't rate this company any lower? It's 2021 and the service isn't t capable of maintaining a stable connection in a telework environment. If you can find alternate sources use them.
3 months ago Mai Sala
Being were I live, my only option was Hughes not. Horrible! We recently been able to acquire Atlantic Broadband. Thus far, I have no complaints with the internet. Its been pretty reliable. The phone is of no consequence. I do take issue with your TV listings, the options are old and out dated. Make more available up to date choices. Just like some mentioned in the previous views, someone better is gonna come by and if you are not up to par, I'm gonna have to go with what's better. My money, my choice. Hughes not thought they had a monopoly and they gambled wrong. Most all in our community took those dishes down. We will do the same for you. Customer service should be your primary objective, not money!
9 months ago Jabbar Jones
Worst internet I've ever had! Very expensive for the product you receive. They're lucky to have the little monopoly they've created in our area. Many people would switch to other providers if given the opportunity.
6 months ago Nora Jefferson
This company holds a very clear monopoly on service in this area. It is apparent that they know this, therefore they're prices are OUTRAGEOUS, the service is HORRIBLE, and the customer service and support is DEPLORABLE. This is by far the absolute WORST company providing goods and services I've ever been encountered with. It makes no sense that I pay hundreds of dollars for absolutely nothing. I absolutely HATE Atlantic Broadband. An absolute and complete waste of money.
4 months ago Terry Bialeschki
Kinda hard to actually get a live person on the phone at times but if you have the patience to wait they are friendly and helpful...most of the time... don't have to many problems with service....
5 months ago Brenda Chandler
This is the worst company I've ever dealt with. They haven't set my bill pay up and then let 2 months stack up and then charge me all kinds of "late" fees and hidden charges. They auto bill call me with a voice recording and then I sit on hold for 2 hours when the machine then tells me that no one is available to take my call? Unbelievable.
1 month ago Matt S
Atlantic Broadband is horrendous. The high speed internet service reliability is what you might expect from an emerging country. And when you call for support, you're on hold forever. I'm on hold now as I type this (28 minutes and counting).
4 months ago brava ALEX
This is easily one of the worst internet services i've ever had and the customer service is as bad as the wifi signal. I work for a cable company and know about the wifi monitoring were they sabotage the speed to make you want a more expensive package but this is ridiculous . Help me spread the message through social media and if enough people cancel or complain at once, they will have no choice but to go bankrupt or provide cheaper, better service. All through the month of March, pick up the phone and demand more for your money.
3 months ago Sujata Maji
Horrible customer service. Long wait times for robot menus, no follow ups. Terrible internet connectivity despite paying ridiculous rates. Often have to use Verizon hot spot on phone just to do normal stuff on computer. Entire neighborhood experiences frequent outages, with no recourse. Just awful all around.
4 months ago Rajkumar Ramaiah
Atlantic Broadband consistently lets me down. Connectivity issues are monthly and there have been multiple times I've had either no cable or internet for more than a week at a time. Services are lackluster and poor but due to where I live, my choices are limited. If you live in Westmoreland county, would recommend satellite services.
5 months ago Brian Oliver
The team that service DelMarva led by Technical Operations Manager N. Quiles and his technicians Chris, Victor, Nathan and others have provided us with excellent service and rapid response. This is our sixth year with ABB in the St. Michaels, MD area, and despite occasionally weather related issues and standard technical issues with the system, their service has always been technically excellent, courteous, and swift. Thanks for the support.
4 months ago Tiny S
I'd give 0 stars if I could. Awful customer service, waited on hold for over 2 hours just for the call to drop as soon as the representative answered. Too expensive for the speeds that i'm getting.
8 months ago Seena Thomas
0 stars. I've been working with my IT department for a week to determine VPN connection issues. After this much time it was determined my modem is not up to date. So I called to get my modem to DOCSIS Version 3.1, Alex in tech support, told me that both me and my IT support were wrong and it shouldn't keep it from connecting. He argued with me for 15 minutes, and kept telling me that I was wrong. He told me I needed to upgrade my internet speed and so I asked to be transferred to customer service; who was lovely. She informed me I did not need to upgrade my internet speed, and that swapping out the modem would likely solve my problem, it was no problem and free of charge. So why was Alex in tech support so rude and condescending to me? No idea. But might as well talk to customer service instead of tech support if you call.
7 months ago Krista Hershberger
You can't actually talk to a human and the voice-automated prompts are the worst.
4 months ago Kellyn Todd
Some of the worst internet I've ever had. I'm paying $25 more for slower Internet that goes in and out all the time. The "new" mesh system is garbage. I paid $80 a mth for 300/300 with fios IN St. Mary's county.
3 months ago kevin hiss
I regularly have short outages, which are tolerable. But internet access has been down completely all day today. I have determined the issue is external to my home with some help from support after waiting forever for a response. They said I'll have to wait 5 days for a tech to come out to diagnose the issue. This is preventing 3 people from being able to work remotely, which is a necessity during this pandemic.
10 months ago Sharky Dentler
Every time I call, I have to wait at least an hour to speak to a customer service agent. They made an appointment to come fix the internet that wasn't working. No one showed up for the scheduled appointment. I had to wait another week to find out that the problem was outside of the house and they'd certainly fix it. Three weeks have passed-I'm on the phone another hour waiting. My bill hasn't been reduced or adjusted. I get the feeling they don't care about me as a customer.
8 months ago Mike Bacon
The service is so so but the prices are ridiculous. We have no other option here and the price for internet seems to go up every month. At this price I should be getting business speeds not residential mediocre. Just a plain horrible company!! Reaching customer service is also beyond a nightmare.
7 months ago Bill Lightning
Predatory customer service: Bought my own modem & router, because ABB equipment is of poor quality. Customer service and management lied to make money for ABB. The lie was DVR (TiVo) wouldn't work unless I use all ABB equipment. Even after I told them I was going to record the call, they kept lying about needing their equipment. I use my own modem & router and my TiVo service hasn't been affected.
4 months ago Yoel Blum
They suck... internet is always out, if not out it's slow.
3 months ago Don S
My internet goes out at least once a day. Being that I work from home, and many others are working and schooling from home, you would think they would try a bit harder to fix the issue. Whenever I call, I sit on hold for at least an hour just for the same issue to happen the next day. ABB is the monopoly here in St Mary's county and I have no other option to pay for their terrible service!
6 months ago Matthew Vandervort
The slowest internet in history. It's a shame that I have to use my hotspot for online learning at times.
5 months ago Kristen Cox
Left on hold for 50 minutes only to be told there was a scheduled outage for maintenance. Never received a notification about this and the website said there were no outages in my area. Not the first time this has happened. If I was able to get internet from a different company I would in a heartbeat.
9 months ago Lindsay Mayhall
This is the perfect example of why monopolies are terrible for the customer. If you live in southern Maryland you have one lone option for internet, and guess what? They are awful. The service is spotty, it constantly goes out, and good luck getting it looked at ever. Customer service is abysmal. When you are the only game in town? Why even bother being good and reliable? This is the motto that Atlantic lives by.
10 months ago Pis Test
This is the worst company ever. They have no competition in Mary's County, MD, which is why their prices are high, a number of outages, internet service is poor, as is their customer service. Unfortunately I have been with this company for 15 years (used to be Metrocast). Very unhappy customer
7 months ago Carmen Ruby
Constant outages and prices just kept continuing to go up. Internet is good, but that too has almost doubled in price in a year's time. Since everyone is now having to basically live on internet now, well it seems they are taking advantage of this horrible situation..shame on Atlantic!! But with other options other than cable, well that increase in rates seems pretty stupid. Seems that atlantic would try to help America but guess the bottom line $$$$ is their ultimate goal.
11 months ago Duane Sanders
Once. Long-time ago. I do recall ????...
4 months ago Jeff King
The only reason they get one star is because you have to select something just to be able to leave a post. THEY SUCK!!!
4 months ago DaWanna Parker
I sent the St Mary's county gov't POC an email (long read) and included their response in the photo. Very frustrating
4 months ago Anne Lowagie
Their internet is fine, but it is impossible to get them on the phone. I have tried 5 times now. They have a call-back option where supposedly you are put in line and a rep, will get back to you. But when you get the call-back no rep. answers--you are put on the same hold, with annoying music, and no one ever answers. When I complained I got an email from them, promising someone would call. They never did. I was trying to upgrade my service--damn if I will now.
10 months ago Connie Bossenmeyer
Endless problems, rarely getting the speeds we pay for, very long phone wait times. The worst part is there's no alternative where I'm located.
3 months ago Galaxie Story
Terrible unreliable internet. Drops out constantly and takes a long time to return. Customer service takes hours to get a response, then unsatisfactory at best. Will FIND another service provider. This is worse than dial up!
5 months ago ArrowJFH
My connection drops several times a day. Getting above 10mbps download speed is rare. Here's the kicker: I'm pretty sure they prioritize my traffic to speedtestdotnet so tests always look stellar. I can't wait to move to someplace that I can choose a different ISP if the one I have is terrible.
7 months ago Mitch McCracken
The bills are always on time, and they always charge my credit card when its due. They're also consistently raising their rates, pandemic or not! If only their service was as consistent and efficient as their billing department.
11 months ago Ashlyn Fiegener
I need to turn in 2 DTA converters that I'm not using but being charged for. No one is at the office. The phone tree doesn't have an option that fits my needs. I just need to talk to a human - is that so hard?? And we won't talk about the constant price increases without corresponding increases in service.
8 months ago
Popular places from the category Internet service provider