Waste Management - Hampton Roads
Garbage collection service Waste Management - Hampton Roads, :
13 reviews
of users and employees, detailed information about the address, opening hours, location on the map, attendance, photos, menus, phone number and a huge amount of other detailed and useful information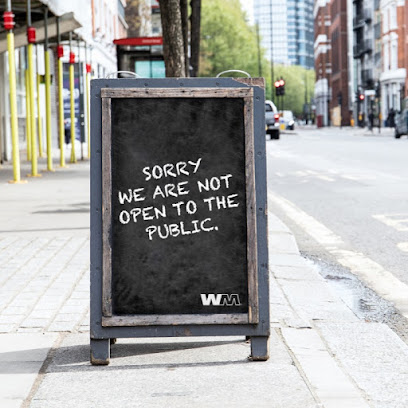 GPS coordinates
Latitude:
36.7667283
Longitude:
-76.3555094
Location on the map
Reviews Lauren Arvanitis
I've been at waste management for almost 16 years and I've got to say the things that I have learned in the things that I do I really enjoyed my work it's something different everyday my fellow employees are awesome to work with it's almost like we're one big family awesome place to work for awesome
8 months ago Dory hohler
Couldn't believe how much disrespect some drivers have towards other people
7 months ago Jose Roman
Did what you say you would do as dropping it off and picking it up. No issues at all! TY
7 months ago Tara Parish
In my 57 years of doing business this company is the worst!
7 months ago Laura Howard
All of my maintenance men were out sick and my dumpsters were overflowing. Our drive, Willie, was so nice and dumped the full dumpster then picked up the trash left on the outside of the dumpster and dumped it again. I offered to put the trash in the dumpster but he insisted on doing it. Thank you Willie, I really appreciate you going above and beyond.
3 months ago Benjamin Johnson
I clean the offices good ppl
9 months ago Amanda Roberts
worst than the worst service, I fought hard with my previous provider to let me go so that I can work with wast Managment after few months of service they start charging me $242 for $67 service by saying I put more trash on my 6 yard dumpster. called the agent who signed me and he didn't want to answer my phone instead he gave me bill department phone funny. I called the department they said they don't know the person who signed me in, and assigned me one who was suppose to help me out. But it has been two weeks never heard from them, sent email two times no answer. I asked for the photos the so called driver took no answer. This is an absolute robbery in a day time
7 months ago Etienne Jodar
Their POC on google is an unreachable number.
7 months ago shashikant yadav
This is the worst company i ve ever dealt with. They lie and overcharge you when they feel like it. I don't recommend anyone to do business with these people. They are just horrible. They dont even deserve my one star. Never again.
2 weeks ago David Hernandez
During both of my interviews, I was greeted all by polite staff. The building is very clean along with Maintenance shop. The company really Values Safety, as I seen in the shop.
9 months ago Jack Conlin
Stay away from this company, their price is very high, the price increase is up to 20%, the customer service department is very unreasonable I can rate zero if possible.
2 weeks ago Randy Lahey
After almost 6 years of service, I noticed the rates had increased from $158 monthly to over $300. I went out of business and asked them to cancel my service. When I did, this mysterious clause surfaced that said I was in a three year contract that automatically renewed for three additional years without any authorization. I asked what was the date of my contract and no one ever could tell me. After asking for an equally nasty manager to explain, she stated she didn't know and would send me something in the mail. Total B.S.! I'm going to see them right now up close and personal.
6 months ago Tyler Jackson
This company is a joke on the 1st day of pick up there dumb add driver knocked the electric power line down and 2 months later I'm still trying 2 get power back on in my business and there insurance company is more of a joke please stay away from them
9 months ago
Popular places from the category Garbage collection service