NET10 Wireless
Cell phone store NET10 Wireless, 2215 14th St NW, Washington, DC 20009, United States:
20 reviews
of users and employees, detailed information about the address, opening hours, location on the map, attendance, photos, menus, phone number and a huge amount of other detailed and useful information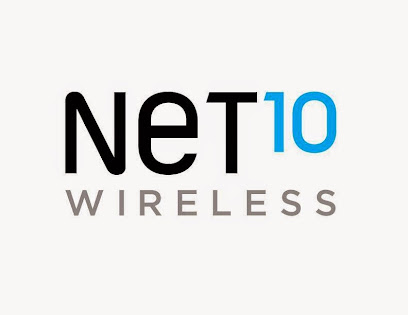 Address:
2215 14th St NW, Washington, DC 20009, United States
GPS coordinates
Latitude:
38.9198014
Longitude:
-77.0317366
Location on the map
Reviews Ellyn Villar
If you are thinking about bringing your own phone to net10 please do not they will steal your phone pretty much because they will lock it so you cannot use it with any other carrier!!!! Net10 wants to lock you down to ONLY Use NET10!!! then they take forever to speak to someone about them locking your own phon, that is NOT UNDER CONTRACT WITH THEM!!! it is illegal for them to lock a phone on a prepaid account yet they do it and they don't care. They will tell you over and over they don't lock phones well we have been fighting with them for 3 days and still nothing!
10 months ago Julius Simmons
I have had my service paid in full continuly for years with Net 10 so I would not loose my phone number or my plan. So this is how they treat you after many years- they change your phone number and loose your plan. Yes, that is right, Net 10 looses your number and your plan with 5,000+ minutes paid for. They will let you have a new plan and number if start over and pay them first! So how you rate them?
10 months ago Matthew Karabi
Changing phones was easy this time. I did it about 3 years ago and was bad. Glad to see improvement.???? I like the net10 idea and they are improving.
11 months ago Rachael Grenz
Been a customer for over 10 years. Great reception, I have just a call and text phone. NO BLOCK NUMBER SERVICE! Over Hundreds of calls from same solicitor who thinks it is funny. Called Net10 and CS told me to hold on to the 3 dots after number and nothing happens. Then he says we can't block the number? Why am I holding the 3 dots if it works for other net10 users?????? Then he says its policy. I could change my number...which is connected to so many things includding business cards and brochures. Really, you are telling me I have a minute by minute phone without the ability to block?
9 months ago Jeremy Terpening
net10 SCAM alert go elsewhere!!! They will shut your phone off mid service then charge you to reactivate, and forget customer service, its out of country and they have no idea whats going on or how to help
1 month ago Sean Hessenthaler
service has been fine. Customer service a little iffy, but always got it done in the end. No real complaints. Good deal.
9 months ago William Crawford
No problems with service but if my air time runs out I go online to add my air time with my air time card it says unfortunately we are not able to process your your request try later. I never have been able to load time on line since they changed their format. I could dial a number then it would prmpt me to add air time but now it won't do that. So now I get to go to a landline phone to reactivate my service. I don't know my be it's just my devices...
9 months ago Denise Presley
Terrible company. Horrible customer service and a waste of money. You will have service for a few hours and then your service goes out. Customer representatives are incredibly rude and careless. When you have a serious issue, they have an attitude with you. From the crappy Wi-Fi hot spot that you have to keep "reloading", to the rude phone service... your best bet is to do your business elsewhere! If I could give this company ZERO STARS, I would. DO NOT WASTE YOUR MONEY
1 day ago Kasa Busby
It is not a service but a disservice The worst money can buy. Don't do it.
2 months ago Debby
Net 10 Wireless features unlimited talk, text and Web on the AT&T network for a flat rate of just $50 a month. If you would like to add international calling it is just $15 more. Just remember that it is for landlines only. Paying for your Net10 Wireless cell phone service is both simple and fast where you can pay for your service online, over the phone or at the retail store.
7 months ago Ikenna Ugwu
Horrible customer service and was very useless!!!! My issue wasn't solve and I don't think they even cared! I'm definitely changing my service
3 months ago Linda Czerwinski
My wife had no service for 3 days and they are telling me they cant help us so we are paying for a service that we are not getting. Customer service are awful and the service is very bad. I would never recommend dealing with this company. You would be better off with cricket or straight talk.
3 months ago RIck SWearingen
every month i refill my service i have to call them to get my phone reset because i can 't receive or send out messages to my contacts that i constantly text. This is one big hassle every month. i will be changing networks again. I thought Net 10 provided god coverage and services i was so wrong
9 months ago Sahmir Chhiring
This service is a joke 75.00 per month for 2 g internet is the worst deal on the planet an people should shop around before buying this crappy service
2 months ago Michael Ramsey
Worst phone company ever The internet is soooooo slow i would rate this -5 stars but i cant
4 months ago Laurel Hollins
Run as fast as you can and don't look back. Horrible in every way.
3 months ago Kaiju Kid
Worst costumer service you can imagine. Good luck!
3 months ago Buffie Jordan
This is junk!!! Never use. Don't advise at all. I scratch the back of the card and there was 14 number instead of 15 numbers. They are thief !!!
4 months ago James Lewis
Can't talk to humans
9 months ago Suganya Madasamy
Good luck
4 months ago
Popular places from the category Cell phone store