AppleOne Employment Services - North York
AppleOne Employment Services is a leading employment agency located in North York, Canada. They are dedicated to providing highly effective and professional staffing solutions to various businesses and industries throughout the region. With over 50 years of experience in the staffing industry, they have developed an extensive network of qualified candidates and clients.

Their team of experienced recruiters offers a range of staffing solutions to meet the specific needs of their clients, including temporary, temp-to-perm, contract, and direct-hire positions. They specialize in various industries such as administrative, customer service, finance, healthcare, IT, and engineering, among others.

AppleOne Employment Services takes pride in delivering personalized services to their clients and candidates. They ensure that all candidates undergo a thorough screening process to guarantee they have the right qualifications, skills, and experience to meet the requirements of their clients. They also provide ongoing support to both clients and candidates to ensure that their staffing needs are met perfectly.

Overall, if you are looking for professional staffing solutions in North York, AppleOne Employment Services is undoubtedly an excellent choice.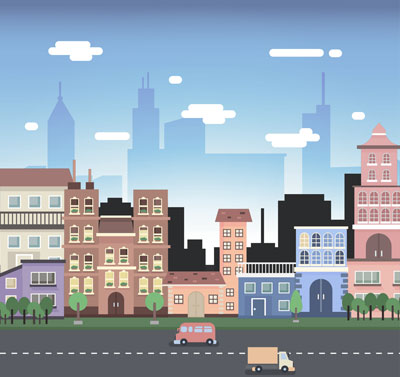 Address:
5 Park Home Ave Suite 502, North York, ON M2N 6L4, Canada
GPS coordinates
Latitude:
43.7687003
Longitude:
-79.4149967
reviews Caroll Nerette
I've worked with Rebecca Gill and I have nothing but great news. Rebecca was very informative, responsive and cared about my profile which I loved! She found me a great position and I'm thankful! She coached me well during the process and followed up after which was also nice! Definitely recommend working her :)
11 months ago Victoria Nova
I was looking for work during these difficult times os covid. I registered with Appleone and was contact by an amazing agent named Rebecca who actually not only found me a job, she found me a job in a company that I had been trying to get into. I also had the opportunity of corresponding with another agent named Tonya who got me set up to start. I am very happy with the service I received even after I got the job and have been working for a month now Rebecca still contacts me just to check in and see how everything is going. I truly appreciate the support and services I received from appleone.
2 months ago Jordan Dodge
It has been an amazing experience working with Sharokenya. Sharo found me online and reached out to me regarding a position that was available. I have never gone through a recruiting agency but Sharo was a fabulous mediator between the hiring company and myself – always responded to my emails in a timely manner and called for follow ups. Thank you for everything Sharo!
11 months ago Jessica Hewitt
Rebecca and Tonya are very professional and do a great job. They always responded to my emails promptly and answered any questions that I had. I was able to find a job through them which is great. I definitely recommend contacting AppleOne if you are in search of employment.
2 months ago Nikolaj Isakov
I had a great experience working with Sharokeyna. It was my first time working with a recruiting agency, Sharo was responsive and guided me through each phase of the hiring process which led to a successful hire in the end. I would recommend her services to any company looking to hire.
3 months ago Marlon Tucker
I recently had an amazing experience with AppleOne! Sabrina and Rebecca worked collaboratively to land me a position that exceeded my expectations. Sabrina had an in depth meeting with me, making sure she understood what type of role I was looking for. She was incredibly quick, efficient, and consistent when it came to looking for appropriate roles to match me with and made sure to follow up each time. They work as a team at AppleOne. So even if your recruitment agent doesn't have the best listing for your profile, they will make sure to collaborate with colleagues who do. I am super thankful to both of them for their effort and attention!
7 months ago Byron Wendte
Apple One is an amazing recruiting agency. Sabrina is one of the nicest and most helpful people I've come across. They don't treat you just as a candidate but work with you to find good opportunities that fit your platter! I I will definitely recommend it!
9 months ago Vitaliy Kablukov
One of the AppleOne recruiters found me online and reached out to me regarding an available job. Upon speaking with a recruiter, they had two positions they presented me for. I interviewed the following day and started a new job a week later. It was an extremely quick process and all of the recruiters were extremely professional. Thank you for finding me a fantastic job Rebecca and Lana.
6 months ago Concepcion Florian
Appleone is amazing recruiting agency, Rebecca helped me a lot and she was always there whenever I had any concerns and she replied to my emails promptly and got me the job within one week of meeting her. I will definitely recommend this agency and Rebecca have great interpersonal skills and she always deals in a way which calms you and gives you confidence.
3 months ago Olga Rydevald
Wonderful experience!! Highly recommend this particular location. They helped me find work, very relaxed, informative team. They genuinely care and would like you to succeed. They were able to find me work within 1 week of our meeting. That was almost 1 year ago and I am still employed at the same place they found for me. :)
2 months ago Victoria Leonard
Apple one by far the best recruitment company ever! Shirley McLean and Jennifer Britton are absolutely phenomenal recruiters. They respond to your emails promptly, they work with you to find the best job opportunities I highly highly recommend Apple one! If I can give more than 5 stars I would. ????????????????
11 months ago Christopher Fickey
Many thanks to Audrey, Jennifer and Diana for their high-class facilitation in helping me secure my current contract role, a well-regarded financial services provider, with competitive wages. The client's workplace is challenging, empowering, and intellectually stimulating. From start to finish, the AppleOne team made sure that I was fully informed throughout the process and I look forward to us working again in the future! :)
11 months ago Jeremy Courtney
Jennifer Britton at AppleOne Employment Agency was amazing at finding me a full time job within 2 days. I highly recommend everyone contact AppleOne Employment Agency. They're quick, helpful and extremely easy to use.
10 months ago Hope Webster
Jennifer was absolutely amazing to work with. She was in constant contact with me and very supportive and encouraging. The job I am at now is exactly what I was looking for and ticked all boxes of what I wanted from a new job as discussed with Jennifer at out meeting. She has an amazing personality and is very professional. I had a very good experience
1 month ago Will Giannakouros
I have been so impressed by the professional dedication of Rita Shamon. Her superb interpersonal skills mean that you feel at ease quickly and she gives you confidence that you will find a good job.
9 months ago Christopher Beavers
This agency and Jennifer in particular took the time to learn about me and my skill sets and what i wanted from a job. She kept in contact was full of encouraging words and it paid off!! They found me an assignment matching my skills in no time. Thank you so much!!
3 weeks ago Lesley Hogg
Complete waste of time. If you're looking for a job, please use another agency. They make you come in, do an interview, take all these tests and sign forms just to lie and say they're looking for positions for you. Jennifer is the worst. She lies and says she will contact you when positions open, but it's been two months and nothing. I just wanted a simple receptionist job. I have experience, great references and a good resume. I did all the tests and did very well on them. She has made NO effort to look for a position for me. No follow up emails, no calls, nothing. This agency is the biggest waste of time, you will not gain employment. Beware!!
3 months ago Lena Purr
I have had an amazing experience with Apple One Employment Services. Jennifer took time and care to properly guide me in navigating the Toronto job market. She was always available, encouraging and diligent in seeking out the job opportunities which best matched my skill set.
3 months ago Leo Stuckey
Very Professional, responsive, attentive, resourceful and helpful, I highly recommend them! Thank you very much!
9 months ago Jesse B
Audrey was incredibly supportive and helpful, and easy to talk to. She was a great mediator between me and my work - a placement that she found for me very quickly - and facilitated my transition from temporary to full-time to make it go very smoothly. The A in AppleOne stands for A+.
2 weeks ago fabian correa
Great experience with Appleone especially with Diana! Her response time is very quick! Apple one helped me get a job that I like and that actually accomodate my needs. After 6 months of being with Apple one, I am finally on boarding with the company that they have assigned me in. Very excited to this new chapter of my life ☺️
11 months ago Borislav Zamchev
I found apple one, and connected right away with one of the recruiters that work there. Samaneh is great, reliable, flexible and always looking to put you in the best position you know you can be in. Short term contract, full time positions, she will find you what rocks your boat. Samaneh stays on the ball with you whether you have a simple question or a request, she does not hesitate to act on it. Overall, apple one provides great employment services and is a place that I would not hesitate to recommend anyone that is seeking employment here. AppleOne is the first agency from my personal experience that assisted me in finding a bilingual position without being primarily focused on recruiting french speaking people. I have also been in contact with other employees from AppleOne and they are quick and on the ball like Samaneh, I love how they take care of you.
1 month ago Masha Hadza
Very friendly and supportive, helping me refine my resume and find a job was genuinely important to them.
11 months ago Beatriz Correa
I had a very positive experience. They found me a job that I love!
1 month ago Parwis Vatankhah
I have had a positive experience with this branch of Apple One. Jennifer has been professional at all times and a pleasure to deal with.
1 month ago Norma Mena
Unprofessional, make you wait for long periods of time and they never call you back!
11 months ago Clay Barnes
They NEVER call back. Can't tell you how many times I've called this place to speak to someone and they've always said someone would call me back and they NEVER do!
4 weeks ago Matt Clemons
Wrong address - they should update their website!
5 months ago
Popular places from the category Employment agency