Mayacamas Mountain Spring Water
Water Mayacamas Mountain Spring Water is a premium bottled water company that sources its water from the pristine springs of Mayacamas Mountain in Sonoma County, California. The company was founded in 2010 by a family from California who sought to provide consumers with a high-quality drinking water that is both refreshing and healthy.

The water from Mayacamas Mountain Spring is sourced from a natural aquifer that is located about 2,200 feet above sea level. The water is naturally filtered through layers of rock and soil, which creates a unique composition of minerals that give the water its crisp and refreshing taste. The company takes great care to preserve the natural purity and taste of the spring water, and it is bottled directly at the source without any chemical treatments or additives.

Water Mayacamas Mountain Spring Water is known for its sustainability efforts in protecting the environment. They use environmentally friendly bottles made with 100% recycled plastic, which is BPA-free and fully recyclable. They also support reforestation projects in California and promote environmental awareness through various initiatives.

In summary, Water Mayacamas Mountain Spring Water is a premium bottled water company that sources its water from a natural aquifer in Mayacamas Mountain, California. The water is naturally filtered and contains a unique composition of minerals that give it a refreshing taste. The company is committed to sustainability and environmental awareness, making it a favorable choice for eco-conscious consumers who seek high-quality water.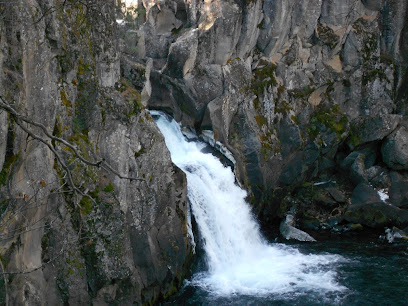 GPS coordinates
Latitude:
37.9958730
Longitude:
-122.5211378
reviews Lele Brown
The new owners are absolutely the worst. I bought a hot water dispenser and wanted to add another address to service in January, it's March 23rd now. No contact, even after I called and spoke to people in February. I called today and spoke to someone, let them know my frustrations politely. Since I've been charged money and have had 0 customer service. I was told: "you're not the only customer." We had a service for my mother for the past 5 years, we are canceling it now. I'm asking for a full refund. They are not responsive. The headache to work with this local company is not worth it. This comes from another fellow business owner who hates to write bad reviews, however, this business deserves a new owner or to learn a lesson on how to treat customers with proper manors and reliable service.
3 months ago Rostislav Malevich
This is the best tasting water you'll ever drink!!!!!
4 weeks ago Courtney Ferguson
Great tasting, locally sourced water. Locally owned. Great customer service!
7 months ago Leslie Falls
If you want healthy, clean, and delicious tasting mountain spring water delivered to your door, search no further. Mayacamas is simply the best available. They are locally sourced and locally owned. The service is top notch. And the product is far, far superior to what most of the bigger companies have on tap. I serve this water at my business and my clients love it. One comments on it every time he is in, saying it is literally the best water he has ever tasted. I agree. Seriously, you have got to try this water!
4 months ago Rich Rodrigues
Great product. Reilable delivery. Fantastic customer service - personal yet professional. Locally owned. I have been a customer for 6 months. Highly recommend.
4 months ago RACHIT SONI
Great tasting water and service. We love this local family-owned company!
10 months ago leon dwinga
Use to be great. No so much anymore. Something has changed over the last two months or so.
3 months ago Mohammed Shaikh
Locally owned and sourced from the mayacamas mountain range. Love the quality and service.
11 months ago WILDAN HARSANTO
Fresh Mountain Spring Water from a local source. Great customer service.
9 months ago Nazila Nazemian
Horrible customer service, no apologies nor accommodations to fix their various mistakes. Do yourself a favor and do not order from this company.
7 months ago Leticia Oseguera
Terrible service. Unreliable.
2 months ago David Brown
What's a healthy water, it's open your way
11 months ago