Kissimmee Garbage Trash Pickup
Garbage collection service Kissimmee Garbage Trash Pickup, 2201 W Mabbette St, Kissimmee, FL 34741, United States:
7 reviews
of users and employees, detailed information about the address, opening hours, location on the map, attendance, photos, menus, phone number and a huge amount of other detailed and useful information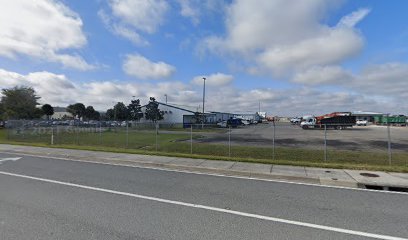 Address:
2201 W Mabbette St, Kissimmee, FL 34741, United States
GPS coordinates
Latitude:
28.2939157
Longitude:
-81.4269945
reviews Maracatou Mutalahti
This company is literally trash. I cut up the recyclable boxes taped them together flat and placed them neatly on the side of my house and they sat there for weeks and now it's deteriorating on the ground. Lazy lazy lazy employees and workers. But for sure if I give them cash they will pick it up no problem.
2 months ago Chris Smith
It was bad enough we went from twice a week up pick up for our Brown to once a week was bad enoughnow they've changed the sanitation schedule conveniently giving themselves 3-day weekends during major holidays that fall on of course Mondays it's not about saving us money it's about them having nice long holiday schedules. If they really wanted to save us $45,000 a yearw be a savings for taxpayers and these people could keep working Mondays like they always have to in the past!
5 months ago Kaitlyn K
For some unknown reason my RECYCLE BIN was NOT picked up on Friday August 14th....I better get a credit on my account....
5 months ago James Wray
Apparently if there is a storm in the ocean they will not pick up any bulk tems whether it is scheduled or not. It has to basically be chopped into pieces to fit in a garbage if not it will be left behind as bullets for this impending hurricane. Really? It happened in thr day before Irma and now Dorian. Makes no sense.
2 months ago Cecile Phan
Just horrible. They keep forgetting my trash because I apparently didn't have it out on time which by the way I put it out on Sunday afternoon and now the foreman just told me they don't throw away wood. So I asked him since its wood can I put it in the green trash and he just kept saying no that they don't throw away wood. He did suggest that I would have to go to a bigger dumpster to throw it away. I'm pretty sure I would get a fine if I throw away my personal trash into a commerical dumpster.
1 month ago Mark Boyer
Congrats to the cities garbage collection department they are extremely punctual and very professional.
4 months ago Karen Dew
Excellent on time
6 months ago