POSSIBLE
POSSIBLE is a global advertising agency headquartered in Cincinnati, Ohio. The agency was founded in 2011 and has since grown to employ over 1,500 people across multiple countries.

At POSSIBLE, their goal is to help brands create meaningful connections with consumers by utilizing data-driven insights. They offer a wide range of services including branding, digital strategy, social media, content creation, and advertising.

The agency has worked with a variety of high-profile clients such as Coca-Cola, Microsoft, and Procter & Gamble. They aim to deliver innovative and effective solutions that help brands achieve their marketing goals and drive business growth.

POSSIBLE has been recognized as a leader in the advertising industry, winning numerous awards for their creativity, strategy, and execution. As a global agency, they have offices in multiple cities including Seattle, London, and Singapore.

Their Cincinnati office, located at 302 W 3rd St #900, is the agency's headquarters and a hub for their North American operations. With a talented team of creative professionals, digital experts, and strategists, POSSIBLE is well-equipped to help brands navigate the ever-changing marketing landscape and achieve success.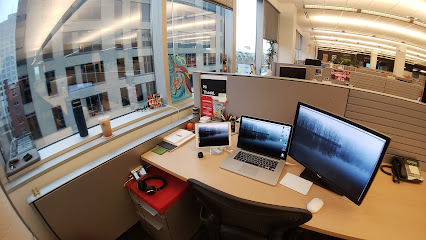 Address:
302 W 3rd St #900, Cincinnati, OH 45202, United States
GPS coordinates
Latitude:
39.0982283
Longitude:
-84.5174829
reviews lubna rustom
One of the dopest office spaces I've visited.
4 months ago