Allied Waste Services
Allied Waste Services is a garbage collection service company located at 2105 Lincoln Way, Clinton, IA 52732, United States. The company offers comprehensive waste management solutions, including commercial and residential collection, recycling, and special waste disposal services.

Allied Waste Services is committed to environmental sustainability and offers a range of recycling solutions to help customers minimize waste production and reduce their environmental impact. The company utilizes modern waste collection technology and provides efficient, reliable, and cost-effective services to its customers.

The company's staff are highly trained and experienced in waste management, and they work closely with customers to develop customized waste management strategies that meet their unique needs. Allied Waste Services is fully licensed and insured, and it adheres to all local, state, and federal regulations regarding waste collection and disposal.

In addition to waste collection and disposal services, Allied Waste Services also offers convenient online bill payment and account management services to help customers manage their waste management needs more efficiently.

Overall, Allied Waste Services is a reputable and reliable garbage collection service provider that offers high-quality waste management solutions to customers in Clinton, Iowa, and the surrounding areas.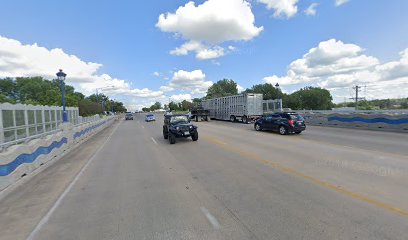 Address:
2105 Lincoln Way, Clinton, IA 52732, United States
GPS coordinates
Latitude:
41.8157546
Longitude:
-90.2358699
reviews Shelby Harris
????RepublicServices from the get-go was a nightmare... From missing pick ups to billing and customer service, to repeated issues over a period of two years... I had to call weekly to get credits for their mistakes✅ They sent us a final bill because they charge for a container pick up fee, My wife called three times to clear this up, we also have the email, and we paid for it out of our bank account on 8/3, I have the email and the bank statement. (we just got another new invoice for an address and city where we no longer reside)????
9 months ago Derrty Mo
I have had the service from 2010 and just a joke . I have a cc on file they dont run it then try and bill me with late fees, then auto renew the contract making it hard to get out of . the only good part is the drivers . any place that has a contract that autos renews must be bad just so you can not leave there service and go with someone other. then what ever you do do not call in for a extra pick up that price is killer high. im trying to get out of the BS contract. do not waste your time with this place
9 months ago Don Darkox
Truck 2230 had trash flying out on route 84.
11 months ago