BeLawnSmart Landscaping & Lawn Care
BeLawnSmart Landscaping & Lawn Care is a professional landscaping and lawn care service provider located in Princeton, New Jersey. The company prides itself on its ability to provide top-quality lawn care and landscaping services to residential and commercial properties in the area. Their team of skilled professionals takes a personalized approach to every project, working with clients to create customized lawn care and landscaping plans that meet their unique needs.

BeLawnSmart Landscaping & Lawn Care provides a wide range of services, including lawn mowing, trimming, pruning, and fertilization. They also offer landscape design and installation services, including sod installation, mulching, and tree and shrub planting. In addition, the company provides snow removal services to ensure that customers' properties remain safe and accessible during the winter months.

The team at BeLawnSmart Landscaping & Lawn Care is dedicated to providing exceptional customer service, and they take great pride in their work. They use only the highest-quality equipment and materials, and they strive to complete each project on time and within budget. Their commitment to quality and customer satisfaction has helped them build a loyal customer base in Princeton and the surrounding area.

Overall, BeLawnSmart Landscaping & Lawn Care is a reliable and professional provider of lawn care and landscaping services. Whether you need routine maintenance or a complete landscape design, their team of experts can deliver the results you're looking for.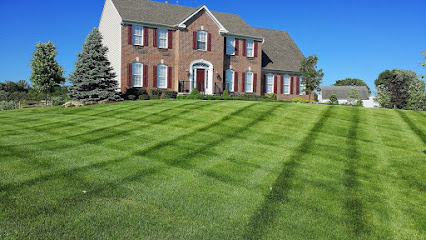 Address:
300 Carnegie Center Dr #150, Princeton, NJ 08540, United States
GPS coordinates
Latitude:
40.3100140
Longitude:
-74.6557830
reviews ItsaGamer
BeLawnSmart has completed more beautiful work on my yard. They are neat and creative. Their fees are quite reasonable. I highly recommend them!
11 months ago Scales Gear
Friendly service and good quality work at reasonable prices. They've been doing my lawn for years, and they're the best! Highly recommend.
5 months ago Ken Williams
Great work from this team! The prices are reasonable, the team is friendly and professional, and my lawn always looks great after a visit from them. They have been caring for my lawn for a couple of years, I highly recommend!
3 months ago Marilyn Robison
I have been a customer for 3 years and I am very satisfied with there work. They are very professional, courteous and have reasonable prices. I would highly recommend them.
8 months ago Evan Smith
I just bought a house in Princeton and needed an overhaul with the property. The previous owners lost interest with the exterior for quite some time. We looked into BeLawnSmart to see if they could handle the project. They were very quick to respond; we spoke with Edgar about the landscaping concept we envisioned. After a few visits with a few different ideas, we felt comfortable enough to give them the green light. WOW, They hit it out of the park! what a difference. My wife and I can't wait to come home from work now to drive up to our new property! We highly recommend BeLawnSmart !
5 months ago Nanci Velasco
Amazing service, on point, very professional and the prices were reasonable for an outstanding work. Thank you.
4 months ago