Princeton Student Agencies
Store Princeton Student Agencies is a popular student-run store located in Princeton University's campus. This store is owned and operated by the Princeton Student Agencies, which is a non-profit organization run by the university's students. The store's official address is 48 University Place, Princeton, NJ 08544, United States.

Store Princeton Student Agencies offers a wide range of merchandise, including textbooks, course materials, university-branded clothing, and gifts. The store has a pleasant atmosphere and is always buzzing with students who come to do their shopping, relax, or even study.

One of the most attractive aspects of Store Princeton Student Agencies is its commitment to providing affordable academic resources to students. The store offers an array of used textbooks and materials at steep discounts, making it easier for students to afford the materials required for their courses.

In addition, the Princeton Student Agencies offer various services such as online textbook ordering, printing services, and even laundry delivery. These services help students save time and money, allowing them to focus on their studies.

In conclusion, Store Princeton Student Agencies is a valuable resource for Princeton University students. Its convenient location, affordable prices, and wide selection of products make it a popular spot on campus.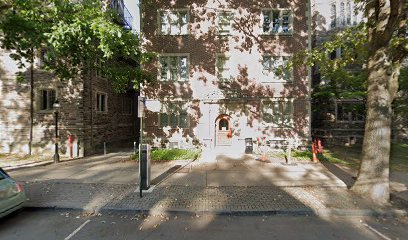 Address:
Princeton University, 48 University Pl, Princeton, NJ 08544, United States
GPS coordinates
Latitude:
40.3465104
Longitude:
-74.6611814
reviews D W
PSA is great! I used the Moving & Storage agency to store my belongings over summer, and the students had moved everything into my dorm the following year before I got there. Great service. I love supporting these student-run businesses.
11 months ago