Alpha Flight Guru
Alpha Flight Guru is a popular travel agency located in San Francisco, California, United States. They are known for providing affordable flight tickets, travel packages, and personalized itineraries for their clients. The agency employs a team of experienced and knowledgeable travel agents who are dedicated to helping travelers find the best deals available on flights, hotels, and rental cars.

Alpha Flight Guru is located at 33 New Montgomery St #400 in the heart of San Francisco's Financial District. The agency's office is easily accessible by public transportation and is situated close to many attractions, hotels, and restaurants.

The travel agency is renowned for providing exceptional customer service to its clients. They take pride in using their expertise to assist travelers in planning their dream vacations tailored to their specific needs and budget. Additionally, their website offers a user-friendly platform where clients can easily access information on flight schedules, accommodation options, and travel tips.

Overall, Alpha Flight Guru is an excellent choice for travelers who seek affordable and personalized travel experiences. They take care of everything, ensuring their clients have stress-free and enjoyable experiences from start to finish.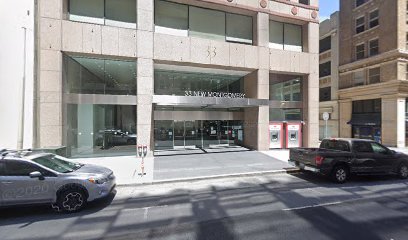 Address:
33 New Montgomery St #400, San Francisco, CA 94105, United States
GPS coordinates
Latitude:
37.7885853
Longitude:
-122.4012726
reviews Jodie Holt
The airlines canceled our flight due to Covid19 and Flight Guru is refusing to give us a refund. If there is any problem with your flight they will NOT refund you. We are out $5,000 for a family of four to go to Europe. DO NOT USE THIS COMPANY.
1 month ago Zach Wilkinson
Very good experience with ALPHA FLIGHT GURU and particularly With Greg Khizver. He went out his way to get us best deal for a business class flight from London to Denver. Very thorough and very nice to work with him. We would Recommend him to anybody who is looking for best deal for BUSINESS CLASS TICKETS. Thanks Greg!!
1 week ago Chris Fawkes
First let me say this review is way overdue. Several weeks ago, I had to arrange several international flights for my employer and the schedule was very complicated. Plans kept on changing and my employer changed his mind several times as to what he wanted. I worked with Greg at Alpha Flight Guru and he was amazing. He was so patient and he worked tirelessly at getting the first class flights at a more than reasonable cost. I highly recommend Alpha Flight Guru if you want to travel first class at a reasonable cost.This is a great company and Greg is the best! Sure made my life easier.
4 months ago Ashley Ferguson
We have used Boris to do our bookings for all international flights for the past 2 years. We travel from Australia, around the world and require afford Business class tickets. With a minimum of fuss, Boris has delivered first class service to us each time. We have travelled on outstanding airlines in the best Business class seats. We have never had a problem on any flight, in fact the airlines have facilitated changes and earlier flights if need be. We cannot say enough about Boris and Alpha Flight Guru and we recommend them to our friends and business connections daily!
4 months ago Jason S
Alpha Flight Guru were fantastic. Easy to deal with & they actually like talking on the phone, which is a plus for me. Organised our business class flights to the US with no hassles. You have to be a bit flexible on the dates you want to go & return, but I got the dates we wanted to travel both to the US & back to Australia. They were gold. Definitely recommend using their service. We will be using them again in the future & I have recommended them to all my friends & family.
7 months ago Mark McGillis
Very easy process and a great price. My agent Greg was very professional and was able to save over $3000 on my flight to China. The flight is still coming up and if everything will go as it is now, I will know who to book through again ;) George
7 months ago Allyson Lujares
My husband and I took our dream trip on a cruise around Australia and New Zealand for our 20th anniversary. We were traveling from Alaska so it was quite a trip for us. We had never been that far away from home and were not sure about time change differences, what airlines to travel on, how far in advance to get to Australia to get on our ship on time etc... Knowing that this was a very long trip for us, and wanting it to be special, I had checked multiple on line flight options for any possible upgrade deals so that we would be comfortable on our multiple flights. The cost was just too much to consider. I came across the Alpha Flight Guru website, read the reviews, and decided to give it a try. David at Alpha Flight Guru was very prompt in contacting me for our exact cruise itinerary and asked questions about if we wanted to spend any extra time on either end of our cruise to enjoy a little extra vacation time off the ship. He quickly researched all options and found us upgraded tickets for all legs of our trip from the US to Australia and back again. He was able to find upgraded flights that saved us thousands from anything else I was able to find on line on my own. These upgraded flights just made a world of difference for us on this very special trip. Another thing I had not considered when searching on my own was the time zone differences. I never even though about an 18 hour time difference between the US and Australia but he thought of everything. This even allowed us an extra day in Honolulu on our way back home. I certainly recommend Alpha Flight Guru for any international travel if you want to save money and have someone else worry about those details like getting you there on time to meet your needs. I am hopeful that we will need their services again someday soon.
5 months ago Robert Williamson
A great way to travel in style without ruining your budget. Personal attention from start to finish. The team responded immediately via phone or email to any query we had. Once we'd booked, all flights went to plan. Changeovers were easy, planes on time and luggage allowances generous. We fly frequently and will continue to use Alpha Flight Guru for all our business class travel. Thankyou.
7 months ago John Belushi
The customer service that I received from Alpha Flight Guru was excellent. Within a day all of our flights were booked. I even received a phone call to ensure that the dates were correct even though we live in Australia. I had checked the prices for Business Class air fares to the UK before I contacted Alpha Flight Guru so I could compare the price offered by them. We saved about $5000 for the 2 tickets. I would certainly use Alpha Flight Guru again next time we fly. I have already recommended them to other people.
5 months ago Samantha Ford
My husband needed to fly to Italy for family reasons and he hates flying. Boris was our Alpha Flight Guru and he made it all so easy. He always responded immediately to any queries of concerns my husband had and he and his team were always so polite and courteous. Changeovers were easy, planes on time and luggage allowances generous. I wasn't able to fly this time, but next time we go anywhere we will contact Boris at Alpha Flight Guru. Thanks heaps Boris, you made it all so easy and stressfree for Giovanni.
1 month ago Emma Kruse
The best company to deal with. Day or night, morning or late evening you will get help. The finest agent in Alpha is Felix Balon. He will go extra step and work like a personal assistant through the night for you. I am not even talking about prices. I wouldn't be writing it otherwise. Service! Guarantee! Great price! Felix Balon! Alpha Flight Guru!
1 month ago Anna Brown
The person I dealt with was rude, demanding and unreasonable. They make promises they do not keep and have awful follow up. I found cheaper prices, with other companies, and they were much more pleasant to deal with. When you don't agree to the flight they want to put you on they call you inflexible and unreasonable - great way to treat your customers. They will then tell you to book at the published prices. Go to any other ticket broker - stay away from this company.
2 months ago Oscar Fernandez
Our agent, Rex, was very accessible and worked very hard to get us everything we needed, which was a tall order--my husband and I were returning from our trip on different times and to different cities. Rex got everything all worked out for us perfectly! Would definitely use AFG again.
7 months ago Reese S
Very poor service when it mattered. Our flight was cancelled. No problems. It happens. Not their fault. However, a simple request (I thought) for them to communicate with the airline in question (because the airline won't talk to me because I didn't book it) and they simply would not. Keith was hopeless when it mattered most. My personal assistant has made at least a dozen phone calls and at least a 5 emails, and he is now hanging up on her. Disgusting! Don't use them!!
3 months ago John Teitz
This agency is horrible. Be VERY careful. I purchased an overseas business class ticket with Gary. When I arrived to JFK from Miami I was told I had no valid ticket for travel that my ticket had been purchased with nontransferable miles and I could not travel with it. I had to purchase a new one way overseas business class ticket 1 hour before travel time! Alpha has not reimbursed me despite many attempts to call and email them. I am pursuing this issue with tenacity. $3,650.80 !!! BE CAREFUL DEALING WITH THESE PEOPLE
1 month ago Albert Matthew
We were skeptical at first because of the huge savings we were going to make compared to other quotes, but we know now it was genuine and have had exceptional service from our agent. Very happy couple. Will use again for sure.
11 months ago Ryan Steele
Very smooth and pleasant experience. The best price by a loooot. My agen Raman was very knowledgeable and courteous. Will book with Alpha Flight Guru again. Thank you
10 months ago Laurel Cook
Terrible, Hoax. Not able to get in touch with anyone during the travel when we got delayed. The tickets had to be purchased again and they did not refund us despite our multiple attempts to resolve the issue. It has been over a year and I doubt they ever will. Please be aware of their practices. The only reason airlines wouldn't book us on another flight due to their delay from mechanical problems is because Alfa Guru had separated our bookings for the same travel with different airlines in order to make more money. We had paid for business flights and it seems that they actually book them with some strange way to have upgraded with the miles that are not ours. The airlines asked us when we tried to get our flights changed of where the miles came from and we had no clue and did not know the practice either. We will never use them again
2 hours ago