BVR - Recycling Center & Collection Station
Garbage collection service BVR - Recycling Center & Collection Station is located at 2013 Old Chappell Hill Rd, Brenham, TX 77833, United States. This service provides customers with a variety of waste management solutions that are designed to fit their needs. The company's primary aim is to help the environment by reducing waste and ensuring that materials are properly disposed of or recycled.

The BVR Recycling Center & Collection Station offers various services, including curbside trash pickup, recycling programs, and yard waste services. The collection station is fully equipped to handle large waste items such as furniture, appliances, and electronics. Additionally, the company offers roll-off dumpsters and construction debris removal for commercial and residential customers.

As a leading provider of garbage collection services in Brenham, TX, BVR Recycling Center & Collection Station makes it their mission to provide exceptional customer service. With a team of experienced professionals and a fleet of modern vehicles, they can handle any waste management job, big or small.

Their recycling programs include both single-stream and curbside recycling, where customers can recycle a wide range of materials including cardboard, paper, plastic, and glass. The company also offers a buy-back program for certain materials, incentivizing customers to recycle and reduce their carbon footprint.

Overall, BVR Recycling Center & Collection Station is dedicated to providing cost-effective and environmentally friendly waste management solutions to customers in Brenham, TX. With their commitment to innovation and sustainability, they aim to make a positive impact on the community, one bin at a time.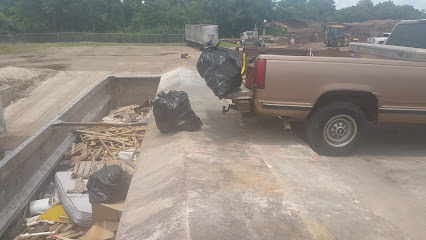 Address:
2013 Old Chappell Hill Rd, Brenham, TX 77833, United States
GPS coordinates
Latitude:
30.1714590
Longitude:
-96.3775150
reviews Isaac Osborne
The sign on the door said the offices were closed due to the covid-19. However, I called the number that was also posted and we were met at the door to take care of our business with a very courteous clerk. Thank you and Keep safe.
9 months ago peter Sturmey
They were well organized and had us in and unloaded quickly.. Appreciate them being there!
9 months ago Christopher Cabral
Great place for easy in-and-out dump service.
7 months ago Joe Bo
I dump tree trimmings. The staff at payments are awesome.
1 week ago Anna Rosofsky
There was no one to help unload today
2 weeks ago Sunni Fuller
The people were very helpful.
8 months ago R Wally
The price to dump one bag of garbage when from $1 to $2.
8 months ago Elroy Jones
Good customer service
7 months ago