Drive Academy Driving School
Driving school Drive Academy Driving School, 14040 NE 8th St #105, Bellevue, WA 98007, United States:
98 reviews
of users and employees, detailed information about the address, opening hours, location on the map, attendance, photos, menus, phone number and a huge amount of other detailed and useful information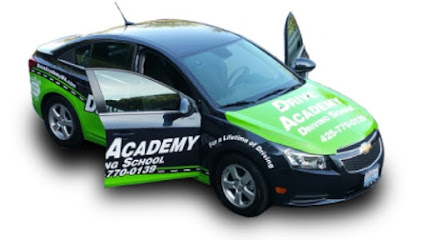 Address:
14040 NE 8th St #105, Bellevue, WA 98007, United States
GPS coordinates
Latitude:
47.6176002
Longitude:
-122.1521196
reviews Claus Habermeier
She is thorough in her lessons and describes the instructions in great detail with the help of toy cars. She is highly encouraging and always available on WhatsApp for any clarification if needed. Lets you learn from your mistakes instead of just giving theoretical knowledge like when I rotated the steering wheel in the wrong directing while parking on the hill, she encouraged me to move the car a bit to understand why wheels need to be moved in the other direction. She encourages you to make notes every day and review them the same day. These come in handy when you are practicing alone or for the driving test.
2 weeks ago Alicia Welton
Kuljinder is very detail oriented and I think its a must for new learners to get her guidance to get the concept right! I learned from her and cleared my road test after 5 classes. Thanks to her for great coaching!
11 months ago Rachel Noel
Kiljinder is an awesome instructor. I was quite nervous when driving at first but she made sure to make me comfortable and answer all my questions. She has small mini cars and a whiteboard using which she explains every detail of the road very well. She is very supportive and respectful. Definetly recommend learning driving from her.
1 month ago diane bergeron
It was absolutely a great experience to get training from Kuljinder Ma'am. I would definitely recommend this driving school. Your confidence level will naturally increase right after the first class with her and you will be inspired to do more practice. She provided very clear and concise feedback on what my mistakes were and enabled me to mitigate those with techniques which could be used forever. It was an absolute pleasure to pass my test with Drive Academy and Kuljinder Ma'am. Thank you!!!
2 months ago Jaimeson Sousa
Kuljinder is an amazing instructor. She was extremely logical right from the beginning about the rules and regulations, what the rules were and why it makes sense. Constantly encouraged to follow the right steps while driving and explains on small whiteboards that she carries in the car to illustrate her point. Inspite of multiple mistakes that I used to make during training, she was extremely patient and explained how to do it the right way. Her teaching style is something that I could relate to and learn from. I would highly recommend this driving school.
1 day ago James Schwartz
The best driving training I have ever had! Every lesson was packed with very useful and practical information! One of the best instructors I have ever had. Always very calm, professional, encouraging and focused on improving driving skills to the next level! I highly recommend this driving school without a doubt!
2 months ago Alain Vadeboncoeur
Kuljinder is great at teaching the art of driving in residential areas as well as on the roads.She gives importance to each and every minute details related to driving. Glad to have such a instructor for teaching me the art of driving.
1 week ago Tanya McEachern
She is really patient and very supportive.the best driving school.i was very nervous in my 1st class but i became very confident by my 5th class because of her support and instructions.i passed my test in the 1st attempt
1 week ago nick nord
Can't say enough good things about the driving lessons provided. I hadn't driven in 7 years and needed a refresher. The instructor was professional, excellent at communication and incredibly patient! Highly recommend Kuljinder's services.
2 months ago Mirhiam Garcia
I would definitely recommend this driving school. I haven't driven for a long time, and needed to change my international driving license. I took a series of courses with the instructor (Kuljinder) to refresh. She was very helpful, very flexible, very knowledgeable and very fun to communicate with. I've learned a lot and passed a test today :) Highly recommended!
2 months ago Amanda Florsheim
Thank You Mam, I was Zero when I started my driving classes, Mam taught me each every step by example. I made so many number of mistakes but still madam made me comfortable and understand my mistakes. Thanks a lot mam for your patience and effort in making me learn and drive
3 months ago Rick W
After seeing a very high rating in google, I approached this driving school and felt that five star rating is really deserved. Instructor madam is very polite, punctual, respectful and patient. Even during mistakes, she made sure I didn't get nervous and understand them completely. Her teaching method is really informative, easy to understand and making it a habit.
8 months ago robert church
DriveAcademy turned out to be a great experience overall! Kuljinder is an honest and wonderful professional! Really patient as well as respectful... She is a great tutor and also gives some really nice tips which will surely keep you safe on road! (After all, that's what matters!) Would surely recommend Drive Academy to anyone willing to get going with "safe" driving!
9 months ago ANDe Demetriou
If there were more stars, I would have given all. Kuljinder is absolute professional trainer with lots of patience and has right skill & expertise. After driving for 8 years in India, I lost all my confidence to drive here in WA but she worked well on every area. The best thing about her is the way she explains the logic of driving, her timeliness and her responses to all your queries even after your time gets over. She is perfect teacher who gives you homework and review / edit it online. :) Thank you so much Driving Academy.
5 months ago AintThataBite
I highly recommend Drive Academy, she's super committed and sincere and her tips tricks are forever useful. Once you're done with her classes you'll be confident to drive on your own without any hesitation, and I'm so glad I chose Drive Academy! Thanks so much!
3 weeks ago Patricia Lochwin
Kuljinder was very patient with me. She planned well for each day and her techniques were easy to follow. She is honest and professional. I wanted to join her academy for 7 adult driving classes instead she recommended 5 and kept our plan flexible for later. It turns out I did not need more than 5. She enjoys teaching and I highly recommend her.
3 weeks ago Jimmy Brewer
Kuljinder is a professional, Skilled, Excellent and awesome instructor. Her amazing teaching skills and tips are very good and understandable and can boost confidence in new drivers. Definitely she can tune Nervous to confident drivers. I personally experienced it and I highly recommend her to anyone.
5 months ago Brian Kirksey
I am a first time driver with no practice situation and I am happy and satisfied to have a guide like Kuljinder ma'am. Her teaching techniques are easy to follow and help with all the manuvoers. Thank you!
11 months ago Rebecca Hatt
It takes a good deed to learn a skill but greater to teach someone the same; for the simple fact that you might have to step into the shoes of the one who is learning. A guru is one who helps his or her student to master the art and this wonderful woman Ms.Kuljinder hands down is "the best guru " when it comes to driving. She doesn't give up on you easily and she ensures you don't give up on following the traffic rules. :).I wish I had met her earlier but never the less I am glad I met her.
5 months ago Matthew Ringuette
She is the best, i failed my skills test twice with other driving school and it pretty much affected my self-esteem but with her she was able to teach me the right thing to do and boost my self-esteem back and with her patience of teaching me the right traffic rules etc, i was able to pass. It was just 3 hrs of lessons with her and I took my driving test after. She is really a great help! I can now go to work without inconveniencing other family member to drop me off to work and pickup.
2 months ago Casey Jensen
Kuljinder is an excellent teacher. She is very punctual and professional. Her tips and tricks helped me understand how to control my car and also reinforced the rules in the US. I am driving my car confidently thanks to her! Highly recommend
3 months ago HTM
The driving instructor is really awesome. I had taken 5 classes from her and She taught the rules and techniques of driving and parking so well that I can do parallel parking and back corner parking even without using the reverse camera of my car. My overall driving confidence also increased a lot. I would definitely recommend her for any new learner.
1 month ago David T
Very good and she explained everything in a soft way.. we feel very comfortable in learning..
2 weeks ago Jovan Veskovic
It took a long time to get myself learning driving. I was lucky to find an instructor who helped to increase my confidence. The lessons were a good investment not only for the test but to give good bases for the future. I recommend her to everyone who want a good TEACHER.
3 weeks ago Laura Fadraga
Ms. Kuljinder is probably the best instructor, and I've seen a few! She is patient, very knowledgeable and excellent in instructing, especially the small tips are very helpful. Thank you so much! God bless you.
3 weeks ago Ashley Glover
Kuljinder is a great teacher and was able to give me tips and tricks for nearly everything I'll need on the road, and then some more. She has a good pedantic technique and i would highly recommend her to anyone looking to learn driving in Bellevue.
2 weeks ago Dmitry Zheglov
Teaching is an art that Kuljinder has completely mastered. She makes the lessons quite easy to grasp through her basic steps of driving on road and her approach of reviewing our daily notes is commendable. I would highly recommend her to everyone wishing to get over their fears and learn to drive in the most efficient manner.
11 months ago Hilary Jirasek
Kuljinder is an awesome trainer. I have no driving experience in the past. She not only trains but also provides valuable tips in driving.It helped me to learn driving in right way within a short span of time. I gained more confidence. She is a very good instructor. I would strongly recommend her. Thank you so much Kuljinder.
3 months ago Katerina Dedova
Kuljinder is best instructor around here. I went to her without any prior driving experience and I was able to start driving in just 5 classes and ultimately take my license. She is really good with explaining things and always helpful with your doubts. Definitely would recommend her.
2 weeks ago Frank Wu
Kuljinder is an awesome instructor. She's always patient and good at explaining driving techniques very clearly, which is important for new learners. Highly recommended!
5 months ago Rob Hollmann
I had a terrible experience with this driving school . She is very impatient, rude and disrespectful . She was in a hurry and always kept criticizing and being dirsrespectful irrespective of how I drove . I do not recommend going to her unless you are willing to spend a hell lot of money taking 5+ classes from her. For folks with driving experience who are looking to get a license this is just not the place ! I regret going to her and wasting my time and energy .
5 months ago kayla ward
The instructor is amazing. She is very patient with the students like me who tend to get nervous. I recommend people especially those with zero driving experience to come to her. She is gentle and strict at the same time, and she'll teach you many tips that will make you a better driver.
3 months ago Helen Badmaeva
Kuljinder is very experienced and patient trainer. I knew driving back in India but due to some unpleasant experiences I had stopped driving, after coming to US when I realized that driving is imperative I decided to take classes and start again, I had totally lost my confidence to drive so was very nervous when I started, Kuljinder helped to gain back my confidence, she ensures that you get your basics right , she is strict, disciplined and knowledgeable. Under her guidance I cleared my driving test comfortably, Thanks Kuljinder :)
3 weeks ago Rick Hernandez
Highly recommend, Kuljinder is very patient and very detailed with her teaching and she gives extremely clear instructions. She also does not force you into more classes --- in fact after 5 classes she told me I have went through everything and all I need is practice more by myself (of course with friends or family sitting besides). Absolutely recommend.
1 month ago Darren Catron
The whole learning experience was very pleasant and useful. Kuljinder is a great teacher, especially for people like me who knew nothing about driving before. She is patient and strict as well, making sure you get confidence while understanding rules and what can be improved at the same time. A lot of super helpful tips too. Definitely 100% recommend it!!!
1 month ago Gursharan Mudan
i personally felt like.. if we don't know about Driving.. we will start learning from A,B,C.. of Driving if we already know A,B,C we will start learning Words.. of Driving if we know Words already, we will start learning Sentences.. of Driving if we know Sentences also, we will start learning the Grammar of Driving. Best part of it, During the test you have to use all of them.. it's a perfect and practical way for learning / Practicing the proper driving etiquette with Drive Academy Driving School. i am very thankful for getting such a wonderful opportunity..
5 months ago Di Jin
I had really good experience with Drive Academy. I took 5 classes and all the 5 classes are very useful. Though I have been learning before many months, these classes improved me a lot and added confidence. The tips the instructor taught are really good and very helpful. I would definitely recommend Drive Academy to my friends and especially if you are beginner.
8 months ago Oleg Demchenko
Best driving school. I took 5 classes from instructor Kuljinder. She is excellent teacher. Before i was so confused about driving rules and parallel parking techniques. After the class i understood the rules and techniques are very clearly. Each and every class was very helpful to me. I highly recommend this for beginners and also people who know driving partially.
3 months ago Abbas Bahrami
Kuljinder is a skilled instructor and she's polite too. One good things about this Driving school is that you get a pickup and drop facility and driving lessons at a very reasonable price as compared to other driving schools.
1 month ago Sherria Brown
I am very happy I went here. Kuljinder is very nice, very kind, and very helping. She is very good at explaining and teaching and I am really happy I got to learn from her. I highly recommend taking your class here!!
5 months ago Scott Holland
Execellent place for beginners to learn driving in States. Kuljinder is very humble and patient with learners. She has awesome tips for all maneuvers. Highly recommended! Thanks.
11 months ago Sceva Rhinehardt
Very good place for beginners..Excellent teacher ..very patient and polite. Highly Recommended .
1 month ago Analiza Goudreau
I made the best decision by going to Drive academy!! If there was some 10 star rating, I would give it to Kuljinder . She is just excellent and very very efficient. Her way of teaching and guidance is truly amazing and to the point. She's upto date in her knowledge. I would recommend her to everyone. If anyone who's interested or willing to learn driving in "proper" way, go to her! She's the one!
4 months ago William Jackson
Very good place for beginners or people who have learned driving in other countries. She is very disciplined and strict when it comes to teaching and easily helps you understand backing around the corner , parallel parking. She also points out the mistakes which people are doing while driving and things to avoid while driving. Overall I had a great experience and happy that I chose to learn with Kuljinder and would recommend her to all.
8 months ago Martine Bonvarlet
I had zero experience on road and now I am very confident with my driving. I even got my drivers license. My instructor was very knowledgeable and provided me with reference points which was very helpful. She was also patient in correcting my mistakes. I highly recommend drive academy.
11 months ago Shareen Franklin
Great experience! I had no driving experience before learning in here. Just passed the driving test today. Instructor is very patient and nice! Good place!
5 months ago Muzhgan Hussaini
Perfect experience with lowest prices in area, free pickup for lessons is also a huge plus. Instructor is calm, kind and helpful, both learning and exam were great. Highly recommend!
8 months ago Caroline June
This is really a good place to learn the driving.. i really like the tips and the tricks taught. Trainer Kuljinder is very patient and honest and she lets us know when we are ready for test. So I will be surely recommending to others .
5 months ago Nitzia Hernandez
Price - if you do some google search you will notice this school is relatively cheaper than other driving schools in Bellevue area. Time - She will work with you through a text or call usually super flexible (she will send you a reminder text and make your schedule for lessons) Experience - gives a lot of useful and practical tips especially for new drivers (huge plus for giving visual examples (distance wise)). she will give you time to take notes if you want for infos that you need to remember. Overall, I would recommend for anyone who is trying to learn how to drive. She really boosted my confidence in driving and made me a better driver. Do not hesitate to contact her. If you still have other thoughts just try one or two lessons with her.
2 months ago George Gourlay
Not only is she extremely smart, she teaches in a way that allows you to understand WHAT is happening on the road, while explaining WHY you are doing so. Definitely would recommend this school to anyone looking for drivers education.
5 months ago
Popular places from the category Driving school