Emerson Specialty Hardware
Emerson Specialty Hardware is a well-known hardware store located at 415 3rd Ave SW, Cedar Rapids, Iowa, in the United States. The store is dedicated to providing quality hardware products and services to customers in the Cedar Rapids community.

Emerson Specialty Hardware stocks a vast range of impressive hardware products, including industrial supplies, hand tools, power tools, welding tools, safety equipment, and construction accessories. The store also offers a variety of services to customers, such as tool repair services and rental equipment.

The knowledgeable and friendly staff at Emerson Specialty Hardware are always available to assist customers with any questions they might have about hardware products, and they ensure that customers receive personalized recommendations and tailored advice to suit their unique needs.

Emerson Specialty Hardware is open six days a week and provides an easy and convenient shopping experience for customers. Additionally, the store offers flexible payment options and delivery services for customers who need products delivered to their homes, job sites, or businesses.

In conclusion, Emerson Specialty Hardware is a reliable and reputable hardware store that is committed to providing high-quality hardware products and services to customers in the Cedar Rapids area. The store's vast selection, knowledgeable staff, and commitment to customer service make it an exceptional option for any homeowner, professional, or DIY enthusiast.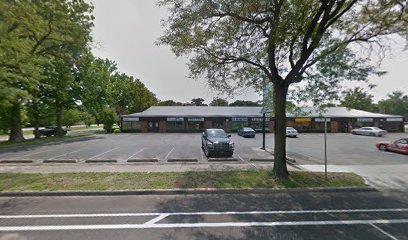 Address:
415 3rd Ave SW, Cedar Rapids, IA 52404, United States
GPS coordinates
Latitude:
41.9726087
Longitude:
-91.6763434
reviews Augustinas Drulia
The guys here are very nice patient and helpful. They are informative also.
8 months ago Tanya Levi
These guys are awesome. Always super helpful and take the time to find the right solution for whatever your project is.
9 months ago Della Simmons
Great staff, very friendly and helpful. Quickly cut my keys.
9 months ago Philip Benton
Great company. Fast & friendly!
10 months ago ara kim
Good old fashioned service and a wider selection Of hardware then you would expect of a locksmith. Worth a look
8 months ago Charles Noonan
Great service very helpful
1 month ago Demitrious Kelly
Great place to get locks or cabinet hardware!
5 months ago Robert Howe
Very knowledgeable, great service. Emerson's has saved the day in more than one occasion. The internet may offer bottomless catalogs of choice - BUT in my book, it's never compared to walking in this door to have decades of experience and or a helping hand get to the bottom of an issue. I've been a customer off and on for some 25 years, they've always been top notch. Hoping they'll continue to be around for generations to come.
11 months ago Emily Wiles
Awesome selection, the staff it top notch!!
4 months ago Ke L
These guys are great at what they do. Fantastic selection. Only place to get keys, locks and door hardware.
1 month ago Lanny Bailey
If you need it they have it, professional and very knowledgeable
8 months ago Paul Led
Had cabinet hinges that couldn't be found at any big box store. Took one look and my broken hinge and grabbed me two new ones in seconds. Excellent service, and friendly to boot.
8 months ago Meena Vinodhini
We needed replacement kitchen cabinet hinges and they gave us exactly what we needed.
8 months ago Tommy Kalfopoulos
Skip the big box stores and talk to these experts first!! I first learned about this place thanks to my husband's cabinet business. It's a great local company. Awesome service (they remember your name) and real-world know-how. Plus they always source first-rate products - no cheap, chintzy stuff. If you're into making quality things and need reliable, sturdy products, you want to go here.
3 months ago Kristin Boll
Experienced employees who did exactly what I needed to do in a very timely manner.
1 month ago joel kavkaz
Always helpful with hard to find hardware .great selecting and knowledgeable
8 months ago Tim Martin
excellent service!! always have had great success with Emerson. They have many specialty and hard to find cabinet hinges and drawer slides.
11 months ago Sergey Blashkov
Quick service and fair prices.
11 months ago Erik Stieringer
This is a great place to do business with! If you're looking for expertise and high quality products, this is the place to go!
11 months ago Laidbackgamerzz One
High Marks for this service company. Although they would not recognize me due to the infrequency of needing their service. I recognize their ability and rise to the occasion, when ever I have a problem, they have a solution. The personnel at Emerson are professional and efficient.
3 months ago Jojo Hendricksen
Excellent service, knowledge and prices.
10 months ago Eve Kelso
I got new locks for my motor cycle and needed them rekeyed. Johns wanted $25 per lock (i had 3) and Emerson's only charged $30 for all of it (i am a college student I wanted to cheapest price). They said it would take a day or so. But I went back that night right before they closed and my locks were done. Also the guys recomened some other security locks for my bike. I was very thankful for their help and their great prices.
11 months ago Steve Gingo
Great place to do business. Keys, locks, hard to find hardware.
10 months ago Szilard Szilagyi
Always great customer service! Friendly & helpful staff-
2 months ago kristi boyer
Very helpful and knowledgeable, was in and out
8 months ago Ahmad Qatanani
Great people!!
7 months ago Mike Leach
Best of the best
8 months ago kleyson sousa
The best locksmith in town
10 months ago Sara Wilder
They can fix any lock, and have just about every piece of hardware you want
7 months ago Eaid Abujalmeh
Knowledgeable staff
8 months ago