Go! Calendars & Games
Go! Calendars & Games is a popular game store located at 150 Quakerbridge Mall in Lawrenceville, New Jersey. The store is known for offering an extensive collection of tabletop games, puzzles, and calendars, all of which are available at reasonable prices.

The store's collection of games includes popular board games, card games, strategy games, and party games, along with a variety of unique and fun options. In addition to games, Go! Calendars & Games also offers an impressive selection of puzzles and brain teasers that range in difficulty from beginner to expert.

One of the unique features of this store is its extensive collection of calendars. Customers can choose from a wide variety of themes, including sports, animals, nature, and pop culture, among others. The store's collection of calendars includes both daily and monthly options, and they have new designs coming out each year.

Moreover, the store has a friendly and knowledgeable staff who are always available to help customers find the perfect game, puzzle, or calendar. They are happy to provide advice on game strategies or suggest new games to try.

Overall, Go! Calendars & Games is a fantastic destination for game lovers of all ages. Whether you're looking for a new board game to play with family or friends, a challenging puzzle to work on solo, or a new calendar to hang up at home or in your office, this store has something for everyone.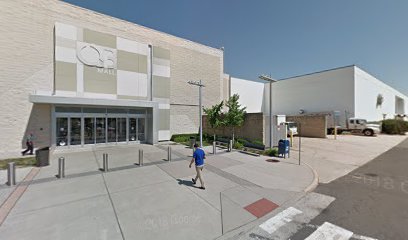 Address:
150 Quakerbridge Mall, Lawrenceville, NJ 08648, United States
GPS coordinates
Latitude:
40.2907526
Longitude:
-74.6813494
reviews shubham goyal
I went in with my client whom is wheelchair bound. I was able to get around the store with him comfortably, and purchased alot of items. Andre helped me carry my bags all the way to the far side of the mall as it was difficult to push the wheelchair and carry the large items. He also included my client in conversation and made him feel welcomed in the store. Very kind staff, will be returning.
8 months ago Ksyusha Toloknyova
Great store just re-opened. Friendly and helpful. The sales staff is pleasant and provides a welcoming atmosphere to the store. Huge selection of toys, books and of course- cool calendars. I binged on a bunch of Beanie Babies that are hard to find.
10 months ago Flora Hankishieva
they don't always get to the phone but the workers there are very helpful.
10 months ago Lhasa Compton
This is the most HORRIBLE STORE EVER!!!! I will never shop here. I called 7 times back to back and each time I was hung up on. I'm so mad I'm getting dressed right now just to go up there and complain to the manager. So unprofessional. DONT SHOP HERE!!!!!! They don't want to help their customers!!!!
9 months ago